11 Marvellous Facts about Mother's Day
We should always take the time out to honor our mothers and grandmothers! However, there's a special day each year when we do more than just say 'thank you' – Mother's Day has grown from a traditional celebration over the years into an international standard. No matter how you celebrate it, here are some fun facts about Mother's Day that might impress you.
1. The date always changes – confusing, much?
Mother's Day is celebrated on different days each year. What's more, it's celebrated in March in the UK, and generally in May in the US – just to make things all the more confusing! How about you just buy a gift for your Mom regardless of the date?
2. Flower sales always skyrocket for Mother's Day.
Mother's Day is a huge day for flower retail and florists all over the US. That's because around 25% of all flowers and bouquets bought through the year are bought for this occasion!
3. However, it comes third in big bloom occasions.
Flowers may arrive in their bundles on Mother's Day, but there are actually two other occasions that outdo this celebration when it comes to flower sales – Christmas and Hanukkah have the edge!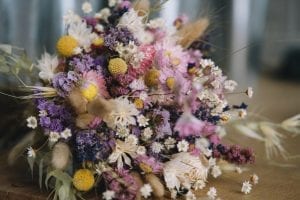 4. It's a flowery day beyond the US, too.
Flowers also get sold in their droves in the UK for Mother's Day, too – it's thought that sales of bunches and bouquets will spike by up to 70% for this day alone!
5. Book that table now!
Mother's Day proves to be a huge day for eating out in restaurants – as it tends to be one of the busiest days for booking tables. Can you really blame Mom for not wanting to cook at least one day out of the year?!
6. Say it with a carnation.
Mother's Day blooms may vary from person to person. However, carnations are generally seen as the 'traditional' flower of Mother's Day, especially in Japan – though this trend carries over to the west, too.
7. Many countries celebrate Mother's Day.
Mother's Day is a bit of an international celebration. As mentioned, the occasion falls on different dates across the calendar – but at least 46 different countries recognize their Moms at least one day a year.
8. Celebrations date back to Ancient Greece.
In fact, it's thought that Greece created the occasion back in ancient times. Celebrations of our Moms are said to derive from ancient spring festivals. It's during these pageants where people who make offerings to the Goddess, Rhea, mother to many other Gods and Goddesses!
9. Anna Jarvis helped to launch the date in the US.
Anna Jarvis is responsible for starting Mother's Day in the US in the early 20th century, before President Woodrow Wilson would eventually recognize it as an official holiday by 1914.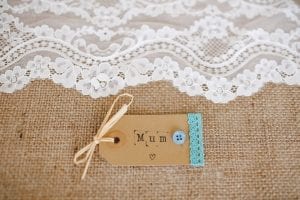 10. Her creation became something more than she'd anticipated.
However, Jarvis eventually became disillusioned with the occasion! She actively protested against it in the years that followed, concerned that it had become too commercial an affair. She's right in some ways – just take the time to show Mom how much you love and respect her!
11. Mothering Sunday is completely different!
Mother's Day and Mothering Sunday are actually two separate events and occasions. The latter is celebrated in the Christian calendar. The two tend to blur together a lot – especially in the UK!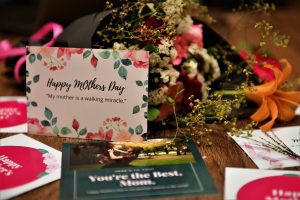 FAQs about Mother's Day
How did Mother's Day start in the UK?
Mothering Sunday, the precursor to Mother's Day, actually started as a time of year when servants would be permitted to leave their posts and go home to see their mothers - we live in more enlightened times now!
Do other countries celebrate Mother's Day in May?
Do people celebrate Mother's Day in France?
Yes! However, French people celebrate Mother's Day on a different date to what you'd expect in the US and UK. They tend to celebrate their mothers on the very last Sunday of each May.
Do you know any fun facts about Mother's Day? Share them in the comments below!
This page was last modified on August 3, 2023. Suggest an edit