16 Heroic Facts about Hamilton
Like to know a little more about the capital cities of the world? Take a look at these 16 interesting facts about Hamilton!
Geographical stats…
Hamilton is the capital city of Bermuda.
Wondering how to say the name of this wonderful city? It's pronounced Ham-ill-ton.
The total land area of Hamilton is 0.27 square miles (0.70 square kilometers)…
…that's almost 50 times smaller than Worcester!
Hamilton's population was 10,000 in 2014…
…that's around 1/10th of the population of Worcester…
and gives it a population density of around 37,037 residents per square mile.
Hamilton is located 66 ft above sea level.
Residents of Hamilton are known as Bermudians.
Bermudians living in Hamilton enjoy a humid subtropical climate with little temperature variation and an average annual temperature of 22°C.
Looking to fly yourself to Hamilton? You'll need the coordinates of 32.2948° N, 64.7814° W.
Make sure you visit Fort Hamilton if you're in Hamilton; the fort was built in 1870 to protect the dockyard but now provides spectacular views across the city!
Did you know that you can snorkel off the coast of Hamilton for up to 7 miles? Amazing!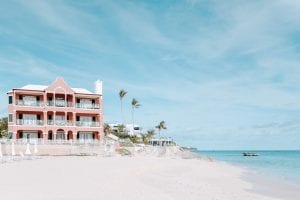 Social intricacies
The official language of Hamilton is English. Nice and easy!
Bermudian Dollar is the official currency here.
Bermuda welcomed 224,000 tourists into the country in 2014, many of whom visited Hamilton for its beautiful weather, crystal clear water and boisterous street parties!
Do you know any interesting facts about Hamilton?  Share them in the comments below!
This page was last modified on November 15, 2021. Suggest an edit