26 Luxurious Facts about London
A must-visit city on many people's bucket lists that's crammed full of history, London is a melting pot of modern culture and diversity.  Want to know a little more about the capital city of Great Britain? Take a look at these 26 super interesting facts about London!
Geographical stats…
London is the capital city of England and the United Kingdom.
The total land area of London is 607 square miles (1,572 square kilometres)…
…that's almost double the size of Berlin.
London's population was 8,982,000 in 2019…
…that's over twice the size of Berlin…
…that gives it a population density of around 15,000 residents per square mile.
London is located 11 metres above sea level.
Residents of London are known as Londoners.
Looking to fly yourself to London? You'll need the coordinates of 51.5074° N, 0.1278° E.
Make sure you visit Buckingham Palace; it's the official London residence of the Queen of England. How can you not want to visit this historic residence?!
Social intricacies
London is one of the most diverse cities in the world where over 300 languages are spoken including Bengali, Gujarati, Punjabi, Cantonese, Mandarin and Hokkien!
The Great Plague of 1665/1666 killed roughly 25 million people which was around a third of the entire population of Europe in the 15th Century.
The Pound Sterling is the official currency here.
London is one of the world's leading tourism destinations with roughly 20.42 million international visitors in 2018, making it one of the world's most visited in terms of international visits.
London is one of the richest cities in the world, with more than 80 billionaires. In fact there are more billionaires in London than any other city in the world and more than 80% of all billionaires in the UK live in London.
Bonus facts
Apart from being where British members of parliament congregate, The Houses of Parliament is home to 8 bars and 6 restaurants, a hair dresser and a shooting range.
Blackfriars Underground is the only station to have openings on both sides of the River Thames.
London's Black Cab drivers have to pass a test before getting their licence – its called 'The Knowledge of London' and is famously challenging, taking 3 to 4 years to learn. It was introduced in 1865 and requires cabbies to learn all the streets and landmarks within a six mile radius of Charing Cross.
At Harrods, the world famous luxury Knightsbridge department store, if you have the money, you can buy almost anything.  Apart from alligators, airplanes and property, even cocaine was once on sale here!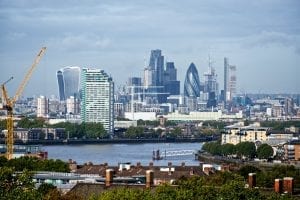 The o2 in Greenwich, or as it was originally christened, The Millennium Dome, is the 9th biggest building in the world by volume.  It first opened its doors on 31st December 1999.
London in home to 4 UNESCO World Heritage Sites. They are: the Tower of London, Westminster Abbey, Palace of Westminster (Houses of Parliament) and St. Margaret's Church.
London is also famous for some other 'top sights', including Big Ben, the London Eye, and St Paul's Cathedral…
…and at Greenwich, you can stand with a foot in both the eastern hemisphere and the western hemisphere at the same time at the Earth's line of zero degrees longitude, or GMT.
London is home to an amazing 140 museums – specialising in art, history, science, advertising, medicine, toys and even cartoons – so there's something for everyone.
Feeling hungry?  You can spoil yourself at an incredible 65 Michelin starred restaurants in London, with world famous chefs including Gordon Ramsey, Heston Blumenthal and Alain Ducasse.
Do you know any strange, interesting or fun facts about London that we've missed from this list?  Share them with us in the comments section below!