16 Notable Facts about Nicosia
Like to know a little more about the capital cities of the world? Take a look at these 16 interesting facts about Nicosia!
Geographical stats…
Nicosia is the capital city of Cyprus.
Wondering how to say the name of this wonderful city? It's pronounced Nik-oh-see-ah.
The total land area of Nicosia is 43 square miles (111 square kilometers)…
…that's roughly the same size as Belfast.
Nicosia's population was 200,452 in 2021…
…that's less than half the population of Belfast…
…and gives it a population density of around 5,837 residents per square mile.
Nicosia is located 720 ft above sea level.
Residents of Nicosia are known as Cypriots.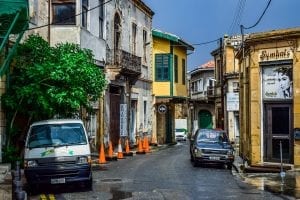 Cypriots living in Nicosia enjoy a subtropical hot semi-arid climate with long, hot and dry summers and an average annual temperature of 19.7°C.
Looking to fly yourself to Nicosia? You'll need the coordinates of 35.1667° N, 33.3667° E to get there.
Make sure you visit the local markets if you're in Nicosia; there are several traditional markets to choose from with a huge array of colors, smells and sounds to nurture your senses.
Social intricacies
The official language of Nicosia is Greek.
Euro is the official currency here.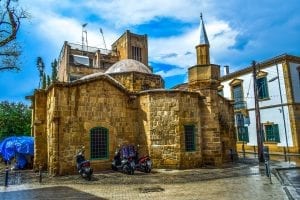 Nicosia has become a popular health tourism destination over the past few years, thanks to the wide range of contemporary services and alternative therapies on offer for a competitive price.
Cyprus welcomed 2,405,000 tourists into the country in 2013, many of whom visited Nicosia for its incredible architecture and ancient Venetian walls!
Do you know any interesting facts about Nicosia? Share them in the comments below!
This page was last modified on October 29, 2021. Suggest an edit