Want to find out a little more about the capital cities of the world? Take a look at these 17 interesting facts about Ottawa!
Geographical stats…
Ottawa is the capital city of Canada.
Wondering how to say the name of this wonderful city? It's pronounced Ott-uh-wah.
The total land area of Ottawa is 2,207 square miles (5,716 square kilometres)…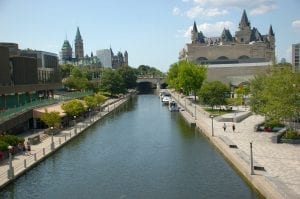 …that's more than 3.5 times the size of Greater London!
Ottawa's population was 1,326,000 in 2015…
…that's less than 1/7 of the population of Greater London…
…and gives it a population density of around 601 residents per square mile.
Ottawa is located 230 ft above sea level.
Residents of Ottawa are known as Ottawans.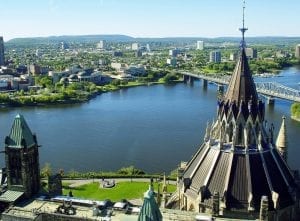 Ottawans enjoy a humid continental climate with warm summers, cold snowy winters and an average annual temperature of just 6.4°C.
Looking to fly yourself to Ottawa? You'll need the coordinates of 45.4215° N, 75.6972° W.
Social intricacies
The official languages of Ottawa are English and French.
In fact, Ottawa is the largest city in Canada to have co-official languages!
Did you know that around 25% of residents in Ottawa were born outside of Canada?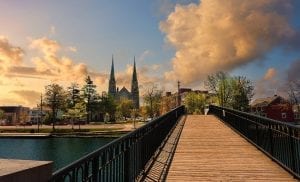 Canadian Dollar is the official currency here.
Canada welcomed 16,537,000 tourists into the country in 2014, many of whom visited Ottawa for its delicious local food, beautiful architecture and extensive range of activities on offer.
Do you know any interesting or fun facts about Ottawa that we've missed?  Share them here in the comments section below!