20 Interesting Facts about The Maldives
Want to learn a little more about the countries of the world? Impress your friends with your knowledge by learning these 20 super interesting facts about the Maldives!
Situated in the middle of the Indian Ocean, the Maldives stretch over 35,000 square miles (90,000 square kilometres).
99% of the nation of the Maldives is ocean water – sounds like paradise to us!
The Maldives originally joined the Commonwealth in 1982, withdrew its membership in 2016 (over its human rights record) and rejoined 1st February 2020 – an hour after the UK left the European Union.
The Maldives has a total population of 515,696 (2018).
The capital, Male, has a population of just 142,909.
The average life span is a sunny 77.34 years (2016).
We think it's great that to raise awareness about climate change, the Maldives held an underwater cabinet meeting in 2009 – it was the first one to be held in the world.
The Maldives ground level is averaged at 1.5 meters (4 feet 11 inches), making it the lowest country in the world!
It's one of the safest travel destinations on the planet.
Friday and Saturday are the two days of the weekend in the Maldives.
You needn't (and probably shouldn't) leave a tip as tipping is frowned upon! Instead, a 10% service charge is automatically added to everything. Nice and simple.
For some reason, the Maldivian divorce rate is rather high – by that we mean it has the highest divorce rate in the world! The current rate of divorce is 10.97 divorces per 1,000 marriages. The islands can't be that romantic, after all!
The currency of Maldives is called Maldivian Rufiyaa. 
The two major industries that support the Maldivian economy are tourism and fishery.
Apart from a brief 15 years in the 16th Century when Portugal occupied it, the Maldives has been an independent state all through its history.
According to historians, the Maldives has been populated as early as the 4th century BC. It is speculated that the early migrants were from places such as Arabia, East Africa and the Indian subcontinent, among other places.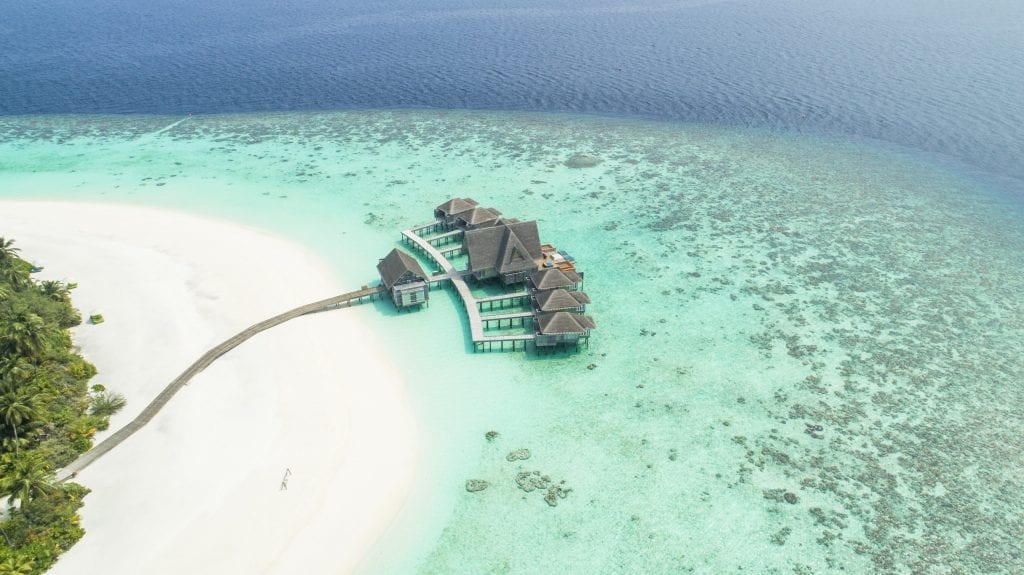 As an Islamic nation, alcohol is forbidden in the Maldives.  Luckily for Western tourists, hotels are exempt from this law.
To call your friends in the Maldives you'll need the international dialling code +960.
We don't know about you, but that's left us wanting to pack our bags and jet off, tomorrow!
Do you have any interesting facts about the Maldives that we've not mentioned?  Share them here in the comments section below!