🇧🇫 20 Brilliant Facts about Burkina Faso
Want to learn a little more about the countries of Africa and increase your chances of winning the next pub quiz? Here's 20 fun facts about Burkina Faso…
Burkina Faso is a landlocked country in West Africa.
It shares a border with Mali to the north, Niger to the east, Benin to the south-east, Togo and Ghana to the south and Ivory Coast to the south-west.
This incredible country has an area of 105,869 square miles (274,200 square kilometers).
Burkina Faso's population was 20.9 million in 2020.
The capital city is called Ouagadougou (often shortened to Ouaga); it covers an area of 84.7 square miles (219.3 square kilometers) and has a population of 1.6 million (2012).
'Ouagadougou' apparently translates to 'You are welcome here at home with us'!
'Burkina Faso' actually means 'Land of honest people' – we love that!
It is home to the largest elephant population in West Africa.
The terrain here is mostly flat, leading to undulating plains and hills in the west and south-west.
For the adventurous explorers amongst you, the coordinates for Burkina Faso are 12.3333° N, 1.6667°
Burkina Faso enjoys a tropical climate, with warm, dry winters and hot, wet summers – don't forget your sun cream!
In case you were wondering, residents of Burkina Faso are called 'Burkinabe', which interestingly is both singular and plural!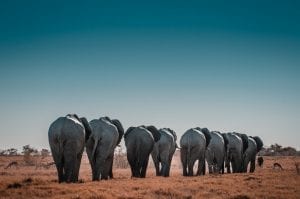 There are 60 different ethnic groups in Burkina Faso, each with their own variety of folk music!
The average life expectancy here is 60.36 years (2016).
Like many African nations, the currency of Burkina Faso is the CFA franc.
French is the official language of Burkina Faso, however other dialects are also spoken here, including Mòoré, Gourma, Fulfulde, Dioula, and Tamasheq.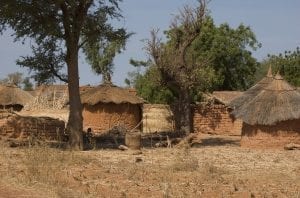 They grow peanuts, cotton, shea nuts and sesame and rear livestock.
The country's industry consists of cotton lint, beverages, soap and agricultural processing.
Burkina Faso exports cotton, livestock and gold!
The international dialling code for Burkina Faso is +226.
Do you know any fun facts about Burkina Faso?  Share them in the comments below!
This page was last modified on November 5, 2021. Suggest an edit