🇬🇭 21 Great Facts about Ghana
Looking to boost your knowledge of the big wide world? Why not start with these 21 fun facts about Ghana!
Located along the Gulf of Guinea and Atlantic Ocean, in the sub region of West Africa, Ghana is a sovereign multinational state and unitary presidential constitutional democracy.
It has a total area of 92,098 square miles (238,533 square kilometers).
The geographical coordinates for Ghana are 5500° N, 0.2000° W.
In 2020 the population had reached 31.07 million.
The Guan people are the country's oldest groups; they migrated to Ghana around 1000AD!
English is the official language of Ghana but an impressive 40 languages and 70 different dialects are spoken here including Twi, Ashanti and Fante which are the most common.
The average life expectancy in Ghana is 63.46 (2017).
The capital city is Accra – it has a total area of 71.4 square miles (185 square kilometers) and a population of 2.27 million (2015).
Cities along the coast such as Accra and Sekondi-Takoradi are modern and lively, with Ghanaians adopting Westernised dress and eating habits.
Due to the tropical climate (a mosquitoes' favourite), Malaria is the number one killer here.
There are some 45,000 traditional healers in Ghana that help treat people who cannot afford to pay the National Health Insurance scheme.
The currency is called the Ghanaian Cedi.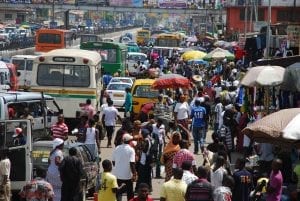 Ghana is becoming well-known for its colleges because it really values and supports education.
According to UNICEF, sadly 970,000 children between the ages 0-17 had lost one or both of their parents in 2011.
Ghanaians celebrate a variety of local festivals throughout the year, such as the Bakatue festival in July which marks the new fishing season and the spring Homowo festival which asks for good rains.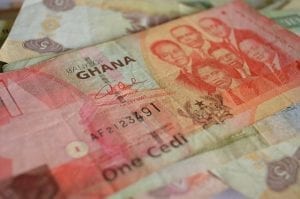 Unfortunately, due to logging and the clearance of farmland, only around a tenth of Ghana's virgin tropical forest remains intact.
Ghana has 16 nature protection areas covering approximately 5% of the country.
The Kakum National Park is home to around 40 species of large mammals, almost 200 species of birds and 400 of Ghana's 1,000 butterfly species (Britain has just 56)!
Ghana is the second largest producer of cocoa beans – it brings in earnings of around $800 million from the demanding global market for chocolate! We love chocolate!
The Ghanaian economy has successfully grown by approximately 6% each year; the main agricultural exports include oil, gold, palm oil, sugar, cocoa butter, cashew, shea nuts and rubber.
Want to call your friends in Ghana?  You'll need to use the international dialling code +233.
Do you know any fun facts about Ghana?  Share them in the comments below!
This page was last modified on November 4, 2021. Suggest an edit