Have you always wanted to explore Central America? Take a look at these 22 interesting facts about Belize, a beautiful country rich with jungle, pyramids and Caribbean shorelines…
Geographical stats…
Belize is a stunning country in Central America, packed with beautiful beaches and incredible wildlife.
It is bordered by Mexico to the north and Guatemala to the west and south. It also has a coastline along the Caribbean Sea to the east.
Fancy sipping a few cocktails on a picturesque sandy beach? Head for the coordinates 17.2500° N, 88.7667° W to find yourself in the wonderful land of Belize!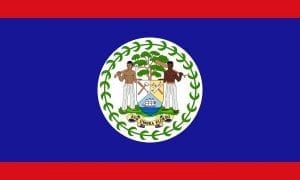 The terrain here features wonderful sandy beaches, flat swampy coastal plain and low mountains in the south.
The total land area of Belize is 8,867 square miles (22,965 square kilometres)…
that's slightly larger than Wales.
Belize's population was only 383,071 in 2018.
 …that's around 1/10th the Welsh population!
That also makes it one of the least densely populated countries in the world!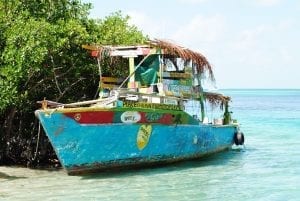 Residents here are known as Belizeans.
The capital is Belmopan; it covers an area of 12.7 square miles (32.8 square kilometres) and had a population of 17,000 in 2014.
Belizeans enjoy a tropical climate with a dry season from February to May, whilst the rainy season runs from May to November.
Cockscomb Wildlife Sanctuary in southern Belize is the worlds only Jaguar reserve! It's also home to Pumas, Howler Monkeys and many more wild animals!
Did you know, the tallest building in Belize is actually a Mayan temple? Standing at 143 feet tall, this ancient pyramid was created around 1200BC!
Belize boasts part of the Mesoamerican Reef, the second largest barrier reef in the world! This incredible natural wonder is considered one of the best scuba sites in the world thanks to the beauty of the reefs and the varied wildlife that lives there.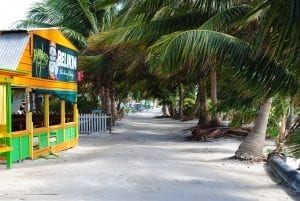 Social intricacies
In fact, it is the only country in Central America to have English as its official language!
The official language of Belize is English, although Spanish and Creole are also spoken here.
Belize Dollar is the official currency here.
The average Belizean life span is 74.36 years (2017)
Industry insights…
Belize grows bananas, citrus fruits and sugar; they also catch fish and produce timber.
Its industry consists of garment production, food processing, tourism and construction.
Belize exports sugar, citrus fruits, bananas, clothing and fish products.
Do you know any interesting or fun facts about Belize that we've not mentioned?  Share them here in the comments section below!