22 Interesting Facts about Israel
Looking to boost your knowledge of the world? Israel is a Middle Eastern country located on the edge of Mediterranean Sea. Read on to learn another 22 interesting facts about Israel.
Israel is a small, culturally rich country in South West Asia.
It shares a border with Lebanon to the north, Golan Heights and Syria to the north east, the West Bank and Jordan to the east and the Gaza Strip and Egypt to the south west.
This amazing country has an area of 8,550 square miles (22,145 square kilometres).
Israel's population was 8.712 million in 2017.
The capital city is called Jerusalem; it covers an area of 48.3 square miles (125.1 square kilometres) and has a population of 874,186 (2016).
The terrain here is mainly flat, with mountains to the north and centre of the country and desert in the south.
If you fancy a Middle Eastern adventure, head for 31.0000° N, 35.0000° W – Israel's coordinates.
Did you know that the glue on Israeli stamps is kosher? We didn't!
Israeli residents enjoy a temperate climate on the northern Mediterranean coastline, with temperatures rising in the southern and eastern desert areas.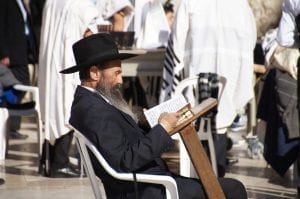 The average life expectancy here is 82.6 years (2017).
The currency of Israel is the Israeli New Shekel. The bank notes even have braille on them, how fantastic!
Hebrew and Arabic are the official languages of Israel, although English is also spoken.
Israel is the only country in the world to have revived an ancient language (Hebrew) and used it as their national language.
Israel is home to more than 40 kosher McDonald's! The only one outside of the country is in Buenos Aires!
Apparently, Israel is home to many inventions, including the mobile phone, antivirus software and voicemail technology! They're even working on a cream that stops jellyfish from stinging humans! We're all for that!
Israel is home to the lowest point on the Earth's surface – the 'Dead Sea', a salt lake with shores and a surface 429m below sea level! The Dead Sea also has a salt content somewhere between 6-10 times higher than the ocean and a very high water density, meaning it's very easy to just float around without the need for swimming. Incredible!
The 'Mighty Morphin' Power Rangers' television programme was produced by Haim Saban, an Israeli.
The largest known ancient dog cemetery was unearthed in Ashkelon, Israel.
The country's industry consists of wood and paper products, technology projects, food, potash and phosphates.
Israel exports machinery and equipment, software, cut diamonds, chemicals and agricultural products.
To call your friends in this beautiful country, the international dialling code is +972.
Do you have any interesting or fun facts about Israel we've not mentioned? Let us know in the comments section below!
This page was last modified on December 12, 2020. Suggest an edit