18 Magnificent Facts about Monaco
Tax-haven and playground to the rich and famous. Park your yacht up and take a look at these fun facts about Monaco to boost your worldly knowledge!
1. Where – and what – is Monaco?
Monaco is an independent Principality on the French Mediterranean coastline.
It is bordered only by France to the north and west and has a coastline along the Mediterranean Sea to the south and east.
2. Grab the compass and set sail!
Fancy mooring your new yacht in Monaco's famous harbor? Head for the coordinates of 43.7328° N, 7.4197°
3. Monaco is magnificent to look at.
The terrain here is hilly, rocky and rugged with stunning views as you head down to the coastline!
4. However, it's truly tiny!
The total land area of Monaco is 0.78 square miles (2.02 square kilometers)…that's only 1.5 times the size of Hyde Park in London!
5. But, there's one country smaller.
Did you know that despite its small size, it's not the smallest country in the world? It's actually the 2nd smallest country, after Vatican City!
6. It's got the same population numbers as your average English county.
Monaco's population was 39,244 in 2020…that's around the same population as Leighton Buzzard in Bedfordshire, England. It also makes it the most densely populated country in the world!
7. Many names for many people!
Ever wondered what to call residents of Monaco? They're known as Monegasques or Monacans!
8. No, the capital isn't Monte Carlo!
The capital is Monaco-Ville; it's actually one of 4 neighborhoods in Monaco and covers an area of 0.07 square miles (0.18 square kilometers) and had a population of 985 in 2008.
9. It's one of the best European countries for enjoyable weather.
Monegasques enjoy a Mediterranean climate with hot, dry summers and mild, wet winters. Lovely!
In fact, there are more than 300 days of sunshine in an average year in Monaco! Lucky so and so's!
10. Who rules over Monaco?
Monaco has a royal family – Prince Albert II is head of the house of Grimaldi and the reigning Prince of Monaco.
11. What do people speak here?
The official language of Monaco is French, although English and Italian are also widely spoken.
12. It's well known for motor racing.
Every year since 1955, the streets of Monaco have played host to one of the most coveted and glamorous Formula One races! However, this wasn't the first road race Monaco staged; the first ever race around Monaco was held on 14th April 1929, long before the Formula One World Championship was formed.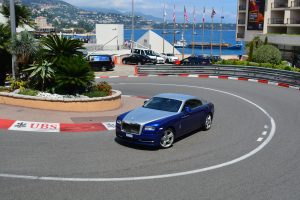 13. Monaco is in the European Union.
As a member of the EU, the Euro is the official currency here.
14. It's billionaire country – literally!
Monaco is not only one of the richest countries per capita in the world, but it also has one of the lowest unemployment rates and more billionaires per capita than any other country!
15. A life well spent!
The average life span here is 88.5 glamorous years (2020).
16. Here's a weird fact about Monaco and crops…
Monaco does not grow any commercial crops as there simply is not enough space to do so!
17. However, it has a firm industry.
Its industry consists of tourism, banking, construction and small scale industrial and consumer products.
18. 'Made In Monaco' – three words you'll rarely see!
Monaco doesn't export anything as there isn't anything made or grown here on a large enough scale to export!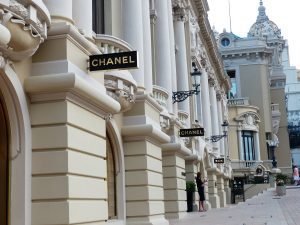 FAQs about Monaco
Is Monaco technically part of Italy?
No - while there's a border close to Italy, Monaco is technically a French enclave.
What is Monaco best known for?
Monaco is well-known for its motor racing, its yachts, and its extravagance.
How many millionaires live in Monaco?
Despite its small size, it's thought that almost a third of the population - 12,000 people - are worth at least one million dollars!
Do you know any fun facts about Monaco?  Share them in the comments below!
This page was last modified on October 15, 2021. Suggest an edit