25 Nifty Facts about The Netherlands
Looking to boost your knowledge of Europe and increase your chances of getting crowned the next pub quiz champion? Why not start with these 25 fun facts about the Netherlands!
Netherlands (commonly referred to as Holland) is a low and flat country in North-Western Europe.
In fact, 'Netherlands' actually means 'Low Country'.
It's so low that only 50% or so of its land is more than 1m above sea level. Incredible!
It is bordered by Germany to the east and Belgium to the south. It also has a coastline along the North Sea to the north and west.
The coordinates for Netherlands are 52.3167° N, 5.5500°
To make a call to the Netherlands, you'll need to use the international dialling code +31.
The terrain here is mostly flat lowlands with some hills in the south east.
Netherlands's population was 17.28 million in 2019.
The capital is Amsterdam which covers an area of 84.6 square miles (219 square kilometres) and has a population of 821,752 (2015).
Despite being known as Holland and being officially called Netherlands, the residents here are 'Dutch'.
If you'd like to try a few national dishes during a trip to Netherlands, 'Hollandse Niewe' is probably the most famous. It's raw herring and is served with raw onion and gherkins. We'd also recommend 'Stroopwafel' which can be found in some UK supermarkets – it's a type of waffle/cookie, filled with caramel. Delicious!
The total land area of the Netherlands is 16,034 square miles (41,528 square kilometres).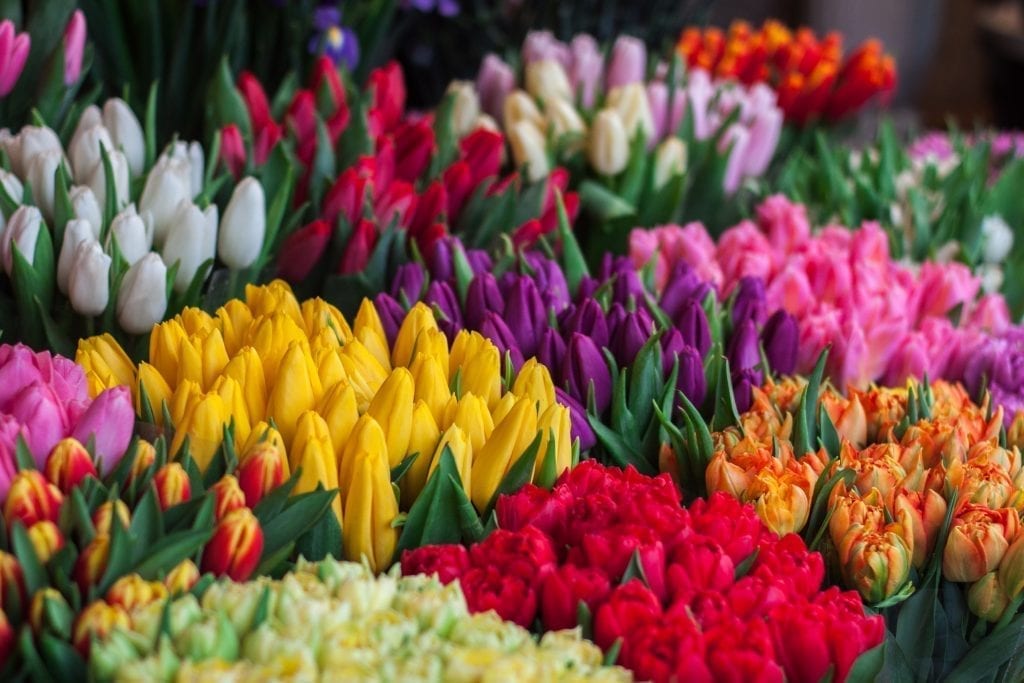 Did you know that 70% of the world's bacon comes from the Netherlands?
Apparently, on average the Dutch each consume 74 litres of beer per year!
The average life span here is 81.81 years (2018).
The Dutch enjoy a temperate climate with cool summers and mild winters. Lovely!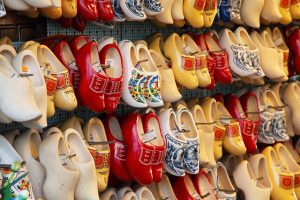 The official language of Netherlands is Dutch, although it is estimated that 86% of the population speak English as a second language!
Like most EU countries, Euro is the official currency here.
For the last 700 years, 'Klompen' or 'Clogs' have been traditional footwear favoured by the Dutch to keep their feet dry and safe from injury.
Windmills are commonplace in the Netherlands – it's reported that over 1200 sit on Dutch land, and are used to help with drainage.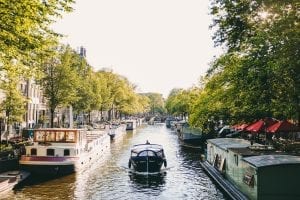 Another popular sight here is the canals.  Amsterdam alone has 165 canals, and the older ones being a UNESCO World Heritage site.
Edam originates from the Netherlands.  The cheese is named after the town that bears its name.
Netherlands grows potatoes, flowers, grains, fruits and sugar beet and rears livestock.
Its industry consists of agricultural industries, metal and engineering products, chemicals and electrical machinery and equipment.
Netherlands also exports foodstuffs, flowers, machinery and equipment, chemicals and fuels.
Do you know any fun facts about The Netherlands?  Share them in the comments below!
This page was last modified on September 29, 2021. Suggest an edit