24 Tremendous Facts about Tonga
Looking to boost your knowledge of the big wide world? Make a start with these 24 interesting facts about Tonga!
Geographical stats…
Tonga is an archipelago of more than 170 islands in the South Pacific Ocean.
It is bordered by Fiji and Wallis and Futuna to the northwest, American Samoa and Niue to the northeast, Cook Islands to the east, New Zealand to the south and New Caledonia to the west.
If you fancy a spot of whale watching, or you'd simply like to chill out on the picturesque sandy beaches, head for the coordinates 21.1333° S, 175.2000° W for your very own Tongan adventure!
Tonga consists mostly of flat islands with limestone bedrock, whilst some of the islands have limestone overlying volcanic rock!
The total land area of Tonga is 289 square miles (748 square kilometres)…
…that's around 1.5 times the size of the Isle of Man.
Tonga's population was 103,197 in 2018…
…that's around 20,000 more than the Isle of Man.
Residents here are known as Tongans.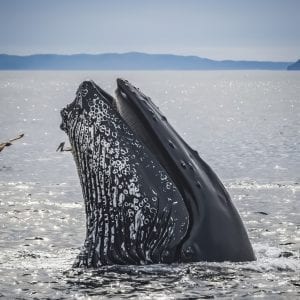 The capital is Nuku'alofa; it had a population of 25,000 in 2014.
Tongans enjoy a tropical climate which is modified by trade winds, with the summer season running from December to May, followed by winter from June to November.
If you're a nature lover, you'll be excited to hear that migrating Humpback Whales often travel into Tongan waters to breed and give birth!
Tonga is just inside the International Dateline, so if you head out in your boat you can travel back in time to yesterday! (For those that don't know, the IDL is the point where + and – time zones meet, meaning that crossing it can make a whole 24 hours difference!)
To witness a majestic natural wonder, why not visit Mapu a Vaea in Tonga; it's a collection of natural blow holes in the rock which can shoot water 30m in the air as the waves crash over them at high tide!
Did you know that the only wild mammals to call Tonga home are bats?
Social intricacies
The official languages of Tonga are Tongan and English.
Tongan men who are good at telling stories and understand the many proverbs of the Tongan language are often designated as 'Talking Chiefs'!
Tongan Pa'anga is the official currency here.
Enjoy watching or playing rugby union? You'll feel right at home in Tonga as it's the national sport!
The average life span here is 70.70 years (2017).
If you visit this beautiful country make sure you don't go swimming on a Sunday as it is illegal! Sundays are seen as rest days in Tonga and you are not allowed to do laundry, clean your house or work!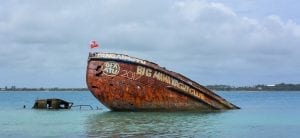 Industry insights…
Tonga grows squash, coconuts, sweet potatoes, vanilla beans, cocoa, coffee and bananas; they also catch fish.
Its industry consists of tourism, construction and fishing.
The main exports include squash, fish, vanilla beans and root crops.
Do you have any strange, fun 0r interesting facts about Tonga that we've missed? Share them here in the comments section below!