31 Alluring Facts about Auckland
New Zealand is a fascinating country with many fascinating cities – and Auckland, arguably, is one of the most intriguing. Whether you've been to the city before or not, how much do you know about the area? Do you know of its incredible volcanoes, its unique heritage, or its aviation history? There's no need to worry – we're not about to pull a test on you!
In fact, we're here to help you fill in a few of those knowledge gaps. Before you go ahead and book any flights to New Zealand in the near future, make sure to clue yourself up on the following interesting facts about Auckland. It might not be the first Antipodean city you think of, but there are plenty of great reasons why you should visit. Whether intrigued by history or just keen to do a bungee jump or two, let's show you why Auckland is well worth paying a visit or two.
Auckland is the largest city in New Zealand. It is situated on the north island. However, it's surprisingly not the capital!
The area in which the city is based, also known as Auckland, includes the islands of the Hauraki Gulf.
Maoris first settled in Auckland in 1350, while settlers from Europe arrived in 1840.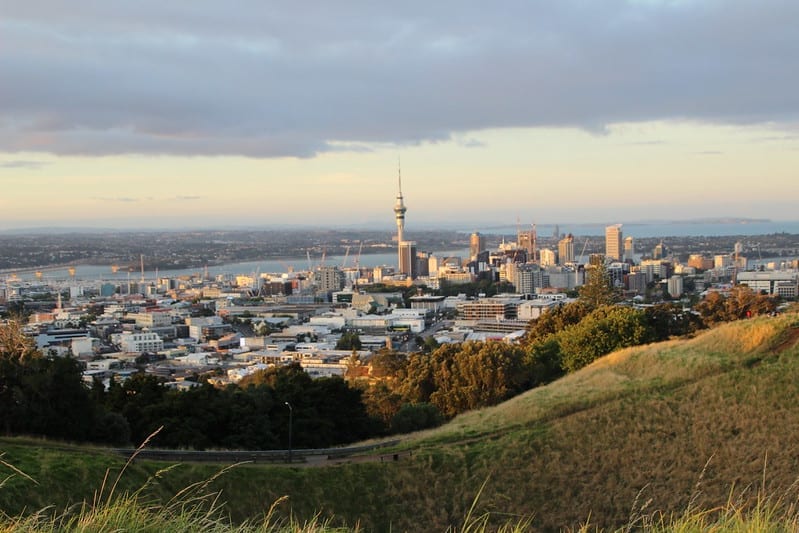 Approximately 1.4 million people live in the urban city of Auckland.
Auckland was once capital of New Zealand. In 1841, Old Russell ceased to be capital and Auckland became capital from 1841 to 1865.
A political dispute arose in 1865 and it was decided Wellington would become capital of New Zealand thereafter.
Government buildings and a parliamentary building were erected in Auckland after the Governor, William Hobson, was given land by Maoris to build on a more favorable site.
Auckland is known as the City of Sails. Over half a million yachts and boats are moored in marinas around the region. From whichever direction it is approached, sails can always be seen!
Seafaring adventures are plentiful from Auckland. Experiences on sea planes or boats offer dolphin and whale safaris, tours of a volcanic sites and many opportunities to learn how to sail, jet ski or even bungee jump off Auckland Harbor Bridge.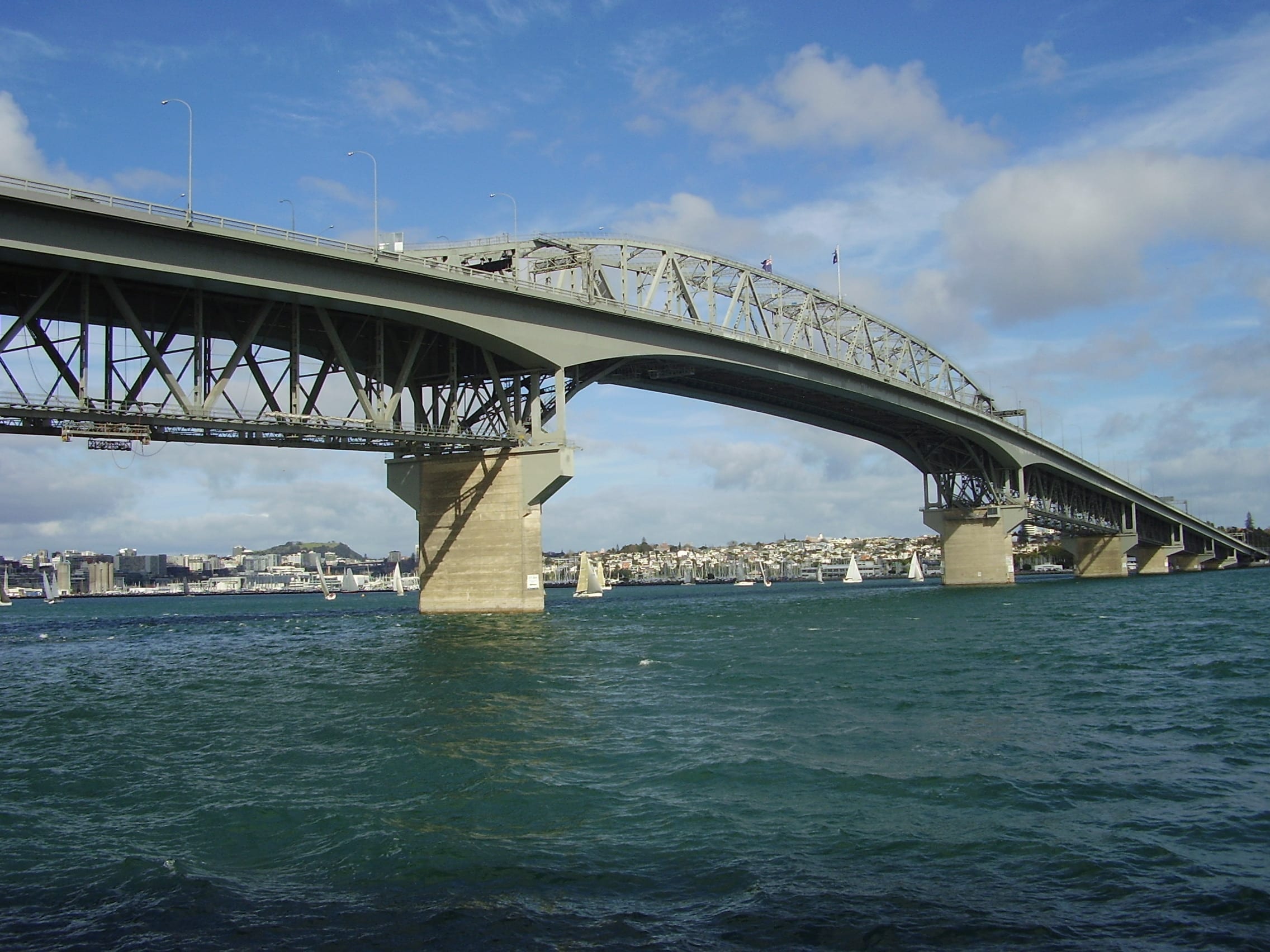 Auckland Harbor Bridge is really three adjoined bridges. It carries traffic on eight lanes across Waitematā Harbor, from Saint Mary's Bay on the Auckland City side of the harbor, to North Cote on the north shore.
Gilbert Roberts and William Brown were the architects who designed the bridge. It took four years to construct and opened in 1959. It is a cantilever bridge and is 1020 meters long with its main section spanning 243.8 meters.
Auckland Bridge, originally constructed with four lanes, eventually found triple the amount of anticipated traffic was eventually using the bridge! By 1965, ten million vehicles were using the bridge annually.
Auckland Bridge now carries over 180,000 vehicles per day. It is the largest bridge on North Island, and the second largest bridge in New Zealand.
There are over 50 dormant volcanoes in Auckland!
28% of the population of Auckland is Polynesian. Auckland is therefore on record as having the largest Polynesian population in the world.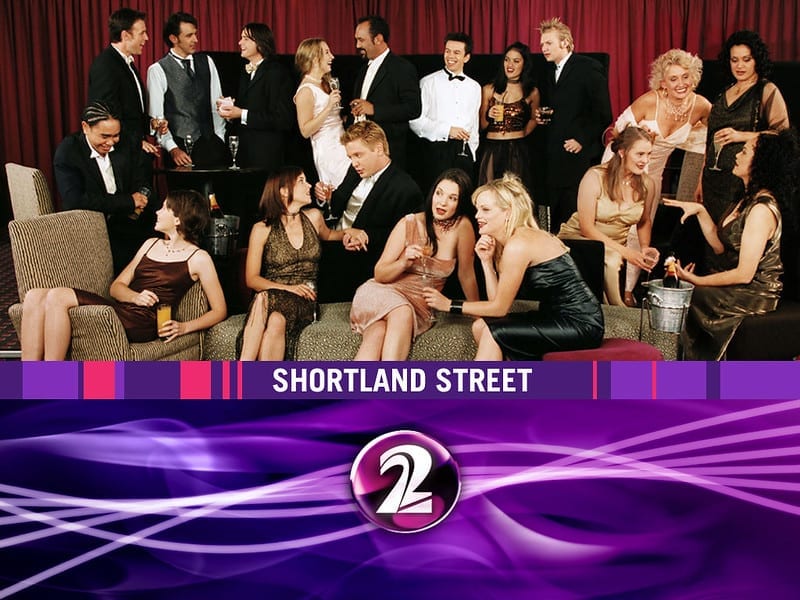 'Tamaki Makaurau' is the Maori name for 'Auckland'. The translation of the Maori name  is 'Tamaki with a hundred lovers', because it was felt the ground on which Auckland is built is particularly fertile.
'Shortland Street' is one of the world's longest-running TV soap operas. It has been running for over 24 years, and is based in Auckland, following the lives of medical staff.
Sir Edmund Hillary was born in Auckland. He is famous for being one of the first climbers to have reached the summit of Mount Everest.

It is possible to walk from the Pacific Ocean at Waitematā Harbor to the Tasmanian Sea at Manukau Harbor. The 16 kilometer walk takes approximately four hours.
Auckland's central business district is the major hub for the financial affairs of New Zealand.
When William Hobson became the new Governor of New Zealand in 1840, he named Auckland after Sir George Eden, who was 'Earl of Auckland' as well as British First Lord of the Admiralty.
In 2016, Auckland won 3rd place in the 'Mercer Quality of Living' survey. It is frequently listed in the top ten of popular preferred places to live in terms of quality of life.
The 'Sky Tower' in Auckland is the world's tallest freestanding structure. It's 328 meters tall!
As well as an observation point, the Sky Tower is a telecommunications facility. It opened on August 3rd, 1997, having taken two years and nine months to construct.
The Sky Tower is home to the world's largest single FM Radio Transmitter, also housing three restaurants (one of which revolves) and a casino.
Initially planned to be built with an aluminum cladding, the Sky Tower is mostly built from concrete. It cost $69 million to build.
Auckland can be described as sitting on an 'isthmus'. This is a physical geographical feature describing how a narrow piece of land connects to two others through water. Other famous places described this way include the Panama Canal and the Forth-Clyde in Scotland.
Auckland Airport was opened in 1966 on January 29th. Over 21 million passengers used the airport in 2019.
Passengers in the airport's arrivals hall are greeted by a small aircraft suspended from the ceiling. It's the original one flown by Jean Batten, who in 1936 became the first pilot to fly solo from England to New Zealand.
The aircraft is a 'Percival Gull Six' and it took Batten, 11 days, and 45 minutes to complete the journey. This travel time included a two day stopover in Sydney, Australia.
Auckland Airport is the largest in New Zealand. It has only a single runway, handling up to 45 aircraft movements per hour at maximum usage. A second runway is planned to open in 2025.
Do you know any fun facts about Aucklandd? Share them in the comments below!
This page was last modified on July 28, 2021. Suggest an edit