Brussels is world famous for its exquisite lace, delicious chocolate, and numerous varieties of beer, but what else is there to know?
 Find out more about this European city with these 18 interesting facts about Brussels!
Geographical stats…
 Brussels is the capital city of Belgium.
Wondering how to say the name of this wonderful city? It's pronounced "Bruh-sulls".
The total land area of Brussels is 62 square miles (161 square kilometres)…
…that's slightly larger than Bristol.
Brussels' population was 1,187,890 in 2016…
that's roughly double the population of Bristol…
…and gives it a population density of around 19,159 residents per square mile.
Brussels is located 43 ft above sea level.
Residents of Brussels are known as Belgians.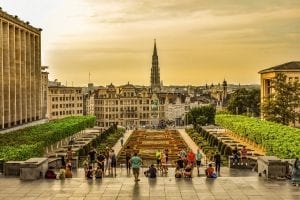 Belgians living in Brussels enjoy an Oceanic climate with roughly 200 rainy days on average each year and an average annual temperature of 10.5°C.
Looking to fly yourself to Brussels? You'll need the coordinates of 50.8503° N, 4.3517°
 If you weren't already aware, Brussels is the home of the European Union HQ and therefore it is a vibrant buzz of activity with representatives (roughly 40,000!) from all European countries spending time here.
Make sure you visit the Grand-Place if you're in Brussels; this UNESCO World Heritage site takes pride of place in Brussels and has been host to a huge range of activities over the years from executions to proposals and has even been the meeting place of dukes and emperors!
Social intricacies
Brussels is a bi-lingual city; the official languages are French and Flemish, although German is also spoken outside of the city.
Did you know, Brussels was founded back in 979AD, however, people have actually been settling here since circa 580AD!
Euro is the official currency here.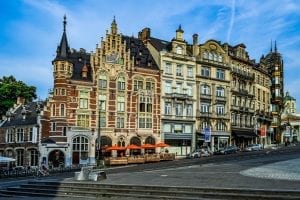 Fancy a beer? You'll find more than 800 brands on sale in Brussels!
Belgium welcomed 7,887,000 tourists into the country in 2014, many of whom visited Brussels for its rich history and stunning buildings.
Do you have any fun or interesting facts about Brussels that we've missed?  Share them here in the comments section below!