18 Electric Facts about Elvis Presley
The King may have left us but his legacy certainly lives on. If you want to learn even more about the legend that is Elvis Presley, you've come to the right place. In just a couple of minutes your mind will be full to bursting with interesting facts and trivia about Elvis – what more could you want?
Elvis Presley recorded his first record at 18. It cost him $4 to do and was a gift for his mum.
He first had a record played on the radio by a local station — they would go on to play it another 13 times that day alone.
When Elvis auditioned to join the SongFellows gospel quartet in 1954 they turned him away.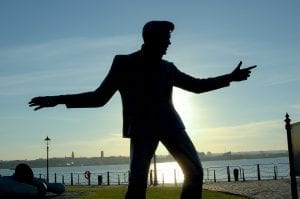 Elvis is rumoured to have called his private parts "Little Elvis."
Heartbreak Hotel was inspired by reports of a suicide in his local paper.
He was called "Elvis the Pelvis" for his gyrating hips which caused outrage across America after his first TV appearance.
When a judge prevented Elvis from shaking his body at future performances he began wagging his finger in silent protest.
It took 31 takes to record Hound Dog to his liking in the studio.
Elvis played outside America only 3 times during his career – all of which were on a 3-day tour of Canada in 1957.
It's rumoured Elvis Presley stayed in the USA because his manager, Colonel Tom Parker, was living in the U.S. illegally after leaving Holland.
Elvis wore a U.S. size 11 shoe.
Graceland was named by its builders Mr and Mrs Thomas Moore, after the original landowner, Grace Toof who was Mrs Moore's aunt.
It cost Elvis a mere $100,000 in 1957.
Elvis would often change the lyrics during his live performances for his own amusement.
He made 31 movies over the course of his life with his parents appearing in the second one, Loving You.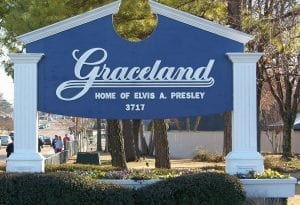 When he was drafted in to the US Army for 2 years in 1957 he received just $78 per month and was prevented from accessing the $400,000 he had earned in his music career.
When It's Now or Never was played in a U.S. jail it inspired one of the inmates to take up music after he had served his time for stealing car tyres. The man's name was Barry White.
Nicholas Cage is rumoured to be the only person outside of the family to see Elvis Presley's Graceland bedroom. He was married to Lisa Marie Presley at the time.
Do you know any interesting or fun facts about Elvis Presley that we've missed?  Share them here in the comments section below!
This page was last modified on December 14, 2020. Suggest an edit