9 Affordable Facts about Amazon
Amazon has steered something of a home shopping revolution. Who in the US or UK hasn't used Amazon at some point in the past decade? What grew from a simple online bookstore is now a multi-billion enterprise offering entertainment, next-day delivery, and more. However, the company's also had a few reputational hiccups over the years. Let's take a look at some fun facts about Amazon.com to help clue you in.
1. What is Amazon?
Amazon, or Amazon.com, Inc. is an American multinational technology company – Jeff Bezos, who became the world's richest man on the back of the company's success, founded it on July 5, 1994. It has since become one of the biggest online retailers the world over.
2. It used to be a bookstore!
Many of us still remember Amazon for being a go-to place for buying used and new books online! In fact, that was the company's initial niche – but over the years, it's expanded massively to retail a huge range of products and services – you can now buy clothes, household items, electronics, and even groceries through Amazon!
3. Where is Amazon based?
Amazon's headquartered in Seattle, Washington, US. However, the company has a global presence and operates in multiple countries worldwide. So, the chances are you may have even driven past an Amazon HQ at some point – they distribute cross-continents!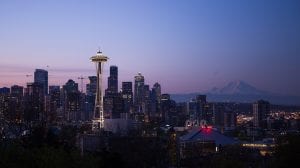 4. The logo's really clever!
Most of us can instantly recognize Amazon by its iconic logo. However, did you know there's a hidden meaning in the design? Amazon's logo depicts a smiley face with an arrow connecting the letters "A" and "Z," suggesting that Amazon offers everything from "A to Z!" Clever and recognizable – it's one of the best logo designs to emerge over the past decade.
5. It's more than just an ecommerce website.
Amazon has diversified its business operations massively – it offers more than just delivery. It operates cloud computing services (Amazon Web Services or AWS), digital streaming (Amazon Prime Video), smart home devices (Amazon Echo), and more! In fact, some of the most popular content today is created by Amazon, but more on that later!
6. What's Prime all about?
Amazon Prime is a famous subscription service offered by the company that provides members with benefits such as free two-day shipping, access to streaming content, and exclusive deals. It's quickly become Amazon's flagship product. They'd even piloted a drone delivery scheme, too!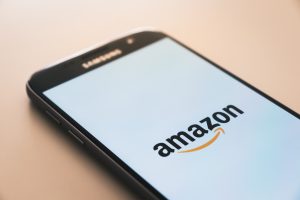 7. Amazon's revolutionized shopping, but is it for the better?
Amazon famously revolutionized the retail industry by introducing one-click purchasing, personalized recommendations, and speedy delivery – however, many traditional retailers are understandably not too happy about it! While many retail through Amazon as third parties, some worry that the ecommerce giant has swallowed up a huge amount of trade.
8. It's possible to donate while you buy.
Amazon offers a service called "Smile" that lets you take a bit of the guilt out of buying yourself tons of gifts through the platform – you can choose a charity for the company to donate to after checkout. Amazon donates 0.5% of product prices eligible in the scheme to charities available through Smile.
9. You can buy from Amazon in person, too.
Strange but true – but Amazon even has a convenience store in Amazon Go! The reverse of online purchasing, these bricks-and-mortar stores are built to combat shoplifting by charging customers for anything they pick up as they exit – they get charged directly to their associated cards and don't have to pay at a cashier!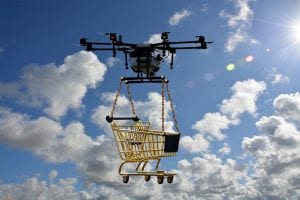 FAQs about Amazon.com
What is AWS?
AWS stands for Amazon Web Services, a cloud computing solution through which users can purchase off-site server support, hosting, and storage space.
Does AWS fall under Amazon?
Yes, AWS is one of the services that Amazon provides. Therefore, AWS does fall under the Amazon company.
Does Amazon offer any free services?
Amazon FreeVee is a free streaming service that Amazon provides. The service has plenty of television series and films to choose from, with the catch only being that you have to deal with commercials as you would have once with regular television channels!
Further reading:
https://www.amazon.com
https://www.linkedin.com/company/amazon
Do you know any fun facts about Amazon.com? Share them in the comments below!
This page was last modified on September 3, 2023. Suggest an edit