33 Affordable Facts about Amazon
Amazon has no doubt created a name for itself, replacing even the Amazon river as the first thing one thinks about when name-dropped. Be it due to its ease of use and widespread service, or because of certain dubious decisions that have been made around it, this company from humble beginnings is now a household name and, arguably, a household necessity.
So what has made it such a multi-faceted, multi-million multi-currency brand? Check out these 33 interesting facts about Amazon to get up to speed!
How Amazon was Formed
1. Humble beginnings
Amazon was started back in 1995 and was originally an online bookstore. The startup began from the garage of the founder.
2. The Boss
The founder of Amazon is Jeff Bezos, who currently makes a mind blowing $321 million per day, that's $3715 per second!
3. Thanks Mum and Dad!
A hefty $300,000 from the retirement savings of his mother, Jacklyn Bezos, and adoptive father, Miguel Bezos, was given to Jeff to fund Amazon.
4. US born and bred
Amazon is based in Seattle, Washington.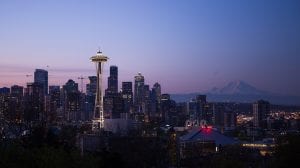 5. Branching out
In 1998, Amazon then expanded to include "Books, Music & More"
6. A logo makeover
In the same year, the logo changed to include the curved gold line below the Amazon web address.
7. Decisions, decisions…
Many names were in the running, including "Cadabra", from the magical term "Abracadabra", but this was later discarded as it could be misheard as "cadaver".
8. Choices, choices!
"MakeItSo.com" was also an initial name which was brainstormed and favoured by Jeff, as was Relentless; if you go to relentless.com you will be forwarded to the Amazon homepage.
Modern day Amazon
9. The name
"Amazon", as we all know, was the winner. Named for the world's largest river and also because it fell earlier on in the alphabet, web link lists were originally alphabetised. 
10. The first of many
On the 3rd of April 1995, the first non-employee order was made by John Wainwright, software engineer and friend of Amazon employee Shal Kaphan. He ordered a book on artificial intelligence, and Bezos later named named a building after him!
11. The Amazon smile
The logo was changed once more in 2000 to the one we know and recognise today, a smiling golden arrow below the word Amazon, starting from the A and pointing to the Z.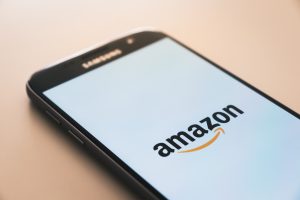 12. Expansion
Amazon has branched out since being an online bookstore, and has now moved on to include e-commerce of all kinds, cloud computing, producing and digital streaming, and artificial intelligence.
13. A large net
Today, it is crowned the world's most valuable brand and Amazon currently owns 41 other brands and subsidiaries, including Zappos.com, IMBd, Whole Foods and more.
14. VIP list
Amazon is part of the group of companies in the US known as the "Big Five"; Amazon, Apple, Microsoft, Google and Facebook.
15. Enemies in high places
Amazon's rivals in retail are other well known giants such as Target, Walmart and Costco.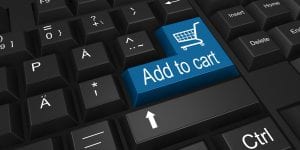 16. It's the retail giant
Today Amazon is the world's biggest online retailer, marketing goods directly to customers and also allowing customers to sell goods on the platform (operating as a B2C and C2C market).
17. Marketing is everything
To market products, Amazon uses the high runner strategy, using data to determine which products are in high demand in each category.
18. Algorithms for days
The site uses an algorithm to price products competitively.
19. In the prime with Amazon Prime
Amazon Prime was launched in 2005, it's a paid subscription program giving users access to fast and free delivery, streaming, gaming and grocery services. In 2020 it was reported that there were more than 150 million subscribers.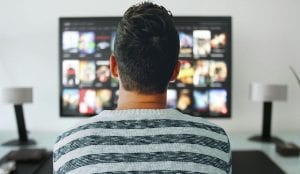 20. Rivalry remains
Now that Amazon has branched out into such streaming subscription services, its list of rivals has expanded to include the likes of Netflix, Apple, Hulu, Disney+ and Google.
21. Amazon Studios
Amazon Studios produces film and television, specialising in the development of television series. They recently acquired the TV rights for The Lord of the Rings for an eye watering $250 million.
The weird and the wonderful…
22. Big ticket items
When the idea for an online auction platform not unlike eBay was being tested, Bezos purchased a $40,000 Ice Age cave bear. He is still part of the Amazon family today and lives in the lobby of the Seattle corporate offices. 
23. The Pikachu coup
In 1999 Amazon bought up every single Pikachu from the Toys "R" Us website to have enough for their own customers during the holiday, Toys "R" Us were just starting out in e-commerce and did not have the know-how to identify the move.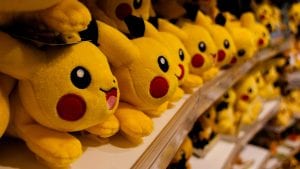 24. Amazon and LGBTQ+ employees
On the Human Rights Campaign Foundation's Corporate Equality Index, which measures how LGBTQ+ employees are treated by companies, Amazon scored 100! This is the highest score.
25. Workplace strife
Alas, workplace culture is not perfect at Amazon, they are strict when it comes to employee efficiency and have even developed a tracking device to keep tabs on warehouse employees.
26. Danbo, the beloved mascot
Danbo is Amazon Japan's increasingly popular unofficial sentient shipping box mascot, although he was not an invention of Amazon, he originated in Kiyohiko Azuma's manga work.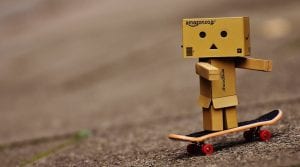 27. Friends in high places
The Central Intelligence Agency are loyal Amazon customers, they signed a multi-million dollar deal for cloud storage with Amazon, however this was not well received as the public was afraid personal customer information may be sold or shared. 
28. Fancy some dolphin for dinner?
Amazon got in trouble when whale bacon and other endangered and rare animal products were found being sold on the site, the scandal outraged environmental activists and the products have since been removed from the virtual shelves. 
29. What can't they do?
You cannot buy a full-sized immobile home, a car, cigarettes or live animals on Amazon.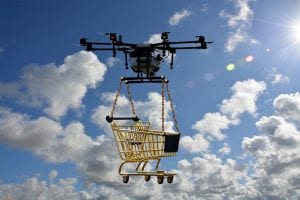 30. Speedy Service
The fastest anyone has ever claimed to receive a package from Amazon was 23 minutes after purchase, this was when same day Amazon Prime delivery came to Manhattan. 
31. An expensive mistake
In August 2013 a glitch had the Amazon site down for 40 minutes, this incurred a monumental loss of $4.8 million.
32. Big Brother is watching
When Amazon acquired the Ring – a home surveillance network – it lead to public uproar and distrust as this could allow law enforcement to use customer footage.
33. These are not the drones you are looking for…
Drones have been tested out in Irvine, California, for faster more cost efficient delivery, of course fully equipped with the latest trackers and cameras. The innocently named 'Scout' robots are currently still being escorted by humans.
Do you have any interesting or fun facts about Amazon? Share them in the comments below!
This page was last modified on November 15, 2021. Suggest an edit