11 Astonishing Facts about Anguilla
It's pronounced An-gwi-lla, and rhymes with godzilla! This paradise of fine white sandy beaches and warm clear aquamarine seas, looks like it belongs in the photoshopped pages of a travel magazine. It doesn't get much more idyllic than this! Here are some fun facts about Anguilla.
1. It's a nation of dolphins!
Representing endurance, unity, and strength, the flag of Anguilla features their coat of arms. It's truly striking with a trio of leaping golden dolphins, and a stretch of turquoise symbolizing the iconic Caribbean sea. This surely makes the flag of Anguilla one of the most recognizable flags in the world.
2. Who were Anguilla's first settlers?
Thanks to the discovery of Native American artifacts and the remains of several settlements, we now know that Anguilla was likely first settled by Amerindian peoples. The Arawaks are thought to have journeyed to the island from South America around 3,500 years ago. As the population is a tiny 14,000 people, it's safe to say the history and culture of the original settlers is still strong today.
3. Racing on the waves!
Sailing races are deeply rooted in the island's history. Today, boat races are considered the national sport and national holidays are often marked with regattas. Many competitors design and build their boats locally. The whole sport is taken very seriously and all competing boats are named, and often feature their sponsors' logos on their sails.
4. Goals are the goal!
Despite seeing world-class acclaim in both cricket and rugby, Anguilla isn't so lucky when it comes to soccer. Anguilla's team has placed joint last with San Marino in the 209th and 210th spots in the FIFA World Rankings in the past.
5. Sun, sea, and sand!
There are more than 30 paradisiacal white sand beaches on Anguilla. These include the picture-perfect Shoal Bay, and the equally breath-taking Meads Bay. Many beaches host beach bars and restaurants, as well as places to rent snorkel equipment.
6. Enjoy the curious flavors of the Caribbean.
Anguillan cuisine is a taste sensation! It's heavily influenced by local and global cuisines, such as native Caribbean, African, along with various European cuisines.
Naturally, seafood is a main feature of most Anguillan menus. Local delicacies such as red snapper, mahi-mahi, marlin, and grouper are popular – as well as shellfish such as conch, prawns, crab, and lobster. Salt cod is also a popular staple, both eaten on its own and used in many recipes.
7. Anguilla depends on imports.
As farming is both difficult and space is limited in Anguilla, the island relies heavily on imported goods. Though, some local staples are grown on the island, including pigeon peas, which combined with rice (and a few other ingredients) make the country's national dish.
8. Is it a snake, or is it an eel?
Anguilla is around 16 miles (26 km) long, and roughly three miles (six km) wide, and it's believed that the explorer Christopher Columbus chose the name, inspired by the Italian 'anguilla', meaning Eel. The length and shape of the island also earned it the nickname Snake Island.
9. Artificial reefs abound!
Anguilla is home to a huge range of coral life. A remarkable conservation effort is underway with several shipwrecks sunk intentionally to form artificial reef systems, too – the island boasts no less than seven underwater marine parks.
This is an incredible opportunity for eco-conscious swimmers and divers – as a wealth of marine life have made the island their home. Turtles, rays, eels, barracudas and sharks can all be spotted here!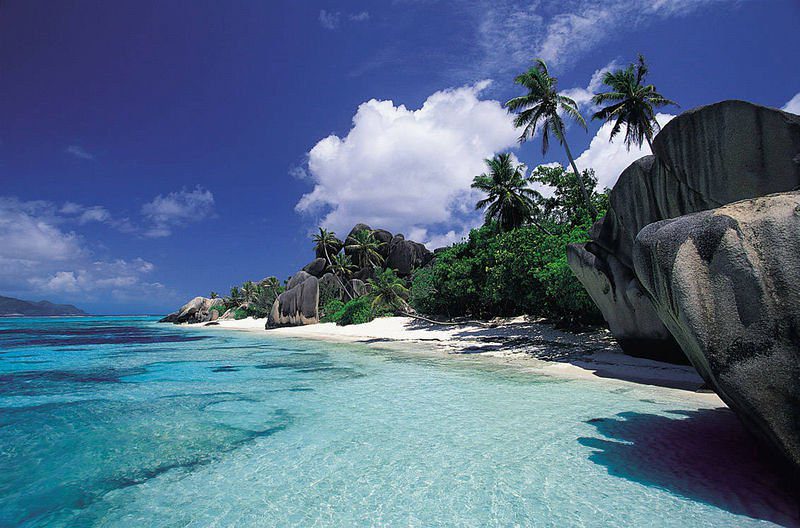 10. It's an exclusive celebrity destination.
So much about this island makes it the perfect secret getaway for many celebrities. Action men Chuck Norris, and Denzel Washington have both made the island their home. Many other celebrities including Beyonce, Michael Jordan, and Sandra Bullock have all enjoyed the beauty of Anguilla, too.
11. Literacy is a major deal here.
The Anguilla National Trust has created several programs aimed at preserving Anguilla's culture and history, as well as helping Anguillan writers. An anthology called Where I See The Sun – Contemporary Poetry by Lasana M. Sekou was published in 2015. The collection features over 40 poets including Bankie Banx and Fabian Fahie.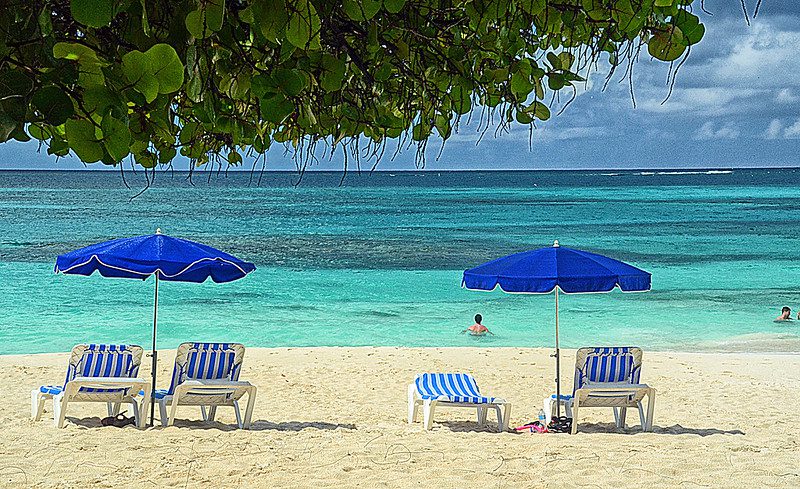 FAQs about Anguilla
Is Anguilla expensive to visit?
Anguilla is one of the most expensive destinations in the Caribbean, according to a survey by Travelmag. Better start saving!
Is Anguilla safe for tourists?
Yes! Anguilla is in fact one of the safest islands in the Eastern Caribbean - just take care of your belongings and relax.
What do people speak in Anguilla?
English is the official language, though many other languages including Spanish and Chinese are spoken within immigrant communities.
Do you know any interesting facts about Anguilla? Share them in the comments section below!
This page was last modified on July 28, 2023. Suggest an edit