35 Interesting Facts about Beirut
Beirut is a city with a fascinating history that stretches back thousands of years. Boasting a huge population and intriguing financial and trade heritage, it is arguably the heart of Lebanon. However, in recent years, it has come under devastating attacks as a result of ongoing conflict and disputes in the Middle East.
In this fact file, we will take the time to look at some of the more fun facts about Beirut – and will also consider some of the more sobering facts of war here over the past few decades. Let's take a look at what you need to know about Beirut.
Beirut is the capital city of Lebanon.
It is on the east of the Mediterranean Sea and also close to a mountainous range which also forms part of a natural border to the city.
As a major financial hub, Beirut has been likened to a 'Switzerland' of the Middle East!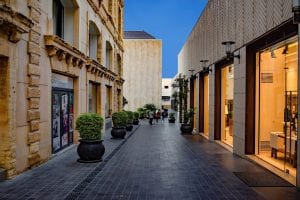 It is one of the oldest cities in the world – it's said to be more than 5,000 years old.
Beirut's metropolitan area has an approximate population of 3 million, whilst the city has a population of 361,366.
An underground 'water table' is the source of water for most residents and it is from this that the city is thought to take its name.
The word 'Be'erot', translated from Canaanite- Phoenician, means 'wells' – and the convenient water supply certainly was a factor in settlers making their home there.
Historians have recorded their findings of ancient Beirut's existence dating back as far as 14th century BC! This was the period of the reign of 'Herod the Great'.
Evidence of this was found on tablets sent to Pharaohs in Egypt, bearing the city's name.
Arabic people took control of Beirut in the year 635. A principality was subsequently formed by Prince Arslan bin' al Mundhir and then the eventual development of the Mount Lebanon Principality led to the creation of Greater Lebanon as we know it today.
Beirut was under the influence of crusaders in Jerusalem until aggression and battles brought about change.
John of Ibelin, with the role of 'Lord of Beirut', rebuilt the city and created a palace for himself and his family.
Under Ottoman rule, trade negotiations in Beirut brought about some notoriety and financial gain. It became strategically important as a maritime base and eventually began to thrive as the main regional base for trade in the area!
In the 1800s, Beirut formed successful trading partnerships with other distant countries and in particular with France.
On home soil, other conflicts were causing further political unrest. The Ottomans were less influential and with receding power, other ethnic and religious disturbances literally gained ground!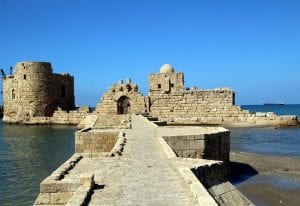 A surge of Christian refugees arrived – and while the conflict of 1860 did not destroy lucrative economical arrangements Beirut had with Europe, it did change the ethnic makeup of the city.
Beirut is known for its museum scene, too. It's home to the Sursock Museum, which shows off the art collection and villa that once belonged to Nicolas Ibrahim Sursock, a noted aristocrat.
In 1888, having achieved recognition as a cosmopolitan city, Beirut had also forged sound links with the US. The American University of Beirut was established!
In 1894, French designers formed plans for creating a new port, and French engineers worked on developing them as well as forging new rail links to Damascus.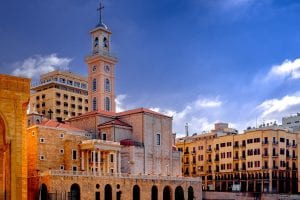 The city measures around 115 feet, or 35 meters, above the sea level.
Beirut has a burgeoning shopping and commercial centre. Most shopping takes place at Beirut Souks, which has 14 cinemas and more than 200 different shops!
You'll also find a department store, 25 different restaurants and a science museum in the region.
Salim Ali Salam was President of the Municipality of Beirut and one of the most influential politicians in the region in the early 20th century.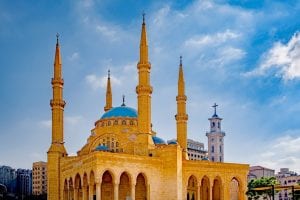 Salam held a number of other political positions and is credited with bringing about transformations in terms of forming political allegiances, negotiating business and economic reforms, and maintaining a degree of stability in the area.
After World War One, the Ottoman Empire had collapsed and Beirut, as part of Lebanon, fell under the administrative guidance of France. It regained independence in 1943 and Beirut was officially made the capital of Lebanon.
Oil prices rose following commercial developments in the Persian Gulf and Lebanon became an important base for banking.
The Lebanese military were also under review and when Civil War broke out in 1975, the military were called upon once again, to regain order.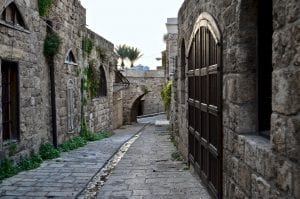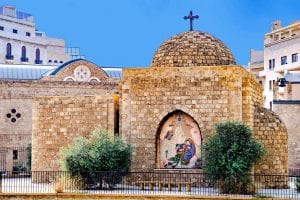 Beirut Prime Minister Rafic Hariri was assassinated in 2005, which led to the biggest demonstration of all time in the city. This became known as the Cedar Revolution, and around one million people took part in an initial gathering.
The aim of the Revolution was to focus on peace – and to drive back conflict that had ravaged the area.
In April 2005, Syrian troops withdrew from the city and in October 2008, diplomatic relations were tentatively resumed between Lebanon and Syria.
In 2006, Israel mounted another offensive against Lebanon. Israeli forces reportedly formed a blockade at the Beirut airport, preventing air travel and a naval blockade at the coast!
Do you know any interesting or fun facts about Beirut that we've missed? Share them here in the comments section below!
This page was last modified on November 16, 2021. Suggest an edit