14 Fantastic Facts about Cape Town
The capital city of South Africa, Cape Town is one of the most intriguing capital centres of its kind.  Many people refer to it as the Mother City, and it's home to several historical sites of interest and sites of natural beauty on the outskirts.  But what are some more fun facts about Cape Town worth taking note of?  Let's take a look…
Cape Town is home to the incredible Table Mountain, which supposedly rose from the sea level millions of years ago!
Table Mountain is said to be a very romantic spot for couples to head to on days out, particularly when it comes to getting engaged!
In fact, it's thought that at least two couples marry on Table Mountain each month, on average!
Cape Town's community dates back to 1652. It was first approached by Jan van Riebeeck, who wanted to set up a shipping point between Europe and the East.
Cape Town is home to South Africa's oldest building. The building in question is the Castle of Good Hope, which was set up by the Dutch East India company, represented by van Riebeeck, back in 1679.
The city is one of the cleanest and safest capitals in the world. In fact, it was the first non-European city to receive the coveted Blue Flag award.
It's received plenty of big accolades, with the New York Times calling it the best place in the world to visit a few years ago.
Cape Town actually celebrates New Year twice! They celebrate it first of all on January 1st – as you'd expect – and again on January 2nd, when processions of colorful minstrels take to the streets!  This celebration is known as the Kaapse Klopse.
Table Mountain Park, based in Cape Town, is said to be a hotbed for plant life. In fact, there are more plant species growing in this 22,000-hectare zone than there are in the whole of the UK!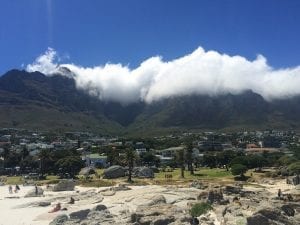 The Cape Floral Kingdom, too, is home to thousands of plants you won't see elsewhere in the world. Nearly 7,000 flora species, in fact, grow here exclusively.  As such, it's received full heritage site status from UNESCO, and for good reason!
The population of the Western Cape is surprisingly young. Almost half of the population falls below the age of 25!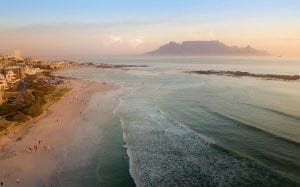 Cape Town is famous for its 'noon gun' tradition. This is where a cannon, found on Signal Hill, will fire at midday each day.  This supposedly dates back to harbor trading days.  It's been a tradition since the early 19th century, and no one wants to change it!
It's worth remembering when the seasons start and end in Cape Town. Their summers run from November through to March, and their winters span May to September.
Do you know any fun facts about Cape Town?  Share them in the comments below!
This page was last modified on November 22, 2021. Suggest an edit