15 Cultural Facts about Caracas
Miss Universe winners, oil and delicious food – Caracas is the capital city of Venezuela and boasts a tremendous amount of culture and history. Here's 15 fun facts about Caracas for you to discover…
"Santiago de Leon de Caracas" is the official name of Caracas.
The population of Caracas is approximately 2 million people as of April 2019.
Indigenous people populated the valley of Caracas when the city was founded in 1567. Don Diego de Losada said, "I take possession of this land in the name of God and King" back in 25th of July 1567 when he founded the city.
The city of Caracas has been considered one of the most vital centres of culture, tourism, economy and industry in Latin America.
Many migrants from a wide variety of countries (such as Spain, Portugal, Germany, China and Latin America) live in the city.
After the oil reservoirs were discovered in Maracaibo basin back in 1914, the population and the economy of Caracas increased significantly.
Two Miss Universe pageant winners were born in the city of Caracas.
In 1755, 1812 and 1967 respectively, the city of Caracas suffered three major earthquakes which led to the city being rebuilt and modern architecture being added.
The city is well known for its Spanish style tascas, which consist of cheap but delicious food on their menus.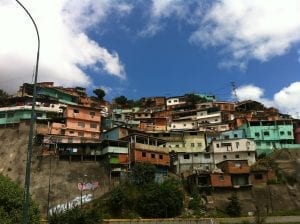 The people who live in Caracas are predominantly catholic, like the rest of Venezuela.
Caracas is home to the 5th largest oil exporter in the world (Petroleos de Venezuela).
There are only two seasons in Caracas – the wet and the dry seasons.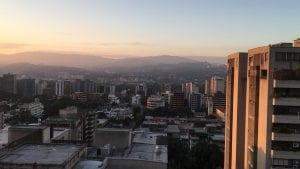 A savoury pancake, filled with meat or cheese, known as arepas was founded in Caracas.
The number of policemen on Caracas streets have been greatly reduced due to the lack of budget money. This contributed further to the revelry of crime.
According to the World Atlas, Caracas has the highest murder rate per capita in the world.
Do you know any  fun facts about Caracas?  Share them in the comments below!
This page was last modified on October 2, 2021. Suggest an edit