29 Candid Facts about Caracas
Caracas, which is arguably the first city many people think of when they hear of Venezuela, is a city that has seems to have a lot of cultural points of interest – however, it has made some press over the years as a result of its economic struggles and its crime rates. In fact, statistics show that it may still be one of the most dangerous cities in the world to visit, as well as to live in.
However, there is still much about Caracas which is worth reading up on and learning about. This is a city with a unique culinary flair, amazing traditions, and with architecture that has even been recognized by UNESCO. Therefore, despite the controversies, Caracas remains an intriguing region for many reasons.
In this file, we are not going to be pulling any punches – we will give you the interesting facts about Caracas that will fascinate the most. We are also going to shine a light on its history, its art, and its transport. This is a city with struggles – but one with history and culture as diverse as any other.
1. Where is Caracas?
Caracas is the capital city of Venezuela. It is situated on the River Guaire, just nine miles from the Caribbean Sea.
2. Who founded the city?
Caracas was founded by Diego de Losada in 1567. His founding words were 'I take possession of this land in the name of God and the King.'
3. The police have a home here.
The headquarters of the Venezuelan National Police are in Caracas.
4. The US determined Caracas to be threatening.
In July 2020, the US assessed Caracas as being a 'Critical Threat Location'.
5. It's a very dangerous city.
Caracas is widely known as one of the most dangerous cities on Earth – which explains the US' classification.
6. It's impressively warm!
Caracas can expect an annual average temperature of 77 degrees Fahrenheit.
7. It's a hotbed for oil.
The largest oil reserves on the planet are in Venezuela. Pilar Navarro is an economist based in Caracas. In 2020 he advised that 'a decade ago, the country was the largest producer in Latin America' and 'earning $90 billion per annum from oil exports'!
Navarro went on to say that by the end of 2020, that figure was estimated to drop to $2.3 billion.
8. It has a popular university.
Caracas is known for its Central University, which is the oldest organization of its kind in the country. It's also thought to be the 18th best-ranked university in the whole of Latin America.
9. It has a sprawling public transit system.
Caracas has a three track subway. Commuters can travel between 5:30am and 10pm each day.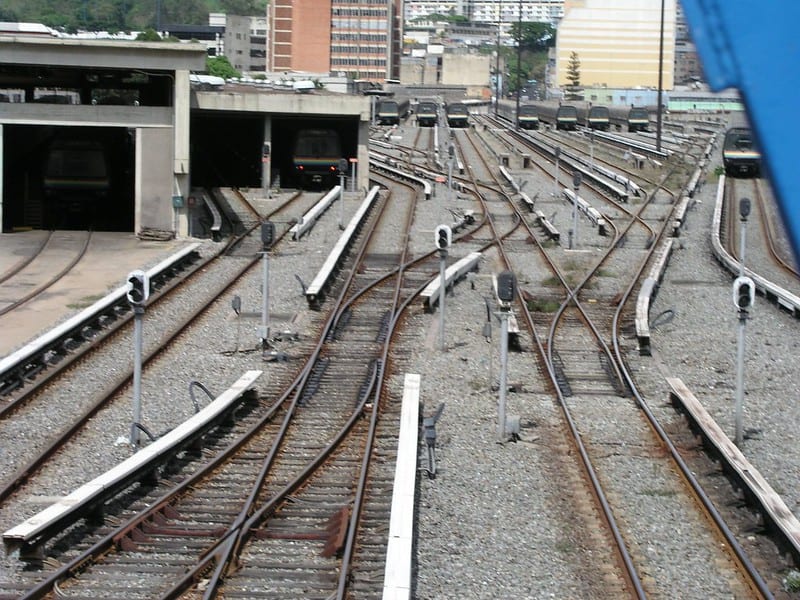 10. The zoo has seen mixed fortunes.
The Caricuao Zoological Park opened in Caracas in 1977. In 2018, due to serious financial situations in Venezuela, animals in this zoo, as in others, suffered due to a lack of visitors and revenue.
11. It's a melting pot of all kinds of cultures.
Many people have migrated to Caracas from elsewhere in the world. It's said to have a population of citizens from Portugal, Spain, Germany, China and even the Middle East.
This, as you can imagine, has led to the culinary landscape of the city to take on a bit of a unique shape over the years!
12. Fancy roasted rodent?
It's not unheard of for you to dine on capybara in a Caracas restaurant – it's the world's biggest rodent and is native to Venezuela.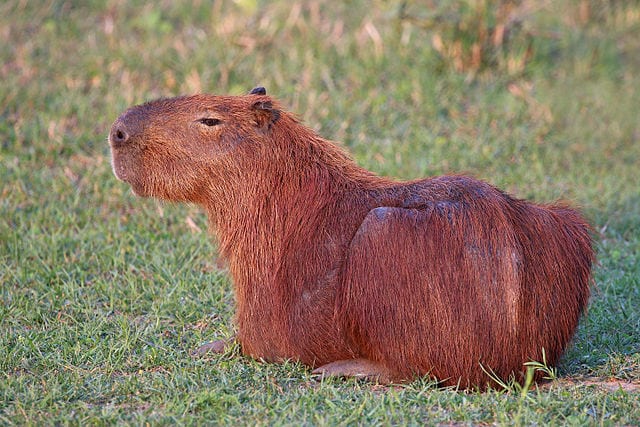 13. Skating is a Christmas tradition.
It's not unheard of for families and friends to skate to church at Christmas – roller skating, that is! It's become such a tradition that roads are prepared in advance for swathes of skaters.
14. The city has taken on Miss World.
Caracas is known for its Miss World winners – as winners from 1979 and 1981's contests were born here.
15. It's a jazzy city.
Caracas is well-known for its nightlife and entertainment scenes. It's even the host of an international jazz festival which takes place in the city each year.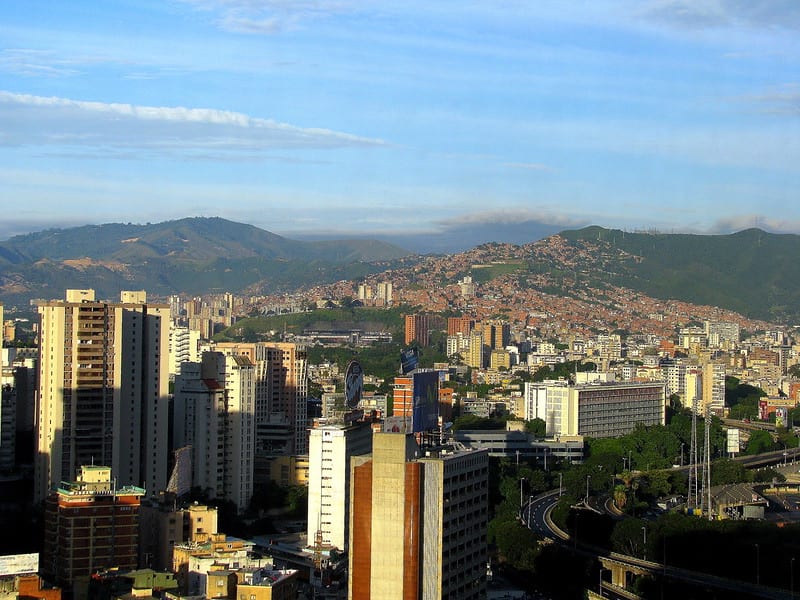 16. Millions of people live in the city.
There are around two million people living in the city of Caracas – officially. However, it is thought that there are millions more living in slums, who may not be accounted for in the official census.
17. Caracas isn't its full name.
The city's full name is Santiago De Leon de Caracas – but it's widely called Caracas for short.
18. Monthly pay is fairly small.
The city's inflation has led to average pay in the area to stall at around $50 per month, maximum.
19. Meat pancakes, anyone?
Caracas is well-known for its unique culinary choices. It's said to be the origin point of the arepas. This is a meat or cheese based pancake.
The city generally follows a light tasca style dining experience, which you'll find across mainly Latin countries.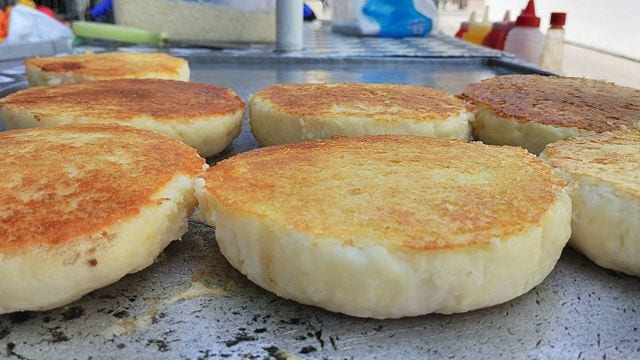 20. UNESCO has a site in Caracas.
Caracas has its own UNESCO Heritage Site. This belongs to the Central University of Venezuela, which is regarded as a piece of architectural art all on its own.
21. You'll need to tread carefully.
Believe it or not, you have around 0.2% chance of dying violently in Caracas – it is not somewhere you can safely walk around unprotected.
22. Congestion is a major concern.
Congestion in the city center increased to the point where, in 2009, plans unfurled for bans on specific number plates driving into Caracas!
23. Four seasons? Try two!
Caracas mainly celebrates two seasons – wet and dry – as the weather tends to all drift into two halves!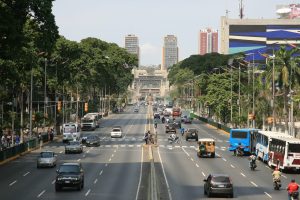 24. Who built the metro?
Caracas' main metro line is actually of French construction!
25. There have been lots of rumblings.
The city has had its fair share of earthquake activity. There were at least three major quakes recorded here, across 1755, 1812 and 1967. These are no small tremors – as it has led to a lot of rebuilding.
26. Oil made up much of the economy.
Much of the city's original economy was built around the oil discovery made in nearby Maracaibo in 1914. It's thought this helped to boost Venezuela financially, too.
27. You're free to board the trains.
Believe it or not, the subway in Caracas is free to ride. This, sadly enough, is because there was not enough money available to afford the printing of tickets for riders.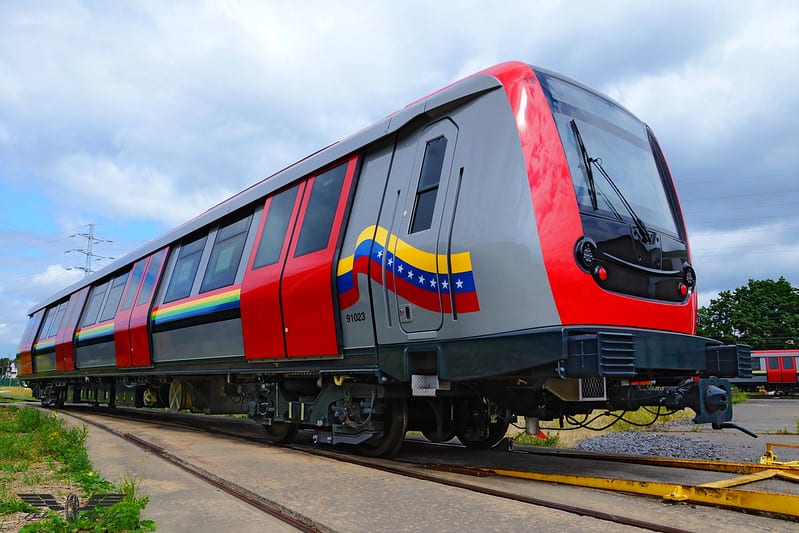 28. Police funding is low.
It's thought that the crime situation in the city has been exacerbated as a result of a lack of funding for local police.
29. Reach the peaks!
The highest point in the city of Caracas is around 4,600 feet, or 1,400m, above the sea level. The lowest point, meanwhile, is around 2,850 feet or 870m above the water.
FAQs about Caracas
What is the most popular religion in Caracas?
The predominant religion in Caracas is Roman Catholicism.
Is it safe to live in Caracas?
Right now, Caracas is considered very dangerous to visit - meaning that living here is also considered hazardous. Caution is advised due to high
What is the safest part of Caracas?
The part of Caracas currently assumed to be safest includes El Rosal and Chacao.
Do you know any fun facts about Caracas ? Share them in the comments below!
This page was last modified on October 21, 2021. Suggest an edit