12 Cool Facts about Castries
Ever wanted to visit the stunning island of Saint Lucia before? Deep in the Caribbean, you'll find the city of Castries, which is in fact the capital – and it's here where much of the administration goes down, too. Before visiting Saint Lucia or making any kind of break for the Caribbean, be sure to read our following fun facts on Castries to get you better acquainted.
1. Going off-grid?
Castries' pattern, as a plot of land, is fairly unique. It's built in the shape of a grid – and underneath is reclaimed land. Castries actually sits on top of a flood plain!
2. It's a quarter and a city.
Castries is one of 11 different quarters in Saint Lucia – in fact, the quarter is the wider area, with Castries city sitting within the zone.
3. It's been a part of the island scene since the 17th century.
Castries' history dates all the way back to 1650. It's during this time that Martinique's then-governor, Jacques Dyel du Parquet, first bought Saint Lucia. It was once a French territory.
4. The name's changed in the past, too!
Castries' name at the time of its initiation was Carenage – this translates roughly to 'safe anchorage'. This renaming occurred back in 1785 – and it's said to be named after French colony minister Charles Eugene Gabriel de La Croix – he was known as the Marquis de Castries.
5. It's a big hub for trade.
The main harbor into Castries sees lots of trade action from overseas. It's here where the main cargo vessels will dock, and where visiting cruise ships and ferries also emerge at the edge of the island.
6. Shop til you drop!
Did you know that there are also popular shopping experiences out here, too? For example, upon docking, take a look at La Place Carenage and Point Seraphine!
7. It has a fervent tourist following.
Castries is famous for its cruise ship intake, in fact – it's said that more than 50,000 people visit the port city each year!
8. Coal trading was a big deal out here.
It was back in 1835 when British forces set up a wharf to help introduce coal trading into Castries. It wasn't until 1841, six years later, when the wharf welcomed the RMS Solway.
Castries' reputation as a coaling station first solidified back in 1900 – and this is largely thanks to the fact that the Royal Navy was able to dock there, conveniently!
9. Want to be 'Nobel'? Head to Castries.
Castries is the birthplace of a handful of notable Nobel Prize winners. Derek Walcott, a playwright responsible for epic poetry, was born here – he worn the Nobel Prize for Literature back in 1992.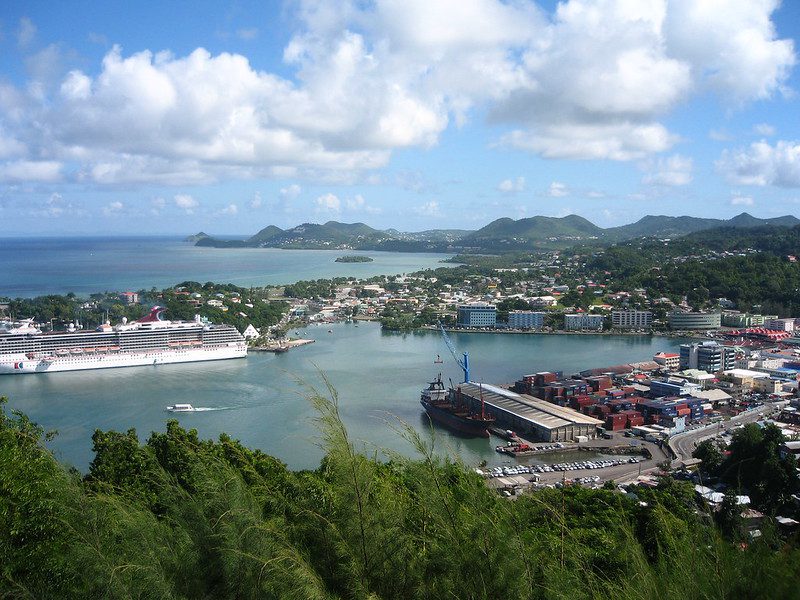 10. Go to market!
Castries is well-known and well-loved for its stunning marketplace, where people can buy fresh fruit and vegetables as well as local crafts – great for finding a few souvenirs to take home with you, then!
11. England's Queen is St Lucia's head.
Queen Elizabeth II is technically head of state for Castries and Saint Lucia at the time of writing. However, there's a governor-general who takes control of her duties on the island itself.
12. Planes and boats have to wait for each other!
Weirdly, the George FL Charles Airport, serving Castries, can't keep its runway open when cruise ships are sailing by!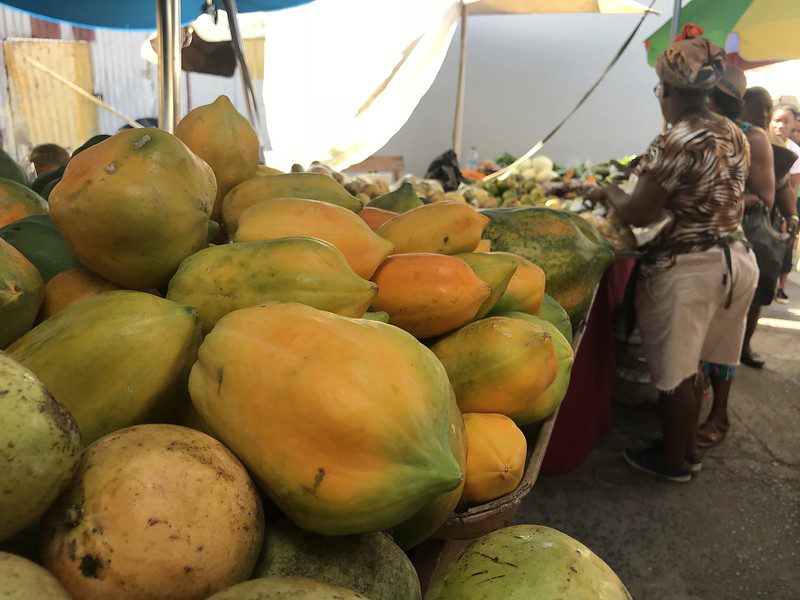 FAQs about Castries?
What is Castries best known for?
As the capital of Saint Lucia, Castries is perhaps best known for being the trade and export center of the nation. However, it's also well-loved for its interesting culture and architecture, a notable mix of British and French influence.
Is Castries safe to visit?
Castries does suffer from crime - meaning that visitors are advised to be wary while traveling here, and not to stay out after dark unless they can help it.
What do people speak in Castries?
The people of Castries mainly speak English - it's the official language of Saint Lucia as a whole.
Do you know any fun facts about Castries? Share them in the comments below!
This page was last modified on July 28, 2023. Suggest an edit