16 Cracking Facts about Costa Rica
Ever visited Costa Rica before? It's home to bustling cities and lush tropical rainforests, stunning beaches, and a plethora of wildlife. It has a fantastic education system – and a great standard of living! Here are some fun facts about Costa Rica worth remembering.
1. What's the capital of Costa Rica?
The capital of Costa Rica is San Jose – it's the biggest city in the country, and it's been the capital city since at least 1823.
2. Rainforests galore!
Costa Rica's 9,730 square miles of rainforest are impressive. Towering Kapok trees (sometimes called Ceiba trees) thrive here – they can live for approximately 300 years and reach a height of 200 feet!
3. Costa Rica takes to space!
Costa Rica launched a satellite from a SpaceX rocket in 2018. Its main job is to monitor climate change and in particular, survey the stunning rainforest.
4. Where is Costa Rica?
Costa Rica is situated in Central America. It borders Nicaragua and Panama with the Pacific Ocean to the west, and the Caribbean Sea to the east.
5. Christopher Columbus named Costa Rica!
Under the patronage of Spain, legendary explorer Christopher Columbus set sail for the Americas in 1492, arriving first at the Bahamas. He discovered Costa Rica in 1502.
6. What does 'Costa Rica' actually mean?
Costa Rica translates to mean 'Rich Coast'. Christopher Columbus chose the name as he believed the land to be fertile and rich in minerals!
7. What's the main religion in Costa Rica?
The religious population of Costa Rica is overwhelmingly Christian – the vast majority are Catholic, while many are Evangelical, and 1.3% are Jehovah's Witnesses.
8. It's a well-read nation!
Costa Rica has a fantastic record for literacy, achieving 97.9% nationwide! This is the highest rank of all Latin American countries. Education is both free and compulsory for all children in Costa Rica – which is likely to contribute!
9. Education is a massive deal here!
There are five public universities in Costa Rica and 22 private universities – adding to the nation's fantastic education prowess.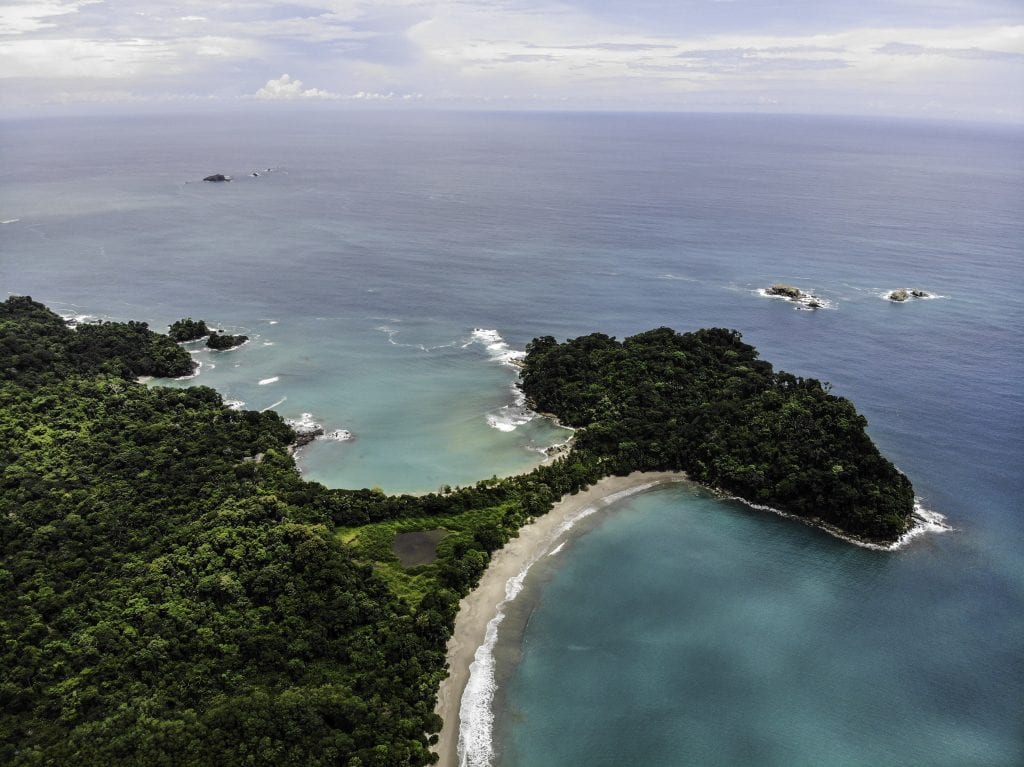 10. It's highly volcanic land!
Costa Rica is home to at least 61 volcanoes! They are considered dormant or extinct – so there's no need to worry about coming across an eruption. The last time an erupting volcano proved fatal in Costa Rica was back in 2000.
11. What do people speak in Costa Rica?
Most people in Costa Rica speak Spanish, although it's likely you'll find some people who speak English, too – it's the country's second language!
12. Costa Rica has a varied industry scene.
The main industry of Costa Rica is tourism – together with commerce, it accounts for 68% of the country's total GDP.
However, Costa Rica is also very big on coffee! Exports of coffee from Costa Rica have been calculated to make $370 million dollars annually.
Outside of the coffee trade, Costa Rica widely exports textiles, electrical components, bananas, and sugar!
13. GOOOOOOALLLL!
Costa Rica's national soccer team is the most successful of all those based in Latin America. The squad has qualified to play in the FIFA world cup in 1990, 2002, 2006, 2014, and 2022.
14. Forward-thinking Costa Rica!
Costa Rica was the first Latin American country to ban hunting as a sport in 2012.
FAQs about Costa Rica
What is the population of Costa Rica?
The population of Costa Rica in 2020 was recorded as 5.09 million.
Is Costa Rica friendly for tourists?
Yes! Costa Rica is extremely tourist-friendly, and a highly popular vacation destination.
Do you know any fun facts about Costa Rica?  Share them in the comments below!
Sources:
https://www.visitcostarica.com/
https://www.lonelyplanet.com/costa-rica
This page was last modified on July 27, 2023. Suggest an edit