Is there anything quite like a luxury cruise to take you away from the stuffiness of the office for a while? Cruises make up some of the most popular holidays on the planet. It's not hard to understand why. How else are you going to be able to take on a world tour at such a value price? The best cruises have incredible entertainment and spectacular, spacious cabins on board, too.
But before you book that next trip – how about taking a look at a few interesting facts about cruise ships? Here's some to get you started.
There's a cruise ship out there which you can live on! The boat in question is called The World, and it spends its entire time sailing around the globe. It's a fantastic way to explore the planet! However, you're going to need around £1 million at least to invest in a cabin. There are just over 160 homes on board, too. It's an exclusive club of sorts!
In some cases, it may actually be cheaper for US retirees to spend their non-working years on board a cruise than to live on the mainland. Worth looking into your options if you're American, then!
There's a cruise ship which trumps all others when it comes to sheer size alone. The Harmony of The Seas is thought to be the biggest cruise ship of all time, at around 1,188 feet long. Interestingly enough, it is Royal Caribbean Cruises which continues to break its own records for biggest cruises sailing around the oceans.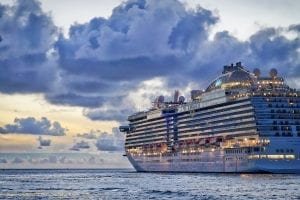 It wasn't until 2007 that a cruise line welcomed its first female captain. Sweden led the way with Karin Stahre-Janson, captaining for Royal Caribbean.
Royal Caribbean is arguably the market leader not only for big cruise liners, but for cruises in general. They are said to make up at least 50% of the 'big 30' cruises on the planet right now.
Cruise ships need to prepare for every eventuality. That's why, believe it or not, there are morgues on just about every ship operating across the seas right now. Miniature morgues exist to help on-board specialists support three people at a time – though that's not to say that cruise liners are particularly deadly places to be!
Carnival is a cruise ship brand which has been around since the 1970s. While they have become a big name since this time, they actually started with a used ship and barely any fuel. They took the time to grow over the decades to welcome millions of people on board their huge fleets!
There's a cruise ships which goes crazy for eggs unlike any other. In particular, the Royal Princess is a ship which is thought to consume around 250,000 eggs every week. That's a lot of omelettes!
It's not always possible to book a cabin with a balcony that overlooks the sea. In which case, you may actually find that there are some cruises which offer virtual balcony experiences! Royal Caribbean introduced real-time balcony transmissions into non-balcony cabins to make sure everyone got a taste of the sea.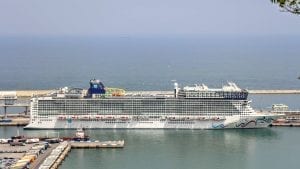 Cruise ships likely travel further than you imagine. In fact, it's likely that the average cruise ship will sail over 84,000 miles a year – a truly remarkable amount of fuel and horsepower!
Ever looked carefully at the funnels on a cruise ship? It's likely that at least one of them is fake. The days of cruises kicking out pillars of smoke are behind us, largely – however, only one or two funnels are only ever needed for modern cruises. Therefore, it's not unheard of for cruises to have a couple of additional funnels which don't actually do anything – for design and symmetry purposes alone!
While many believe the Titanic to have been a colossal cruise ship – and it was, for its day – it's dwarfed by modern standards. In fact, some Royal Caribbean ships accommodate double the amount of people that boarded the Titanic.
Where do crew members sleep on a cruise? They tend to head down to the bottom of the ship. This is what's called B deck – where there are communal dorms and private areas for crew to sleep, eat and relax when they are off-duty.
Do you have any interesting or fun facts about cruise ships that we've missed?  Share them here in the comments section below!