31 Charming Facts about Cumberland
Cumberland is a name which stirs up plenty of emotions. For most of us, it's hunger! That's because many of us probably associate the name with a famous, curled sausage recipe. However, there is more to the county than just pork products alone! In fact, this 'ancient region' is actually remembered by many for plenty of different reasons and merits.
Did you know that Cumberland is regarded by many as the capital of the British pencil? It's a county that's now technically part of Cumbria, too, which means that it plays host to the extensive and stunning Lake District. In fact, if the county is known for anything outside of sausages and pencils, it's likely to be well regarded for its amazing waterways. While Cumberland is no longer a county in any technical sense, many people still view it as a historic region. It's of particular interest to people who study ancient Scottish and English relations, as it played a big part in the countries finally agreeing to work with each other.
Therefore, next time you tuck into a Cumberland spiral, be sure to remember where it came from! Did you know, however, that the recipe actually has roots on the continent? Here are some fascinating facts about Cumberland well worth remembering.
Cumberland took its name from the old Britannia word 'kombroges' which meant 'compatriots'.
Cumberland is a 'historic county' located in northwest England, bordered by Scotland, Lancashire, Yorkshire, and Westmoreland. It is now part of Cumbria.
Cumberland was one of four counties which, in 1974, for administrative purposes were joined to form Cumbria.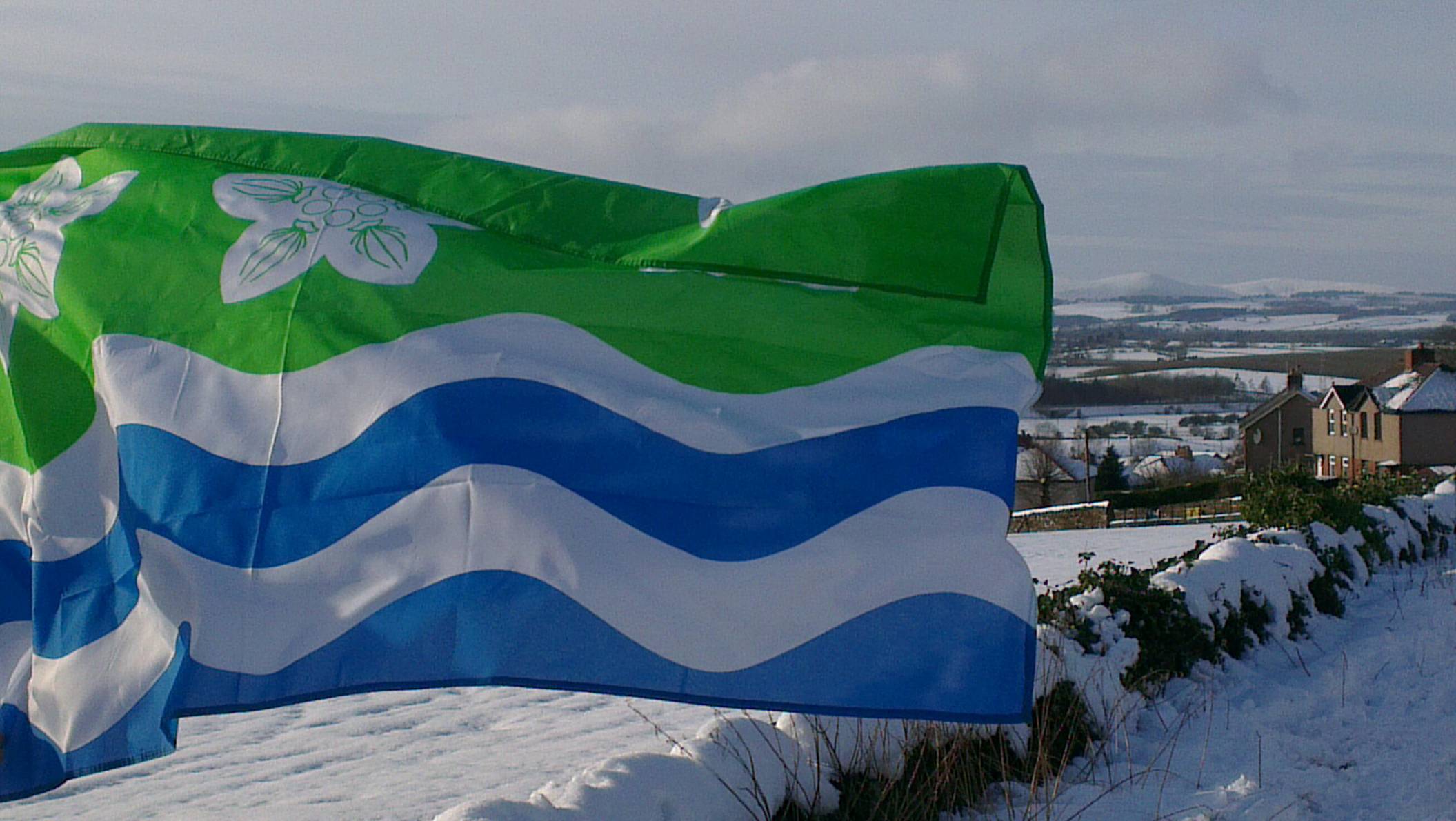 Westmoreland was also completely swallowed, and the two other counties affected were Lancashire and Yorkshire. Small areas of those were adopted to complete the newly formed Cumbria.
The flag of Cumberland is green, white, and blue. It depicts references to important rivers, sea, and lakes, as well as the white flowers of the 'grass of Parnassus' in the marshes.
The flag was officially registered in 2012.
The 'Coat of Arms' of Cumberland bears the image of a 'Bull and Roebuck' either side of the flag.
'Perfero' is written at the bottom of the Coat of Arms. It loosely means 'I carry through'.
Hadrian's Wall was built by the Romans as a defense between Scotland and the North of England. Construction began in AD 122. It's a huge tourist attraction!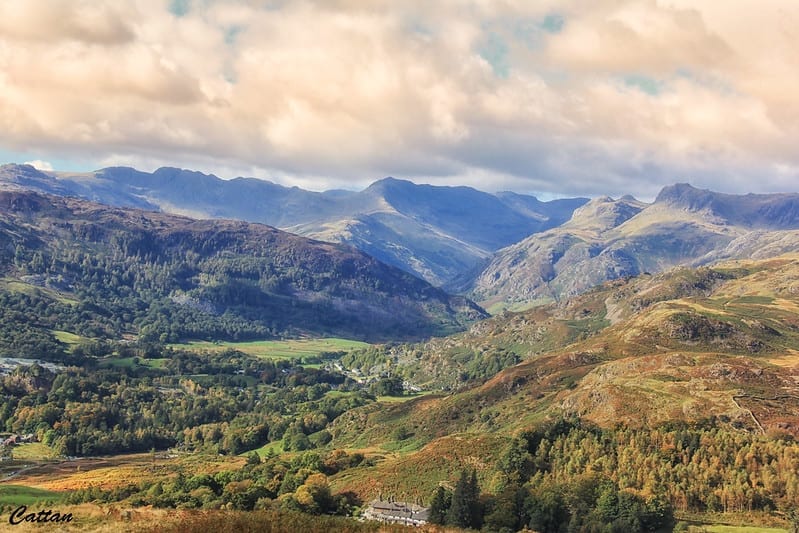 Author Beatrix Potter wrote her children's books about animals and the countryside from her 'Hill Top' cottage by Lake Windermere, in the Lake District, Cumberland.
The highest natural point in England is to be found in Cumberland. Scafell Pike, which has a height of 3,210 feet, (978 meters), was formed as one of the Cumbrian mountains which surround the Lake District.
Records show that 'Cumbraland' was invaded by King Edmund I and handed over to King Malcolm I of Scotland. This was said to be part of a bargain for Edmund to secure military support.
In 1092, King William II captured Carlisle from Scottish control and ordered the construction of Carlisle Castle. By 1177, the English County of Cumberland was established around it.
Situated at the border between Scotland and England, Cumberland suffered many bloody battles during the Middle Ages – until 1603, when a Union was formed between the English and Scottish royalty.
Nestle, famous most of all for chocolate, has a factory on the outskirts of Carlisle.
The Lake District National Park, technically based in Cumberland, was founded in 1951.
Calder Hall, Cumberland, is home to the National Nuclear Laboratory. Fittingly, the nuclear site of Sellafield is also close by.
In 1957, a fire occurred at Sellafield, causing great concern about security and controversy about the nuclear activities there.
Though 95% of the leaked material was said to have been recovered, milk from all the nearby dairies was destroyed.
Sir William Henry Bragg was born in Wigton, Cumberland on July 2nd, 1862. He and his son Lawrence Bragg shared the Nobel Peace Prize in 1915. They had worked together to analyze the structure of crystals by using x-rays.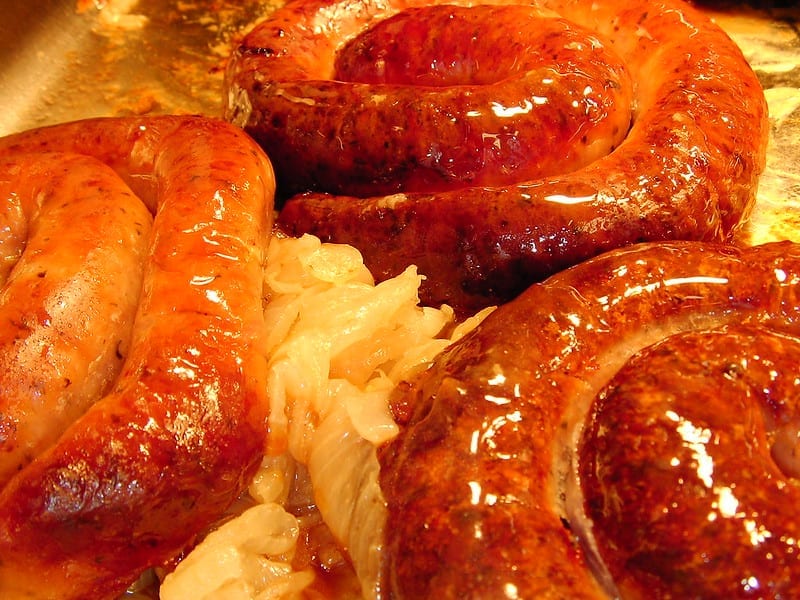 A Father and son sharing the prize was unheard of – and this, as well as their amazing discovery, helped to cement them in history.
In the 1500s, German citizens came to work in Cumberland as miners. It is thought they brought with them a recipe for sausages which are still enjoyed today!
The legendary 'Cumberland Sausages' are up to 20 inches long and formed into a swirl or semi-circle. Traditionally containing 80% pork, the sausages have little filler (usually no more than 10% rusk or breadcrumbs) and are seasoned with spices.
The Grass of Parnassus is the official flower of the county. This was chosen by Plantlife, a conservation group.
The Cumberland Pencil Company was founded in 1916. Graphite had been discovered in the area following floods – the 'Pencil Museum', too, is housed at the original site of the Company.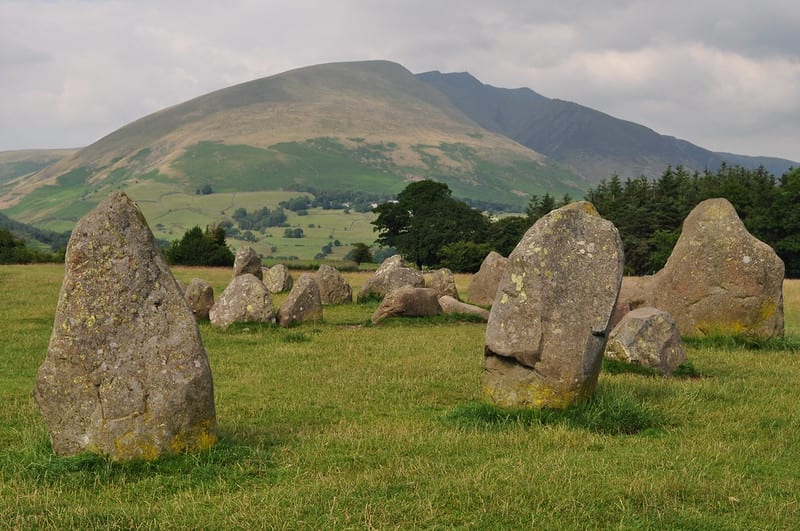 Amongst the displays at the Museum are pencils given to airmen in World War Two. Carefully concealed in the pencils were maps and compasses, should they be needed in an emergency!
While Cumberland as a county may no longer be with us, it of course lives on in the name of its famous sausages, as well as its Cricket Club.
Cumberland was very nearly reinstated as a county. It was suggested by the Local Government Commission in 1994 that it could become 'ceremonial' as a county area.
However, these ideas never came to pass. They simply didn't receive enough support – a shame!
Do you have any interesting or fun facts about Cumberland that we've missed? Share them here in the comments section below!
This page was last modified on December 17, 2020. Suggest an edit