14 Charming Facts about Cumberland
The picturesque county of Cumberland is situated in the northwest of England. It is bordered to the north by Scotland, to the east by Northumberland and Durham, and to the southwest by Lancashire. Here's some fun facts about Cumberland that may just fascinate you!
1. It's a combination of territories.
In 1974, Cumberland was combined with parts of Yorkshire, Westmorland, and Lancashire to form the more recently named Cumbria. It has an area of 2,613 square miles – and retains many of the named and visual features of Cumberland.
2. It's home to the fabulous Lake District.
Becoming a National Park in 1951, the Lake District is a major tourist attraction. It has an area of 884.9 square miles. Much of it was once part of Cumberland – but that only had a total area of 652 square miles!
3. Sailing far and wide!
Lake Windermere, technically part of the historic county of Cumberland, is the largest natural lake in the UK. It reaches a whole mile wide, is 10.5 miles long and 220 feet deep.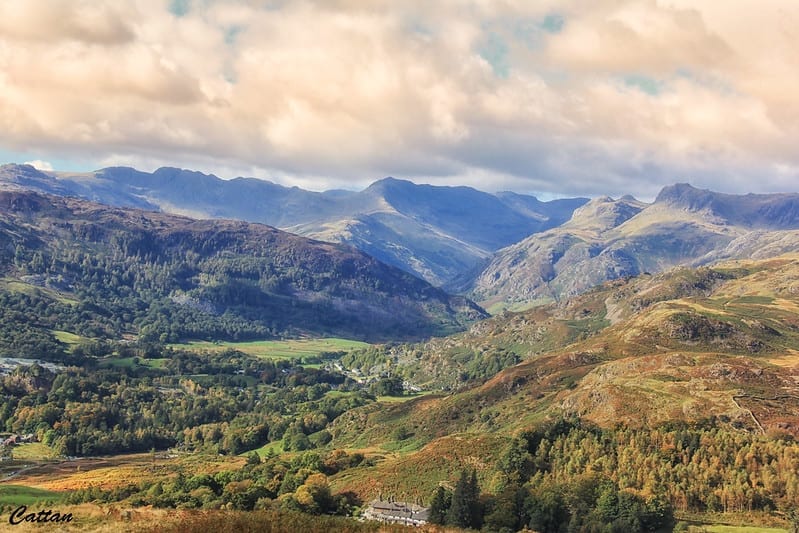 4. What was the capital of Cumberland?
The main city of Cumberland was Carlisle – but upon the re-establishment of counties in 1974, the city transferred over to Cumbria.
5. Hidden wealth, indeed!
Cumberland was once the richest Archdeaconry in the country despite much of it being covered in woodland! Its once hidden wealth lay in coal which was mined there from the 17th century.
6. World famous sausages!
Cumberland sausages are a world famous savory favorite. Ingredients of this famed treat include minced pork, thyme, sage, cayenne pepper, nutmeg, and rusk – which acts as a binder. Only sausages made in Cumberland – and following the traditional recipe –  should be marketed as such. Some people do attempt making them at home, though!
7. Pssst… they might not be of English origin.
The sausages are, believe it or not, said to have been first made and cooked by visiting German workers in the 16th century. The taste has clearly lived on!
8. Coastal giants!
The biggest coastal town of Cumberland is Whitehaven. The pretty, natural port here led to the development of the area in the 17th century – when the harbor began the lucrative business of exporting coal. As wealth grew, so did the seaside town!
9. An impressive boundary line!
Hadrian's Wall is a historic sight that famously runs along ancient Cumberland. Did you know, however, that it was initially built to help defend the English against the Scottish? It was first built in AD 122, and it's still standing!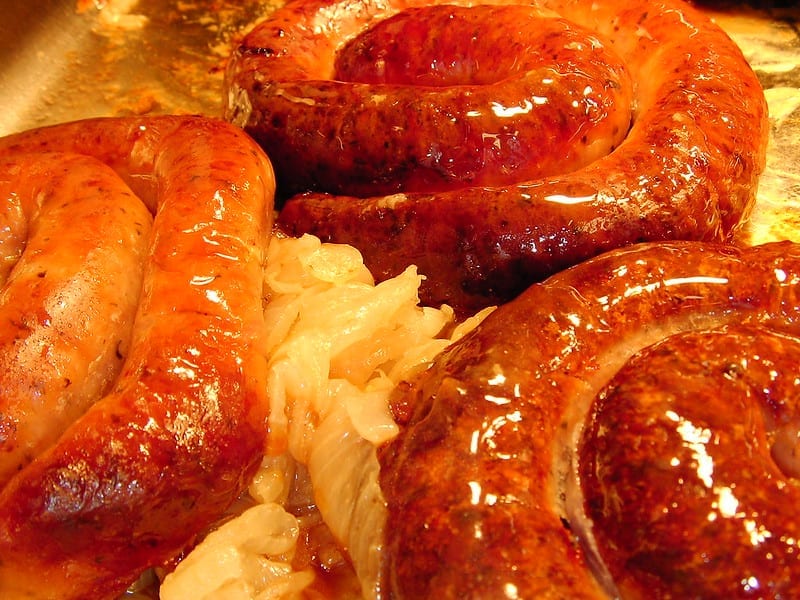 10. Grab your mountaineering gear!
England's highest natural peak – Scafell Pike – can be found up in historic Cumberland. It's around 978 meters tall, which is equivalent to around 3,210 feet. It's part of the stunning Lake District.
11. Fission and flavors!
Cumberland is famous for both chocolate and nuclear research, oddly enough! It's home to the Nestle Factory in Carlisle, as well as the National Nuclear Laboratory, backed up by Sellafield Station.
12. Set sail!
The HMS Cumberland was a famous Navy Frigate that initially set sail between 1986 and 2011. Sadly, it's no longer an active vessel – but it's an important part of English naval history!
13. Ever grown these before?
Cumberland has its own official flower – the Grass of Parnassus, no less!
14. Cumberland's status has been in and out of limbo.
Cumberland very nearly became a county again, 20 years after its status was taken away – in 1994. It could've become a ceremonial state – but not enough people backed the motion to herald it as such!
However, plans to re-establish Cumberland as a district succeeded in recent times – it's back on the map as of April 2023!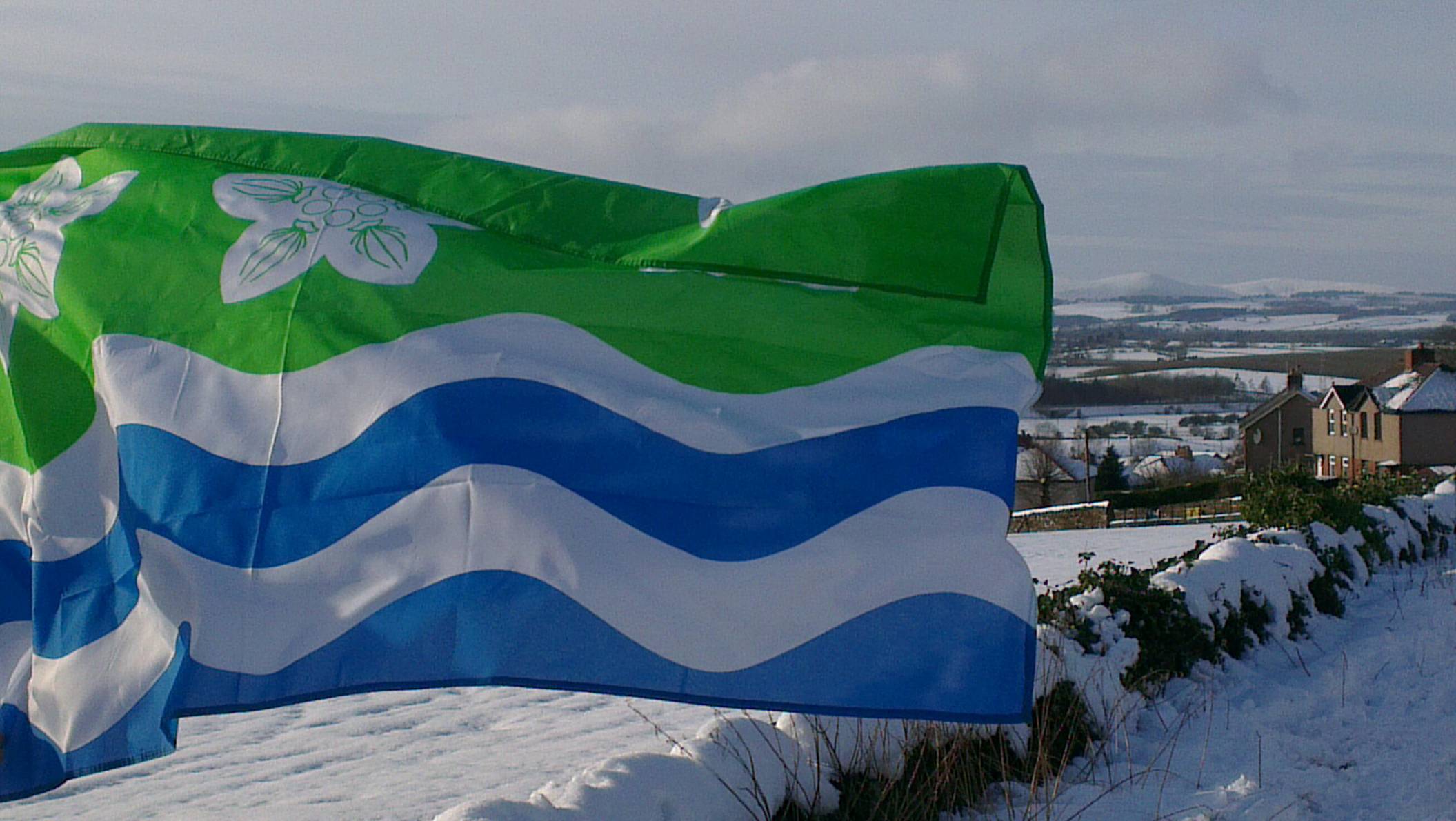 FAQs about Cumberland
Is Cumbria the same as Cumberland?
Cumbria eventually replaced Cumberland as an administrative county, though Cumberland was to be re-established alongside as its own area in spring 2023.
Did Carlisle used to be part of Scotland?
Carlisle was technically Scottish territory all the way back in the Norman Conquests - though William Rufus and his men eventually reclaimed the territory for England in 1092.
What is Cumberland known for?
Cumberland is perhaps best known for its stunning waters, its astonishing peaks, and - you guessed it - its tasty sausages!
Do you have any facts about Cumberland? Please share them in the comments below!
15Sources: