10 Cool Facts about Cumbria
Cumbria's national parkland, breathtaking views, and sensational sausages certainly put this English county on the map. But there's so much more to it than just pork! Here are some fun facts about Cumbria to help you prepare for your next visit!
1. Where is Cumbria?
Cumbria is a country in the north-western part of England. In fact, it is England's most north-western county! You'll find it right at the top, just below Scotland. It is also bordered by Northumberland, County Durham, North Yorkshire, and Lancashire.
2. It's one of England's biggest counties.
Cumbria covers an area of 6,767 km2 or around 2,612 square miles. This makes it one of the largest counties in all of England!
3. How many people live in Cumbria?
As of 2019, 498,083 people were living in Cumbria. And, as you can imagine, people
who live in Cumbria are known as Cumbrians!
4. Carlisle is pretty unique.
Carlisle is the biggest town in Cumbria. In fact, it isn't a town at all – it's the county's only city! Other famous cities in Cumbria include Wigton, Penrith, Cockermouth, and Millom.
5. Take me to the lakes where all the poets went to die…
Any Taylor Swift fans out there? You might have heard of her beautiful song "The Lakes," but did you know it has a strong connection to Cumbria? It is believed that the song is about the Lake District!
6. The most visited national park
Speaking of the Lake District, did you know that it is the most visited national park in all of the UK? It gets more than 15.8 million visitors every year – and can you blame them, honestly?
7. A natural source of inspiration!
Taylor Swift is not the only person to have been inspired by the Lake District! In fact, writers such as Samuel Taylor Coleridge, William Wordsworth, and Beatrix Potter all drew inspiration from the stunning, natural area!
8. All aboard!
If you've ever been interested in riding on a steamboat, then you'll be glad to know there's plenty of opportunity to make like Steamboat Willie and take a ride on your very own steam vessels. You can ride on the Ullswater Steamers to enjoy magnificent views of what Cumbria has to offer!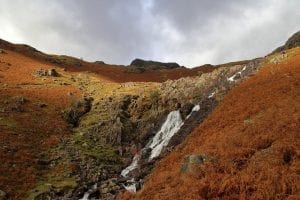 9. It's the home of Peter Rabbit.
If you or anyone you know is a fan of Peter Rabbit, then you might want to head straight to Cumbria! Beatrix Potter was not only inspired by the area but also lived in a stunning home in the Lake District – and her home is now open to the public to visit. However, you might want to book in advance to make sure you can get in!
10. Cumbrian wildlife is fascinating.
Given the area's stunning natural beauty, it should come as no surprise that Cumbria is home to some of the UK's most wonderful and rarest animals! Some of the most fascinating animals you may see in Cumbria include red deer, barn owls, natterjack toads, peregrine falcons, ospreys, and the almost-fabled British red squirrel!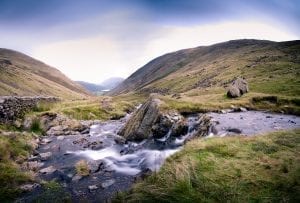 FAQs about Cumbria
What is Cumbria most famous for?
Although Cumbria is known for many things - especially its stunning Lake District - it is famous for its timeless influence on famous artists and creatives across paintings, literature, music, and more. Some of the UK's most famous writers have credited the area with being an inspiration for them!
Is Cumbria in Scotland?
Based on current administrative county borders, Cumbria is technically a part of England. However, it recently came under some interesting administrative changes - as of April 2023, it fell under the jurisdiction of Westmorland and Furness, and Cumberland.
Did Cumbria used to be a part of Scotland?
Some people do still confuse Cumbria for being a part of Scotland - as it used to be part of a completely different nation! The county only officially became part of England back in 1157, with the border having only been fixed in 1552. It's almost as far into England as you can get before heading up into Scottish territory, and it's directly opposite the Isle of Man.
Further reading:
https://factcity.com/tag/UK
https://www.visitcumbria.com/
https://www.cumbriatourism.org/
Do you know any fun facts about Cumbria? Share them in the comments below!
This page was last modified on July 26, 2023. Suggest an edit