16 Cool Facts about Cumbria
Want to learn more about England's third largest County? Cumbria is located in the northwest, with Scotland to the north, the Irish Sea lapping along its West Coast and with the Lake District at its heart, it's a feast for the eyes.  Here's some interesting facts about Cumbria that you might not have known…
The Lake District is the most visited National Park in the UK, attracting 16.4 million visitors a year.
Its reported they bring the area a massive £1.2 billion in revenue.
England's ten highest mountains rise over this beautiful corner of the country with its glistening lakes as their back drop.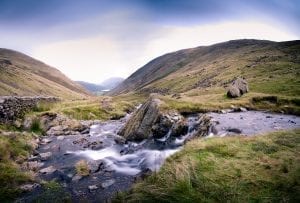 Generations of artists from Samuel Taylor Coleridge to Beatrix Potter have all drawn inspiration from these magnificent surroundings.
Cumbria still holds onto its agricultural roots with much of Cumbria given over to sheep and dairy farming.
It's not all countryside though – there are many beautiful villages to explore, such as the market town of Keswick in the heart of the lakes with its wide range of shops and restaurants.
People wanting move to this part of the world had better be prepared to dig deep as any property with views out over a Lake can increase its value by as much as £100,000 above any normal asking price.
In Cumbria, you can still experience a ride on a few remaining steamboats.  These restored boats are part of the Windermere Steamboat Museum collection and have now been converted to diesel.
The Lakeside and Haverthwaite Railway is the heritage steam railway that runs from Haverthwaite via Newby Bridge to Lakeside at the Southern end of Windermere, with plenty of picturesque scenes to be enjoyed throughout the journey.
Beatrix Potter lived in the Lake District. Inspired by much of the wildlife, Beatrix Potter's most famous character was Peter Rabbit. It was only after she received the profits from these books that she was able to buy her hilltop house in the Lake District.
The house is now open to the public. On her wish, the interior has been left as if she had just popped out for some milk. A fire burning, cups and saucers on the table, ready for any visitor!
Cumbria is home to some of the rarest wildlife in Britain, and includes the Red Deer, Peregrine Falcons, Barn Owls, Natterjack Toads and Ospreys. Also native to the woodland areas of the Lake District is the beloved British Red Squirrel.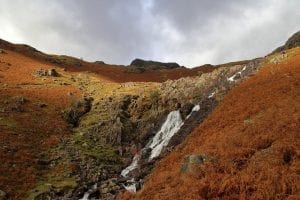 Cumbria is home to six times more sheep than people! In fact, a staggering three million sheep graze the fields here.
After tourism, agriculture is the region's largest source of income and Herdwick sheep are a huge part of this.
Built in the 2nd Century under the reign of Emperor Hadrian, Hardknott is the best preserved Roman Fort in the UK and is one of Cumbria's best tourist sights.
The Lake District has sixteen lakes, with the most famous and largest being Windermere. Only one of the lakes is officially a lake by name, Bassenthwaite Lake. All the others are meres and waters with meres being the least common and waters being the most common.
Do you know any interesting or fun facts about Cumbria that we've not mentioned?  Share them here in the comments section below!
This page was last modified on October 15, 2020. Suggest an edit