27 Delightful Facts about Dallas
Dallas is located in north central Texas, 35 miles east of Fort Worth, 245 miles northwest of Houston, and 300 miles north of the Gulf of Mexico.
Its the third-largest city in Texas and the ninth-largest city in the US with a rich history and some great attractions. If you're thinking of visiting this city or just want to learn a bit more, then "travel" through these fun facts about Dallas:
1. Where is Dallas?
Dallas is a modern city in Texas with a population of 1.331 million (2019).
2. What do Dallas professionals earn?
According to a 2018 survey, the average yearly wage here is ¢52,210.
3. It's been settled in for a long time.
In 1841 John Neely Bryan, a lawyer, and trader from Tennessee built the first cabin (now restored) in the Three Forks area on the riverbank of Trinity River.
The other settlers moved into the region, and a town site was laid out in 1844.
4. No one's too sure who the city was named after.
Most likely the town was named after early settler Joseph Dallas or after George Mifflin Dallas, vice president (1845–49) of the US.
5. The area grew rapidly.
By 1845, several other pioneers had set up home on the western riverbank, in the region known as the Republic of Texas.
6. The earliest settlers came from Europe.
The early settlers were Swiss and German immigrants and in the late 1850s French artists.
7. The railroads helped to grow the economy.
Its commercial growth was stimulated by the arrival of the railroads in the 1870s.
8. It became a town very quickly.
Dallas was officially incorporated as a town in 1860, with 2,000 residents and its first mayor, Samuel Pryor.
9. The city swallowed up other areas.
The communities of East Dallas and Oak Cliff were annexed in 1889 and 1903, greatly expanding the city's size.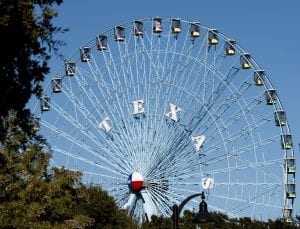 10. Before the war, it was a prosperous cotton-harvesting area.
The city's pre-Civil War prosperity had been dependent on agriculture, including grain and cotton.
11. However, oil and finance soon took over.
Post-Civil War the oil industry began to explore and exploit their finds, starting in 1931, with the help of bank loans.
12. Dallas played host to a huge tragedy.
On the November 22nd, 1963, Dallas and the world were stunned when, during a presidential motorcade parade, President JFK was assassinated close to the location where John Neely Bryan first settled the city.
13. The industry in Dallas expanded massively.
By 1900, Dallas was a major producer of wholesale alcoholic drinks, medicinal drugs, books, media products, and jewelry.
14. They even upped their technological game!
Dallas became the nation's third-largest technology center during the 1950s and 1960s.
It became known as Texas' Silicon Valley or the "Silicon Prairie," in the 1990s.
15. It's a sporting city.
Dallas is home to many famous professional sports clubs 'The Dallas Cowboys' (NFL); 'Dallas Stars' (NHL); 'Dallas Mavericks' (NBA); 'Dallas Wings' (WNBA); 'FC Dallas' (MLS), the 'Texas Rangers' (MLB), 'NASCAR' and Indy racing.
The area is also home to more than 200 golf courses.
16. There's a museum dedicated to JFK.
The Sixth Floor Museum at Dealey Plaza contains all the content surrounding the assassination of John F. Kennedy and is available at this museum housed in the former Texas Schools Book Depository. It opened in 1989.
17. There's an entire district dedicated to art.
The Dallas Arts District – The largest urban arts district in the United States, it covers 20 square blocks to the south-east of Uptown, with a rare concentration of cultural attractions.
18. The DMA is a huge highlight.
District Dallas Museum of Art (DMA) sends you on an international journey through 5,000 years of history, from antiquity to contemporary art.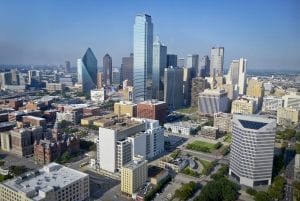 19. There's more than art museums here, mind.
Visit the Perot Museum of Nature and Science – You can experience an earthquake, make music in a sound studio, build your robot, smell the beeswax of the Blackland Prairie, compete against world-class athletes, and take a whirlwind trip around Dallas in miniature. Having fun already?
20. Parks here are magnificent, too.
Klyde Warren Park opened in 2012 and is named after the son of billionaire Kelcy Warren who donated $10 million for its development.
Dallas Arboretum & Botanical Garden is only 15 minutes from Downtown Dallas, and houses 19 named gardens.
21. Ever seen The Ball up close?
The 171-meter Reunion Tower, also known as "The Ball" is crowned with an openwork geodesic dome illuminated at night by 259 LEDs.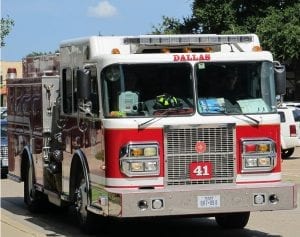 22. Stadium tours are fantastic.
You don't need game tickets to see the AT&T Stadium (the home of the Dallas Cowboys) up close, as there's a menu of tours, from self-guided visits to a special VIP Guided Tour with extra tour stop and field access, all with an expert guide.
23. Art is widely celebrated here.
Raymond Nasher (1921-2007), the developer behind the North Park Center mall, was a ravenous art collector, and together with his wife Patsy assembled an amazing sculpture collection.
24. Dallas pays plenty of tributes to JFK.
Conceived to represent the "freedom of John F. Kennedy's spirit", the John F Kennedy Memorial Plaza comprises a square room without a roof, with concrete walls 15 x 15 meters long and 9 meters high.
25. Spanish art is massive here.
Meadows Museum is home to one of the largest assemblages of Spanish art outside of Spain.
26. Are you an animal lover?
Established in 1888, Dallas Zoo is the oldest and largest zoological park in Texas managed by the non-profit Dallas Zoological Society. It is home to over 2,000 animals representing 406 species.
27. Come take a dip!
The Dallas World Aquarium, first situated in an altered warehouse from 1924 has more than just fish. Mundo Maya keeps ocelots, American flamingos, and a variety of colorful passerine birds and owls to go with its vibrant angelfish and axolotls.
FAQs about Dallas
What are some of the best outdoor attractions in Dallas?
Hugely popular outdoor days out here include walks around White Rock Lake, and down the Katy Trail.
How many cities called 'Dallas' are there?
Oddly, there are actually 14 Dallases in the US - the one in Texas just happens to be the best-known.
Do you know fun facts about Dallas?  Share them in the comments below!
This page was last modified on August 2, 2023. Suggest an edit