36 Interesting Facts about Dementia
Dementia is a condition which affects the brain, behaviour patterns, memories, and emotions. It is still a hotly researched syndrome, affecting millions of people worldwide, and without a clear cure. The condition is not always easy to spot, and its effects can be hugely emotionally distressing for both sufferers and their friends and family, as well as for carers close to them.
Studies suggest that dementia can occur through a number of different ways. However, research is persisting to find a cure for Alzheimer's Disease, which is still thought to be the largest cause of the condition.
Dementia is not part and parcel of getting older. It is a condition which requires greater awareness than ever – and important work by charities such as Alzheimer's Research UK is helping people across the country and beyond to learn more about how it affects people.
In this fact file, we will be taking a look at a few facts and statistics regarding dementia, as well as dispelling myths about the condition.
More information on dementia is available at Alzint.org, the official website of Alzheimer's Disease International, and DementiaUK.org, the leading UK charity raising money and awareness.
Not all people will suffer with dementia. It's commonly misconceived that some problems associated with the condition are 'just a part of aging'.
Dementia can affect both genders, people of all ages, and there are no ethnic correlations.
Dementia can occur in different forms and types. Many believe it to largely revolve around Alzheimer's Disease. This is a common cause of dementia, not a type outright.
Common forms of dementia may include frontotemporal dementia, lew body disease, and vascular dementia.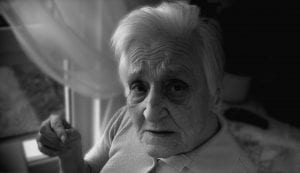 Dementia symptoms can include memory loss but may also be evident through personality change.
Different types of dementia can be diagnosed depending on the effect the condition has on the brain.
Dementia is actually a syndrome. It largely affects the ability to think and to do everyday tasks. However, it doesn't always impact the ability to show strong emotions.
It is thought that someone is diagnosed with dementia every three seconds.
Alzheimer's Disease is thought to apply to up to 70% of all cases of dementia, globally.
This equates to new cases every year, across the globe, to topple around ten million.
It's thought that, by 2050, more than 152 million worldwide will be suffering with dementia.
Dementia is difficult to fight, even in healthcare settings. It is thought that the cost of fighting dementia globally is more than $800 billion.
Optimum dementia care is based around diagnosis as early as possible. This means that potential carers can plan ahead and can prepare themselves to support their loved ones as conditions persist.
Dementia does not just affect elderly people. 10% of people affected by the condition are younger than 65 years old.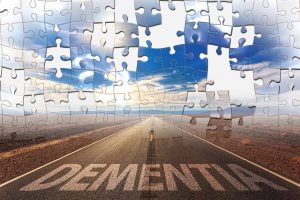 A condition called young onset dementia can affect thousands of people, and as it is often so rare, it can be very difficult to properly diagnose.
Dementia is still a fairly unknown entity. The condition is still being researched and analysed, and as such, we do not yet know what the best treatment is for the syndrome.
Dementia is, sadly, irreversible at this time. It is one of the many reasons why research into the condition is ongoing.
There are said to be three main stages of progression to dementia in sufferers.
The first stage of dementia can be spotted through mild memory problems and mood swings.
The moderate dementia stage occurs when a sufferer has problems with general cognitive processes, and when they are considered at risk to themselves.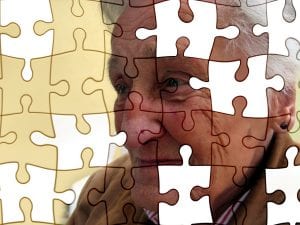 People suffering with advanced dementia may need full assistance with personal care and may not be able to move on their own.
There are more than 50 million people currently living with dementia worldwide.
There are many ways through which symptoms of dementia can be alleviated. Sounds and pictures can bring back pleasant emotions and memories, for example.
However, sensory stimulation may not work with all sufferers. However, it is seen as a first step to helping support people in need of care.
It is thought that, by 2050, around 71% of people with dementia will be living in countries or situations with middle to low incomes.
It is estimated that dementia via Alzheimer's Disease can affect twice as many women as men. This is according to statistics compiled in the US.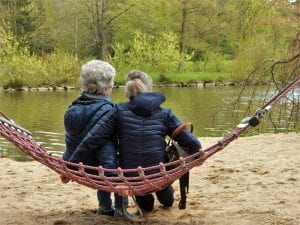 Shockingly, up to 62% of people working in healthcare believe that dementia is just a part of getting old.
Research is ongoing into the development of a vaccine to help prevent Alzheimer's Disease.
There are many triggers for Alzheimer's Disease. One may be heart disease – as it is thought that heart-related triggers and conditions may be linked to AD.
It is also thought that it is possible to lower your risk of developing AD by continuing to learn. Keeping your brain 'active' through socialising and learning new things, especially as you get older, may prevent you from developing the condition.
AD is a common cause of mortality for older people in America. It is thought to be the cause of death for a third of elderly citizens.
It is also thought that it is one of few major causes of death in the US without a known cure.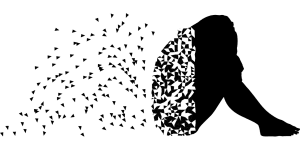 Carers for dementia sufferers can often experience strains of their own. Around half of carers will experience health problems in the role, however, many find it very rewarding.
Based on the cost of fighting dementia worldwide, it would currently be the 18th largest economy if ranked as a country.
However, there is some good news. It is thought that dementia incidents are actually decreasing across North America and Europe, by 15% every ten years.
Some studies suggest that smoking reduction, interestingly, may be helping to lower dementia rates.
Do you have any interesting or fun facts about Dementia that we've missed? Share them here in the comments section below!
This page was last modified on December 18, 2020. Suggest an edit