34 Fun Facts about Donald Duck
We're all familiar with the character of Donald Duck, Disney's Duck with just a sailor's hat and shirt with a red bow. No pants, no shoes! Hilarious! This fact file will probably take you back to your childhood and your old Donald Duck's comics in the attic. If not, maybe you'll recall his cartoons and his mishaps.
It was this imperfect nature that has endeared him to people worldwide. Will his roots be forgotten over time? Never! To help you remember and find your inner child, we've prepared these fun facts about Donald Duck – one of the most popular Disney characters!
The concept for the character of Donald Duck was created by Walt Disney, after hearing Clarence Nash (a voice actor) recite songs in what he called his "duck voice". His "duck voice" carried angry and flustered tones which caught Disney's attention.
Walt Disney is said to have decided on Donald's name after cricketer Donald Bradman was out for a duck against New York West Indians in 1932.
Disney had been considering creating a character that was more negative than Mickey Mouse.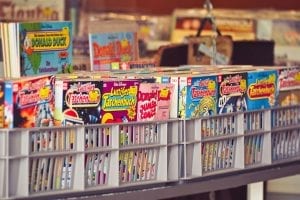 Donald Duck's character was a fiery-tempered duck with a good heart. Although he tries to make good choices he often ends up in a pickle, but he never lets it get him down and he strives to be as good as Mickey Mouse.
In the beginning, Donald had a different look. He had a long beak, and his hands were more like feathers. Disney changed this and Donald then became how most of us know him now.
He is a complex character who always stands up to a fight but is always kept calm by his beloved Daisy Duck, who joined him on screen in the late thirties.
Before Daisy Duck became Donald Duck's love interest, he had a crush on another girl named Donna, who did not feel the same way about him.
Donald Duck's name in Finnish is Aku Ankka.
Donald Duck first appeared as a drawing in a May 1934 issue of Good Housekeeping magazine promoting the film The Wise Little Hen.
Donald Duck appeared for the first time on the big screen on the 9th of June, 1934, co-starring in the Disney Silly Symphonies' short The Wise Little Hen.
June 9th is marked as the Donald Duck Day, celebrating his debut onscreen but Donald didn't get his first starring role until the 1937 short, Don Donald. The eight-minute cartoon follows Donald's adventures in Mexico, centring on his attempts to win over his lady love, Donna Duck.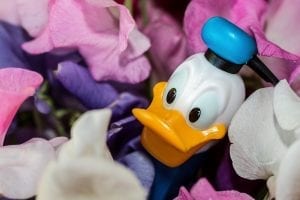 In 1944 his character also appeared as one of the main characters of "Three Caballeros", alongside José Carioca and Panchito Pistoles.
This was his first feature in a live-action, where he travelled South America with his two amigos.
This was also Disney's first attempt at live-action and as a result, was nominated for two academy awards.
The renowned early illustrators of Donald Duck were Al Taliaferro, Carl Barks, and Don Rosa.
Apart from nephews Huey, Dewey, and Louie, Donald had a twin sister — known as Thelma, Della, or Dumbella in various incarnations. She went on to become an astronaut.
Huey, Dewey, and Louie often had to hear how good Donald was. This arrogance often led to hilarious moments and in the end, it would turn out that his nephews ​​weren't any better than their Uncle Donald.
Donald Duck is partially color-blind.
Directed by Jack Kinney, Der Fuehrer's Face won an Oscar in the best short cartoon category in 1943. It focuses on Donald Duck having a nightmare about living and working in Nazi Germany.
The anti-Nazi cartoon begins with music from Wagner's comic opera Die Meistersinger von Nurnberg and also features Groucho Marx's singing.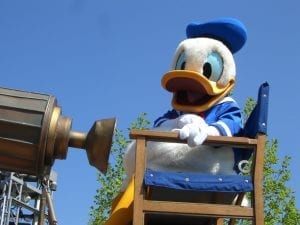 Yes, our great friend helped with the presentation of the Oscars in 1958. He appeared behind a huge screen and did a great job.
Donald Duck, who usually wears a sailor shirt, cap, and a red or black bow tie, but no trousers, is the only popular film and a TV cartoon character to appear as a mascot for the sports team of a major American university, namely, the Oregon Ducks at the University of Oregon.
Never in the long history of this temperamental duck has he ever worn a pair of trousers. However, it is remarkable that he still manages to wear a swimsuit when he goes swimming… Amazing, right?
The special microphone, called the Neumann TLM-170, has been used to record Donald's voice, due to the crazy high pitched sounds he makes.
Donald Duck's voice was performed by Clarence Nash from 1934 until 1983.
After 1983 Tony Anselmo was the Donald Duck's voice, having learnt the tricks of the trade from his predecessor.
Donald Duck is the only known major Disney character, who has a known middle name. Fun Fact: His middle name is Fauntleroy.
Donald Duck's license plate number is 313, demonstrating how unlucky he is.
The license plate on his car also refers to his birthday, the 13th of March.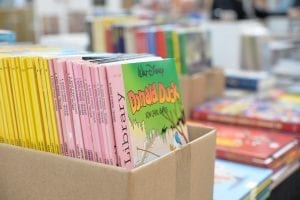 The twin chipmunks Chip and Dale are his greatest enemies. The two creatures that appear to be very sweet sometimes make Donald's life extremely hard. They often manage to outsmart Donald, but sometimes Donald pranks them back.
Donald has gone on to star in seven feature films — which is more than any of his Disney counterparts.
He is six years younger than Mickey Mouse.
Donald received his star on the Hollywood Walk of Fame in 2004. A wonderful gesture in the same year of his 70th birthday.
After all these years, Donald Duck remains incredibly popular. To this day the comics and cartoons are still great entertainment for all ages.
Do you have any interesting or fun facts about Donald Duck that we've missed? Share them here in the comments section below!
This page was last modified on December 17, 2020. Suggest an edit