14 Delightful Facts about Dublin, Ireland
Being the capital of Ireland, Dublin is one of the most interesting cities in the world. With its rich culture and long history, it is an exciting city to visit or even learn about. On that note, here are 14 fun facts about Dublin, Ireland.
In all of Europe, Dublin is the city with the youngest population, as approximately 50% of the population is less than 25 years of age.
 Natives of Dublin (also known as Dubliners) speak "Dublinese". This is a mix of Dublin slang and curse words. For example, a phrase such as "I'm out drinking" translates to "I'm on the lash" in "Dublinese".
Dublin is an Old Irish Gaelic phrase which translates to "Black Pool".
Some of the famous personalities of Dublin include George Bernard Shaw (a Nobel Prize laureate) and James Joyce (a writer and poet).
The city of Dublin covers an area of 44.5 square miles. 5°C is the average temperature in January while 17°C is the average in the Summer.
The O'Connell bridge of Dublin is believed to be the only bridge in Europe that is as wide as it is long. Built in 1863, the concrete bridge was built over a wooden bridge (which could only carry one person and a donkey at a time).
There are 666 licensed pubs in the city of Dublin.
The "oldest pub in Ireland" title goes to a pub known as the Brazen Head.
More Guinness is drank in England than it is in Dublin.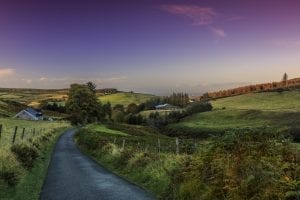 Ireland is home to many famous musicians. These include Thin Lizzy, U2, Sinead O'Connor and Dubliners. Numerous back catalogues of U2 was recorded in Dublin. Their first three albums were recorded in Windmill Lane Studios.
In the 9th century, Vikings founded and settled here. It was called the "Norse Kingdom of Dublin" then.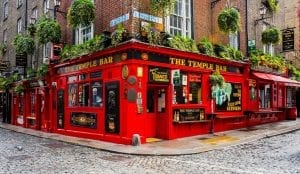 Oscar Wilde, Bram Stoker and Jonathan Swift are some of the famous graduates of Trinity College.
None of the mountains in Dublin is high enough to meet the criteria for claiming 'mountain status'. The tallest mountain in Dublin is known as Sugarloaf. However, it only measures 1389 feet above sea level.
Taxi drivers in Dublin earn approximately 4 times the average wage. To put this into perspective, taxi drivers earn more than 90% of their clients in Dublin.
Do you know any interesting or fun facts about Dublin that we've missed?  Share them with us in the comments section below!
This page was last modified on November 17, 2021. Suggest an edit