♫ 16 Exclusive Facts about Ed Sheeran ♫
Over the past decade, Ed Sheeran has become nothing short of a pop phenomenon – while he may be on a bit of a break at the time of writing, the record sales and accolades he has achieved over what has been a relatively short career so far are nothing short of incredible. What is it about his songs – and talent – that inspires so many people to add his work to their record collections?
Love or hate his music, Ed Sheeran is a name that's been hard to ignore over the past few years! In these interesting facts about Ed Sheeran, we're going to take a look at his meteoric rise to fame, as well as a few of the incredible records – non-musical ones! – that he's broken over the years.
Sheeran is the son of a jewellery designer and an art historian, and despite having been brought up in Suffolk, was actually born in Halifax in West Yorkshire.
Sheeran started getting into music from a young age, having recorded his first collection of songs before his 15th birthday. Before he turned 18, Sheeran had already performed on stage hundreds of times – meaning he was certainly ready for the stadium scene by the time his fame went transatlantic.
He released his first album, Plus (+) in 2011, scoring a UK number one and a top 5 smash in the US. It's one of the biggest-selling albums of all time in the UK, having gone platinum a staggering seven times.
Music is in the blood – his brother Matthew Sheeran is a classical composer!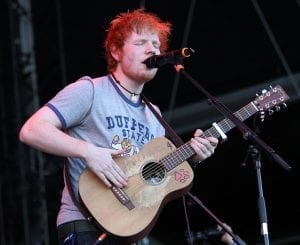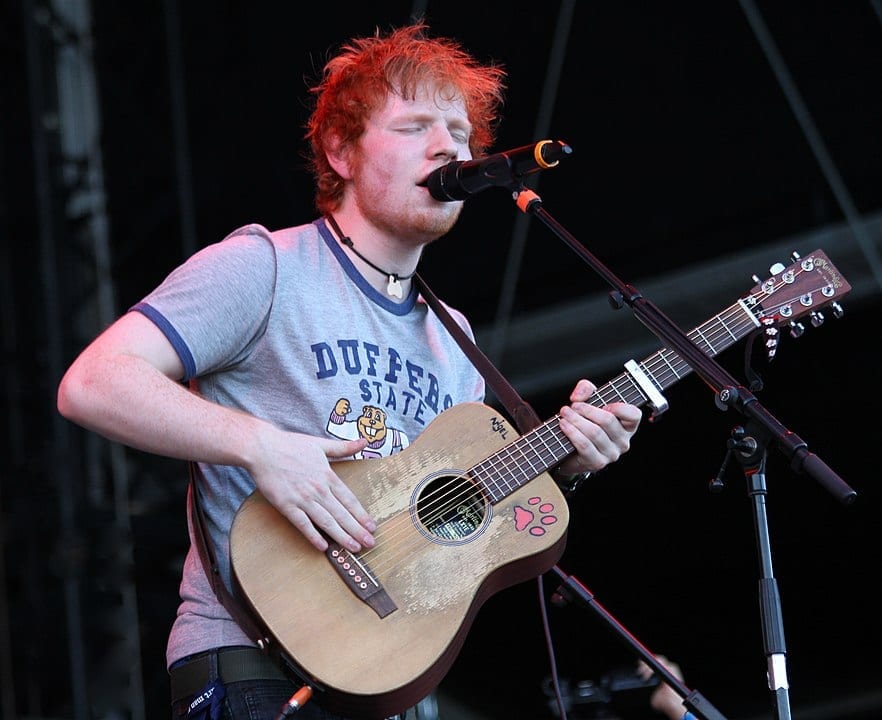 Sheeran is said to have started singing from at least the age of four, when he was part of a children's choir growing up.
He is a firm supporter of homeless charities, having raised thousands of pounds to help sex workers on the UK's streets, while also making sure that people with homes – but who may not have enough money to keep warm in winter – benefit from enough clothing through the cold snap.
He has sold out Madison Square Garden and Wembley Stadium on three separate occasions. It's safe to say he's something of a phenomenon!
Ed Sheeran was a firm staple of the closing ceremony at the London 2012 Olympic Games. One Direction, who were also performing, benefited from several songs written by the star over the years.
He's performed all over the world to sell-out audiences, having played his album 'x' to fans almost 180 times across five different continents.
Sheeran tends to write and perform songs based on actual experiences he has had, and on those people he has met during his life. For example, his first major hit – 'The A Team' – was written about a woman he met at a homeless shelter he once performed at.
Sheeran owes much of his success to two very famous friends. One of them, singer Taylor Swift, gave him a taste of the international stadium scene by bringing Sheeran on as her opening act in 2012. Both have continued to court immense success ever since.
Another famous friend who helped Sheeran get his big break is actor and singer Jamie Foxx. Sheeran actually lived with Foxx for a month and a half while trying to find his footing in America. Foxx would tout his friend to local clubs, which would help to spread the word about his music.
He even has his own pizza named after him – well, a pizza cake, anyway. Pizza Express created the 'Ed-Abrese' pizza for his 26th birthday, made calabrese style.
Both 'x' and 'divide' are Sheeran's two biggest-selling albums, and both have firm places on the all-time top sellers top 50. Considering the pop charts have been running for almost 70 years, that's nothing short of incredible.
Ed Sheeran is an MBE – receiving the accolade in 2017 through the Queen's Birthday Honors – just six years after launching his first album.
Do you know any fun facts about Ed Sheeran?  Share them in the comments below!