36 Excellent Facts about Essex
Essex is a county which often gets an unfair rep! This county in the south of England is perhaps best known these days for a reality TV show that bears its name, but it is in fact full of historic and heritage importance. Did you know that you could win a rack of bacon here providing you can prove that you don't regret getting married? Not one but two Harry Potter stars, at least, hail from Essex – but which two?
In these fun facts about Essex, we're going to show you why the county is full of intrigue and which definitely deserves exploring – regardless of how you feel about reality TV and all its colorful characters!
The name Essex originates from the Anglo Saxon name 'Eastseaxe' which translated means 'East Saxons'.
The most deprived area in the UK is in Jaywick, Essex. This small town is situated near Clacton on the coast.
Conversely, Essex is also home to two of the wealthiest areas in Britain! Average house prices in these areas are approximately £513,000 with the most expensive in the millions!
The original shorter pier was constructed in 1929 and finally opened in 1930, later to be extended!
Following the advent of package holidays and cheap air fares, many coastal towns lost holidaymakers as well as their income. As profits dwindled, many seaside towns visibly downsized as some businesses closed. Essex coastal towns, on the other hand, have bucked that trend and continue to prosper.
Early records of settlements in AD 527 illustrate that Essex contained parts of Middlesex, Hertfordshire, and most of the area of Surrey!
The highest point of Essex, reaching a height of 147 meters is at Chrishall Common, situated close to Langley.
Despite the tiny village of Sewardstone being a part of the parish of Waltham Abbey in Essex, its post code is 'E4', which is located to those in the London area!
Essex contains approximately 300 parish and town councils!
The Essex coastline has a length of 350 Miles!
The coastline holds the record in England for the county having the greatest number of islands off its shores!
History suggests that the Captain and most of the crew of the Mayflower, who made their epic journey to America, came from Essex.
The Mayflower itself, too, is said to have been built in the county.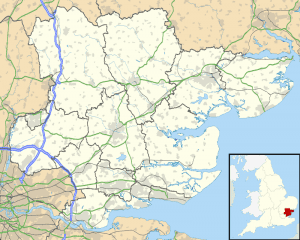 Colchester is the oldest town in Britain and as such had its very own 'Mint'!
Famous people from Essex include Olly Murs, Russell Brand, Dame Maggie Smith, Rupert Grint and Jamie Oliver.
Only 200 people live in the smallest town in England, which is found in Essex – Manningtree!
However, Essex is also home to the biggest village in the whole of the UK. Tiptree has 9,000 people.
Tiptree is also fairly famous with people in the local area thanks to its spectacular local jam, which you may well have tried at B&B houses elsewhere in England.
Essex is home to 14,000 listed buildings and 1,000 are of Grade 1 or 2 in order of historic significance!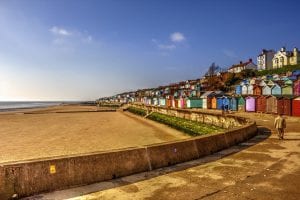 The ancient Temple of Claudius is located by the castle in Colchester and other examples of Roman remains can be found there too.
Controversially, Essex is also thought to have been a hotbed for witch trials in ancient times gone by. Thankfully, the area seems to have moved on somewhat!
Visit Greenstead and you'll find the ancient church of St Andrews, which is a record breaker for being the oldest church made of wood on the planet. It dates all the way back to 1081, and it's still standing!
The town wall surrounding Colchester measures 1.5 miles and is famous for being the oldest of its kind in England.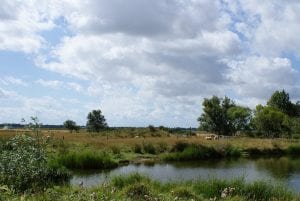 Epping Forest is likely to be one of the oldest forests in the whole of the UK. It's another historic point of interest that Essex can be proud of.
The ancient mint of Colchester assisted the mint in London by making Roman coins!
The acronym, 'TOWIE', has been made famous by a popular television show and stands for 'The Only Way is Essex'!
Essex reportedly has more country lanes than any other county in England – barring Devon, of course!
The oldest 'local competition' takes place in Essex. This tradition is the Essex Flitch Trials, which reportedly date all the way back to 1104.
These trials revolve around competitors proving that couples don't regret being married – and that they haven't held any regrets in at least the past year regarding their spouse! The happiest couple receives a flitch of bacon, and you can take part every four years.
Borley Rectory claims to be the 'most haunted house in England'! A fire and demolition are even said to have not removed 'ghosts' from the area and may have added to their number!
Believe it or not, legendary Scottish warrior Robert the Bruce is alleged to hail from Essex. His father even owned the town of Chelmsford! Don't mention this fact too loudly when you're in the company of proud Scots!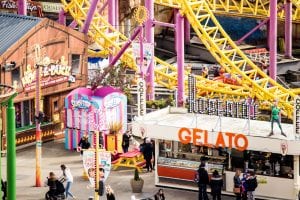 Essex was the location of the world's first radio broadcast. It was made in Chelmsford in June 1920 in a bespoke studio!
Essex has helped to harness plenty of musical talent – bands such as The Prodigy and Depeche Mode, for example, got their starts here.
Southend is particularly popular with air show enthusiasts – mainly because the huge show here is the biggest free event of its kind in Europe!
Saffron Walden also has the fantastic honor of playing host to the biggest turf maze on the planet. No one's quite sure of its age, but it dates back at least eight centuries.
Do you know any fun facts about Essex?  Share them in the comments below!
This page was last modified on November 18, 2021. Suggest an edit