Party, party! Goa, India's "Fun Capital", is well known by all party lovers worldwide. Smallest in size but the biggest when it comes to its party scene. Parties aside, Goa offers so much more to its visitors! Its sandy beaches, offbeat islands, an abundance of lush green nature, unique nightlife, iconic buildings, and world heritage architectural spots attract over 2 million international and domestic tourists every year.
Goa represents a colorful blend of Indian and Portuguese cultures, sugar-coated with sun, sand, sea, and spirituality. Whether you've already experienced this pocket-sized paradise or not, here are some interesting facts about Goa that you'll probably find tempting…
Goa is situated in the Konkan region spread through just 3,702 km.
Goa's coastline stretches along the Arabian Sea. Each beach community has established its personality and reputation since the hippie days of the '60s.
It's one of the only few destinations open 24×7.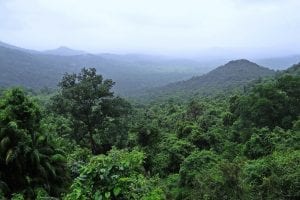 Forest covers 33% of Goa's total landmass.
The forests swarm with exotic wildlife and birdlife.
A wealthy ecosystem, characteristic of the Western Ghats, can be found here. There are more than 275 species of birds, 40 types of animals, and reptiles.
The forest boasts of its exotic wildlife, Indian giant squirrels, mongoose, Slender Loris, Indian macaques, and sloth bears.
The state has a rich history. The region was ruled by Kadambas for more than 300 years.
During their reign beginning from the 11th century, a diverse political culture evolved. This period was secure and people began to experience prosperity.
This period was the first Golden Age for the people of Goa.
Many temples were built during the Kadamba rule. The most famous one exists inside the Bhagwan Mahaveer Sanctuary, the Tambdi Surla Temple.
Between Molem and Anmod in Goa, some of the oldest rocks in India can be found. Categorized as Trondjemeitic Gneiss these rocks are over 3,600 million years old.
Goa is the only place in India where you can find Floating Casinos.
Goa is one of the few states in India where gambling is legal.
Instead of going to Vegas, you can enjoy Goa with all the modern gaming equipment, lounges, sundeck, restaurants, live dances, musicians, bands, and what not!
You can't even imagine the number of bars in Goa? Goa has more than 7,000 bars.
The first printing press established not just in India, but in Asia as well, was set up in Goa. If you are into history, do visit this place when in Goa.
Not a loud party admirer? You can attend one of the world famous, unique Headphone parties on the Palolem beach of Goa. Grab the headphones, dance, and sway to the music, for your ears alone.
Goa's citizens are allowed to have dual passports. Along with their Indian passport, they can also have a Portuguese passport.
Goa is the second largest place after Orissa, where the Olive Ridley turtles come to lay eggs. You can witness this amazing scene in Morjim.
Goa has the highest per capita income among all the Indian states.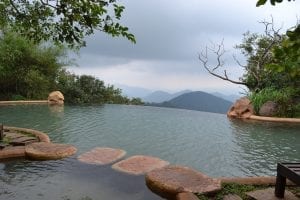 It's the richest state in India, having a GDP per capita of two-and-a-half times that of the National Average in India.
Francis Xavier is Goa's favourite saint.
The remains of St. Francis Xavier are at the Basilica of Bom Jesus in old Goa. They're still non-decomposing.
This is one of the places in Goa that cannot be missed. 500 years ago, St. Francis Xavier from Spain came to India to spread the gospel. Every 10 years the Exposition allows thousands of faithful to see the body of St. Francis Xavier at the Basilica.
While in Goa you should visit the Naval Aviation Museum. The museum display of aircraft will surely amaze you.
Everyone loves to speak English in Goa. English medium is standard in all Goa schools.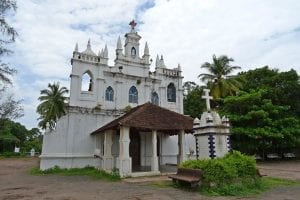 Goa is the smallest Indian state, in terms of area, with a National Highway road distance of only 75 miles from North to South and around 50 miles from East to West.
For more than 4 centuries, Goa was ruled by the Portuguese, until 1961, when the Indian Government began military operations causing the takeover of Goa.
In 1842, the first Indian medical school was established in Panaji, Goa. Though, it was destroyed in 2004.
Goa is the only state in India with 2 official languages.
Konkani and Marathi are the two official languages in Goa.
Goa is the only state in India with a functioning and obligatory Uniform Civil Code applied by the Portuguese.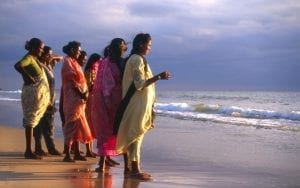 You can hire a two-wheeler taxi in Goa. Actually, it's one of the few places in India where you can do that.
The two-wheeler taxi's drivers are generally known as "Pilots". These vehicles are a popular mode of transportation and transport a single pillion rider, at fares that are usually negotiated.
The largest cathedral in Asia is the Se Cathedral church in Old Goa! It's the cathedral of the Roman Catholic Metropolitan Archdiocese of Goa and Daman. The Archbishop of Goa also holds the titles of Primate of the East and the East Indies Patriarch. This 16th-century cathedral houses eight chapels within its confines.
The highest falls in India are the Dudhsagar Falls with a height of 310 m.
About 65.7% of people living in Goa practice Hinduism, 26.6% Christianity, and 6.8% Islam. The Sikh, Buddhists, and Jain community encompass the remaining 0.9% of the total population of Goa.
We haven't forgotten you, party lovers! The best Goa party beaches are Baga, Calangute, Candolim, Anjuna, Morjim, Arambol, Palolem, Vagator beach, and many, many more.
Do you know any fun facts about Goa? Share them in the comments below!
This page was last modified on October 19, 2021. Suggest an edit