This small state in India welcomes tourists from all over the world every year to come and enjoy the white sandy beaches and crystal clear waters, huge jungles, and fantastic nightlife.
But, Goa is far more than just a party destination – its history is immensely fascinating! Here are some fun facts about Goa worth remembering.
1. Green as far as the eye can see!
Despite its reputation as a party destination, much of Goa is actually pretty green and verdant! In fact, up to a third of the territory is pure forest – and it's absolutely rife with wild critters to spot and spy!
2. Catch of the day!
Goa is famous for its seafood cuisine. In fact, you'll likely enjoy more than a few unique recipes here – such as prawn balchao and pompret – which you'll probably never find in US stores, no matter how hard you try!
3. Need a drink?
Among the best things that Goa has to offer, it's a watering hole nearly anywhere you go! That is to say that Goa is home to almost seven thousand bars across the state! It's no wonder that Goa is considered to be India's party district!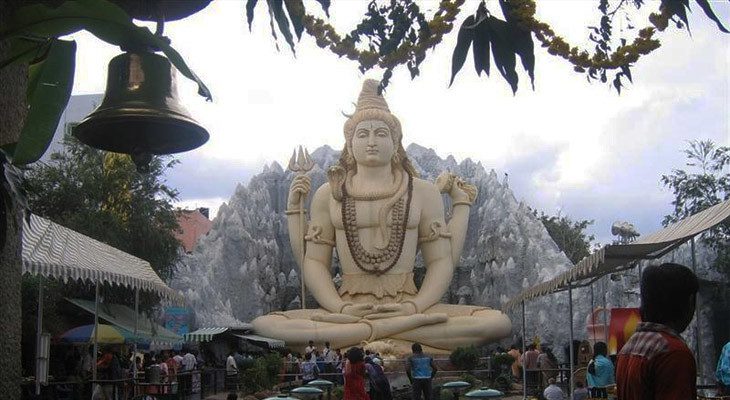 4. Goa is pretty tiny, all things considered.
Despite its impressive coastline, Goa is not actually that big. In fact, measuring 1,429 square miles, Goa is the smallest state in India. However, it's also one of India's richest states thanks to the mass tourism!
5. Goa and Portugal go back centuries.
If you happen to visit Goa, you will likely come across certain churches, houses, and museums that look as if they do not belong there. In fact, they may even have a slightly European feel to them. Well, you would be right! Goa was in fact a Portuguese colony from 1510 to 1961!
6. When is Goa's independence day?
As you may know, India became its own independent country in 1947, when the British relinquished their rule over the country. However, Goa was an exception. Technically belonging to the Portuguese, Goa itself was only released from Portugal in 1961, when Indian forces took it back.
Therefore, Goa celebrates India's independence on August 15th, and Goa's independence on December 19th! Good thing they have so many bars to celebrate in!
7. Goa will, Goa will, rock you!
Goa's history is said to date back far longer than may people expect. Geologists have found evidence of human life in Goa dating back to around the Stone Age. In fact, some of the oldest rocks that we know of can be found in Goa, and are believed to be over 3,600 million years old!
8. Don't go chasing The Dudhsagar Waterfalls!
Or actually, if you can go visit them, do! The Dudhsagar Waterfalls are the second-highest of their kind in India. They measure 603 meters tall, and are surrounded by a beautiful jungle, making it ideal for exploration.
9. Want to beat the traffic?
Goa is currently the only state in India where you can legally get a taxi ride on the back of a motorcycle! You might want to bring your own helmet – because people commonly drive all over without such provisions!
10. Viva Las Goa!
Goa is known for its bars, clubs, and general partying, but did you know that it is also home to floating casinos? Since gambling is legal in Goa, you can easily board ships that host real casinos, complete with gambling decks, games, restaurants, and music.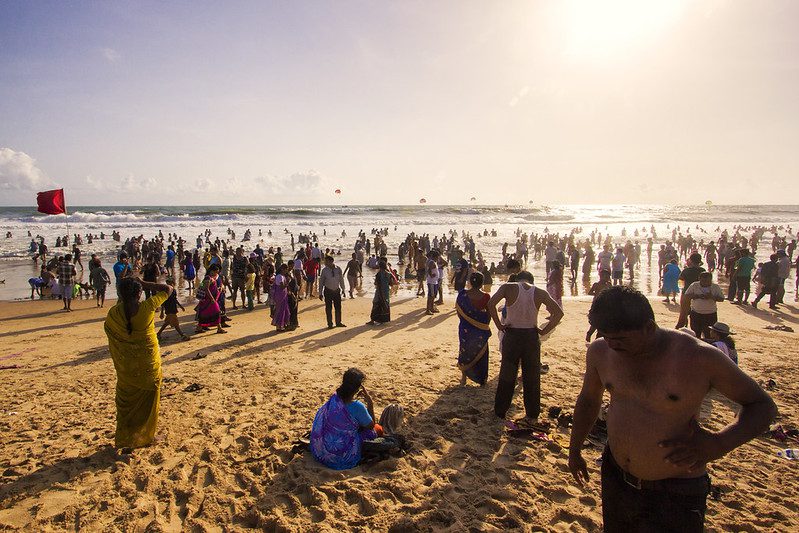 FAQs about Goa
Is Goa a part of India?
Although Goa was ruled by the Portuguese for centuries, it has officially been reinstated as a part of India, as an independent country, since 1961.
Are there any World Heritage Sites in Goa?
There are three World Heritage Sites in Goa, including the Goa Velha, St. Augustine Tower, and Basilica of Mom Jesus.
Do they speak Portuguese in Goa?
They do - but not as frequently as you'd expect. Given that the Portuguese reigned over Goa until the early 1960s, it is only natural to assume that the vast majority of the population still speaks Portuguese. However, there is only a small amount of people left in Goa who still speak the language! The official language of Goa as a state is currently Konkani.
Do you know any fun facts about Goa?  Share them in the comments section below!
This page was last modified on July 29, 2023. Suggest an edit