14 Historical Facts about Herefordshire
England is home to some truly wonderful countryside and heritage trails! One of the most spectacular historic counties is, of course, Herefordshire. However, you may well be from the region, and might not know all that much about it. What is it about the East Midlands that remains so fascinating to people travelling through?
It's a fairly central county in the region, flanked by the likes of Worcestershire, Shropshire, Gloucestershire, and Powys and Monmouthshire down in Wales. Want to know more about the region? Keep reading and we will be sure to fill you in on everything you need to know!
Frank Oz, famous actor, and director – though perhaps best-known as the voice of Miss Piggy, Yoda, Cookie Monster and Fozzie Bear – was born in Herefordshire. It's home to many famous people, in fact!
The county is likely to be famous with many people for its cattle exports, as well as for its delicious local ciders. If you've a taste for the sweet or dry stuff, then there's a chance you've had a tipple or two from a Herefordshire orchard.
Herefordshire is home to the River Wye, which is the fifth-longest river in the whole of the UK. It actually connects Wales and England, travelling back down into Powys. It's around 135 miles long!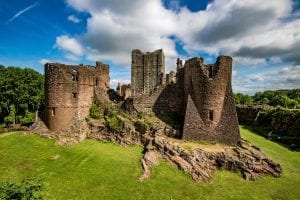 The county is thought to have a large traveller population, classed as an ethnic group in the region split into New Age, Romany, and Irish travellers.
Hereford is the capital city of the county, and believe it or not, the population of around 59,000 people makes up roughly a quarter of the population for the whole of the county.
This goes some way to back up the statistics that at least 95% of the county's land is technically rural. Further data shows that more than 50% of the people living in the county do so in rural stretches.
The county was said to have been extremely influential on the hugely popular author Catherine Cookson. However, it wasn't necessarily in happy circumstances for the creator, as she found inspiration for her very first book – Kate Hannigan – while staying in a psychiatric hospital in the region.
Herefordshire is not exactly known for its sporting prowess, though its main football team – Hereford United set a pretty impressive league record in 1992. Don't get too excited, however – it was a while new record for the most players ever sent off from one side in a league match. They finished the game with just seven players left, but still managed to take Northampton Town to a 1-1 draw!
That said, anyone looking into the history of the county will likely come across plenty of pride for local boxer Tom Spring, who was once one of the UK's best-known and best-loved pugilists.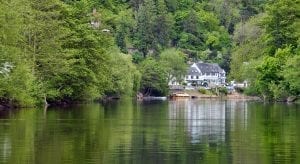 There's a very odd law in Herefordshire that, supposedly, still stands to this day. The urban legend states that it's within law that you can shoot a longbow at a Welshman in Hereford providing you can see the city Cathedral. Trust us on this – don't try it at home!
Hereford Cathedral is a magnificent building with some pretty magnificent bells! One of the bells in the tower dates all the way back to the 1200s. These bells are pretty high up – 140 feet to be precise – making ringing them a real feat of exercise!
Herefordshire's status as a county has evolved massively over the years. At one point, it was actually in a county merge with Worcestershire, creating a completely new region. However, this merger was eventually dissolved by the late 90s, meaning that Herefordshire and Worcestershire were once again split off into their own county entities.
Very few copies of the Magna Carta, one of the most important historical documents outlining human freedoms, has a home in Hereford. It's on display in the city as part of an exhibition with the Mappa Mundi, one of the oldest world maps available to view.
Herefordshire was, technically, the birthplace of the musical Jesus Christ Superstar. It was in a quaint hotel in the region where Andrew Lloyd Webber and Tim Rice would spend hours working out how to bring a Biblical epic to the masses – in the form of a pretty catchy musical!
Do you have any interesting or fun facts about Herefordshire that we've missed?  Share them here in the comments section below!
This page was last modified on December 16, 2020. Suggest an edit