10 Historical Facts about Herefordshire
Herefordshire is one of the most beautiful counties in the UK! From apple scrumpy to country landscapes and winding rivers, it's a popular spot for many vacationers in their own back yard! Although it may not be England's most famous territory, it is definitely worth learning more about. With that in mind, here are 10 fun facts about Herefordshire!
1. Location, location, location!
Herefordshire is a county you'll find deep in the West Midlands. It's bordered by Worcestershire to its east, Wales to its west, Shropshire to its north, and Gloucestershire to the south.
2. What's the capital of Herefordshire?
The largest city in Herefordshire is Hereford, and it's also the official "county town." It is known for its beautiful cathedral, which houses the famous Mappa Mundi, a medieval map of the world. You'd probably refer to Hereford as the county's capital if you think of it like a US state!
3. A landscape worth painting!
Herefordshire is predominantly rural and is characterized by its picturesque countryside, rolling hills, and agricultural landscapes! It is often referred to as the "orchard of England" due to its abundance of apple orchards and cider production. More on the latter shortly…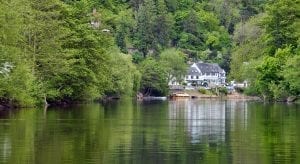 4. Living in black and white!
Herefordshire is home to several charming black-and-white villages! These villages, such as Weobley, Pembridge, and Eardisland, are known for their timber-framed buildings with blackened beams and white walls. But don't worry, there's plenty of color in the gardens!
5. Anyone for a glass of cider?
Herefordshire is renowned for its cider production! The county has a long history of apple cultivation, and many traditional cider makers can be found here, producing a variety of delicious ciders. If you ever get to visit Herefordshire, it's definitely worth trying a few pints of scrumpy!
6. Here's "Wye" you should visit!
The River Wye, the fifth-longest river in the whole of the UK, flows through Herefordshire. It offers opportunities for activities such as canoeing, fishing, and riverside walks, and it is also a designated Site of Special Scientific Interest. The perfect spot for a picnic or some afternoon fun with loved ones, or alone!
7. Fancy a castle tour?
Herefordshire boasts several historic castles, including Goodrich Castle, Wigmore Castle, and Eastnor Castle. These castles are rich in history and provide visitors with a glimpse into the county's medieval past. They also happen to be stunning to see and provide a beautiful architecture to the area.
8. Moo!
Herefordshire also happens to be the birthplace of the Hereford cattle breed! These distinctive red-coated cattle are renowned for their docile temperament and high-quality beef. The breed has gained international recognition and is now found in various parts of the world.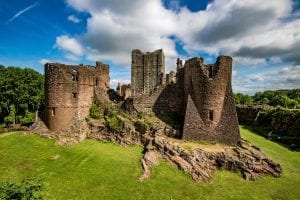 9. What is the Three Counties Show?
Herefordshire is one of the three counties (alongside Worcestershire and Gloucestershire) that hosts the annual Three Counties Show. It is a popular agricultural show showcasing livestock, agricultural machinery, local food, and entertainment – great for the whole family!
10. It's been highly inspirational for many creative folks.
Herefordshire has been a source of inspiration for many renowned writers. For example, world-famous poet Elizabeth Barrett Browning spent much of her childhood in Herefordshire, at Hope End, the family's stately home.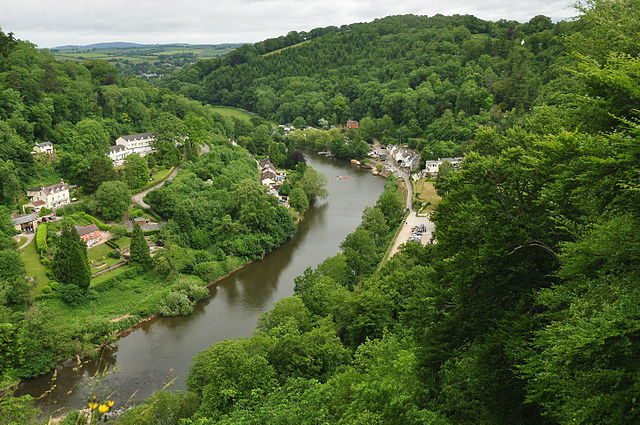 FAQs about Herefordshire
What is Herefordshire famous for?
Herefordshire is known for many things. However, most do know the county primarily for its cider! It is also well-known for its picturesque landscapes and remaining ties with medieval history (via historical landmarks and castles).
Is Hereford a nice place to live?
Generally speaking, Hereford and all of Herefordshire are considered to be nice places to live! They are generally safe and well-maintained, as well as stunningly beautiful and serene! There are few counties in England that hold a candle to Herefordshire in terms of lifestyle value.
What is famous food from Herefordshire?
Although many people think of cider when they think of Herefordshire, it is also well-known for a main course or two! For example, Herefordshire is also known for its steak, crisps, and even its vodka! Be sure to order a three-course special from a Herefordshire restaurant if you're lucky enough to visit.
Further reading:
https://factcity.com/tag/UK
https://www.visitherefordshire.co.uk/
https://www.visitengland.com/things-to-do/herefordshire
Do you know any fun facts about Herefordshire? Share them in the comments below!
This page was last modified on July 26, 2023. Suggest an edit