12 Hidden Facts about Hollywood
Hollywood, which you will find in downtown Los Angeles, Californi, is widely known as the heart of the cinema industry. It is here where the majority of big movie blockbusters are born, and where you will find plenty of interesting tours and film studios. However, there is likely to be plenty about Hollywood that you might not already know!
Therefore, let's take a run through some of the more fun facts about Hollywood which are worth sharing and learning more about. Who knows – you may start seeing Tinseltown in a completely different light!
Hollywood actually started life as the Cahuenga Valley, and before the movies came to town, the area was largely known for its agriculture. In fact, it was only at the start of the 20th century when people started making movies through studios in the area, as a result of the town merging with nearby Los Angeles. Nowadays, it's seen as the epicentre of the Western cinema industry.
Believe it or not, movie theatres were actually illegal in Hollywood for a time. This law stood in place until around 1910, when things really started to pick up pace, and when the area and Los Angeles first became one and the same.
Hollywood is, of course, well-known for the walk of fame. This is where you will likely find the majority of famous people across stage and screen commemorated with their own miniature plaques. However, did you know that the owners of these stars actually pay for them outright? It will likely cost you around $30,000 to earn a spot.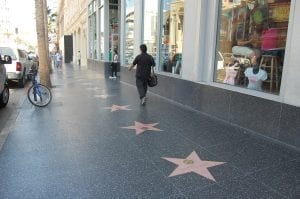 Some stars have more than one spot on the walk of fame. That's because multi-talented people are likely to have become stars in various modes of entertainment. For example, Frank Sinatra has three – thanks to his careers in film, music and on TV. The more talents you have, the more stars you can earn, it seems!
Hollywood's first movie in production was called 'In Old California'. This short movie, launched in 1910 and at just 17 minutes long, is widely regarded as the birth point for modern cinema in general – and it certainly helped to put Tinseltown on the map.
Bizarrely, Hollywood is also known for having an abundant population of feral chickens. While the area is of course best known for its movies, there are spates of chickens which live below the freeways here and have done so for more than 40 years. Weirdly enough, no one has a straight answer to why they're there, nor why they got there in the first place.
Even astronauts have spots on the Hollywood walk of fame, with the Apollo XI team having their own Moon-emblazoned spaces for their incredible feats in 1969.
The Hollywood sign is perhaps as iconic as the area itself. This huge billboard has only been in place since the early 1920s, when it originally titled the area 'Hollywoodland'. By the late 1940s, the 'land' got taken off. It actually has its own Trust, which aims to look after the sign to ensure that it remains standing for years and years to come.
Believe it or not, the sign's purpose wasn't to do much other than point people towards real estate in the area. The 'Hollywoodland' moniker was actually a housing development. However, as the movie industry grew, it's clear that the sign would become more than just an estate agency marketing trick – but as a genuine landmark for the area, recognisable by all.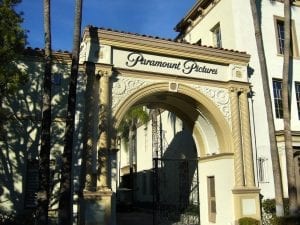 Hollywood is home to a burial site for many of the silver screen's greats. It's called the Forever Cemetery.
Hollywood has been an inspiration for plenty of big movie industries elsewhere in the world. Perhaps the most famous industry inspired by LA is Bollywood, India's central movie-making core. However, China also has a similar industrial zone set up – called Chinawood.
It wasn't until 1927 that Hollywood would produce its first ever talking movie, 'The Jazz Singer'. When these movies first appeared, they were known as 'talkies', and Hollywood's productions up to that point had all been silent with subtitles to help move the action along.
Do you know any fun facts about Hollywood? Share them in the comments below!
This page was last modified on October 11, 2021. Suggest an edit