19 Happy Facts about Honduras
Want to impress your friends with your knowledge of the big wide world? Start by learning these 19 fun facts about Honduras!
1. Where is Honduras?
Honduras is a republic in Central America.
2. A humble number of people call the country home.
In 2020 the population had reached 9.905 million.
3. How big is Honduras?
Honduras has a total area of 43,433 square miles (112,492 square kilometers).
4. Life expectancy here is pretty good.
The average life expectancy is 75.27 years (2019).
5. It's full of big families!
The fertility rate is five births per woman (2012).
6. What's the capital of Honduras?
The capital city is Tegucigalpa which has an area of 78 square miles (201.5 square kilometers) and a population of 1.158 million in 2013.
7. They speak a common tongue.
Spanish is the official language.
8. Time to get the coins changed up!
The Honduran Lempira is the currency here.
9. Who discovered Honduras?
On July 30th 1502, Christopher Columbus first discovered Honduras.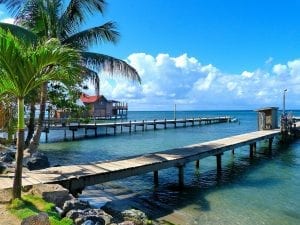 10. It's home to abundant Mayan temples.
Numerous Mayan ruins still exist in the Honduran city of Copan, dating back to before 1000 BC.
11. Tick, tock!
The Cathedral in Comayagua, Honduras, is home to the oldest clock in America which dates back to 1100!
12. There were two different Hondurases, once.
In the past Honduras has been referred to as Spanish Honduras to differentiate it from British Honduras which became the modern-day state of Belize.
13. What does the country produce?
Agriculturally Honduras produces bananas, coffee, citrus fruits, beef, rum, shrimp and timber.
Sugar, coffee, textiles and clothing are the staple industries here…and the country exports coffee, bananas, meat, lobster, shrimp, rum, gold and other minerals.
14. There's an amazing array of forestry here.
Honduras' Platano Forest was nominated as one of the New Seven Wonders of the World.
15. The country was devastated by a killer storm.
In 1998 Honduras was devastated by 'Hurricane Mitch'. Sadly at least 5,000 people were killed and 70% of the country's crops were destroyed; the damage Hurricane Mitch had caused was estimated at £2 billion.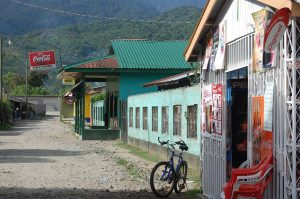 16. The economy here isn't too strong.
Unfortunately, a problem with economic inequality means that malnutrition, poor housing and infant diseases are common.
17. The barrier reef here is stunning.
Extending along the coast of Honduras, Guatemala, Belize and Mexico, the Belize Barrier Reef is the largest barrier reef in the northern hemisphere and the second largest barrier reef in the world!
18. It's a very young country!
In 2012, 50% of Hondurans were under the age of 19.
19. Keep in touch!
Want to call your family and friends in Honduras?  You'll need to use the international dialing code +504.
FAQs about Honduras
What is Honduras best known for?
Honduras is very popular for its amazing exports - it's one of the biggest traders in sugar cane and coffee, as well as natural textiles.
Is Honduras a safe country to visit?
As of now, Honduras' safety levels are in question - it is advisable to take care when visiting the major cities.
What is the main religion in Honduras?
The main religion most people follow in Honduras is Roman Catholicism, though 76% of people here are Christian, period.
Do you know any fun facts about Honduras?  Share them in the comments below!
This page was last modified on July 30, 2023. Suggest an edit