10 Interesting Facts about Idaho
Whether you know it as the gem state, the potato state, or the gem of the mountains, Idaho is definitely a state that you should know more about! It has a rich and fascinating history, legends about monsters, and plenty of spuds to go around! Here are some fun facts about Idaho to get clued into.
1. Lots of land, not many folks!
Despite the fact that Idaho is one of the largest states in the US, it actually has one of the smallest population densities. It is ranked 39th out of 50 when it comes to the population density.
2. Highway to Hell's Canyon!
Idaho is known for its stunning canyons, and it's home to the deepest in the entirety of the US. It is known as Hell's Canyon, and it's definitely a sight to behold!
3. It's sometimes known as the gem state.
You may have heard of Idaho called by an alternative nickname, the Gem State. It was nicknamed this due to the belief that it is one of the richest states in the US for precious stones, minerals, and other gems! It is also known as the Gem of the Mountains.
4. Surrounded on all sides!
Idaho is surrounded by six other states. It borders Nevada, Utah, Oregon, Washington, Wyoming, and Montana. So, if you want a day trip out of the state, you have plenty of others just a car drive away!
5. Birdies galore!
Idaho is home to the densest collection of some of the most stunning birds of prey. You will find falcons, eagles and hawks all nesting in the Birds of Prey Wildlife Area. Definitely not a place where you'd want to be a rodent!
6. It's a ghost state!
If you have ever heard of a ghost town, then you will know that they are pretty much deserted areas. There are multiple actual ghost towns in Idaho including Sierra Silver Mine and Yankee Fork. So, if you need some quiet time and don't mind a bit of creepiness, then take a trip to one of these ghost towns!
7. Take on the Bear Lake Monster!
You may have heard of the Loch Ness Monster, but have you heard of its cousin in Bear Lake, Idaho? It is believed that the lake is home to a terrifying beast, and has been for hundreds of years. Take your binoculars next time you go to Bear Lake, and remember to bring your camera!
8. Want to travel in time?
Idaho is in a unique position that means that it has two time zones. Idaho citizens measure their timetables on Mountain Time and Pacific Time.
9. Feelin' hot, hot, hot!
In Idaho, you will find a building that is heated entirely by geothermal energy! This means that the building is heated by hot springs. The building in question, the State Capital is the only building in the entire US to be heated this way!
10. Idaho is the Forever State!
The state motto, Esto Perpetua, is Latin for 'Be Eternal', or 'This is Forever'.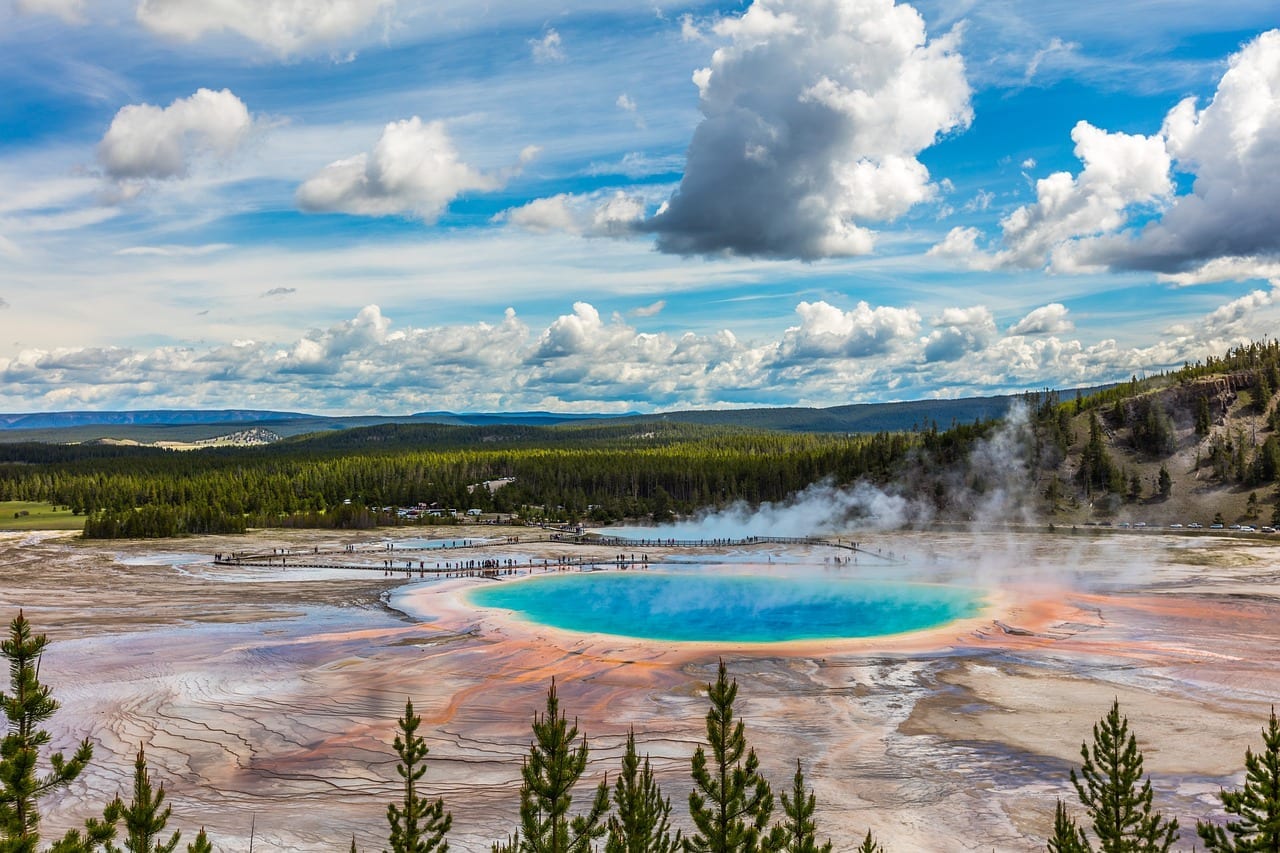 FAQs about Idaho
What is Idaho known for?
Idaho is known for many things, but mainly its natural beauty. It is the home of beautiful mountains, protected wilderness, and popular outdoor areas.
Is Hell's Canyon deeper than the Grand Canyon?
Although the Grand Canyon is more of a tourist area, Hell's Canyon is actually deeper than the Grand Canyon! Hell's Canyon is ten miles wide, and nearly 8,000 feet deep! That is about 2,000 feet deeper than the better-known canyon zone.
Why is Idaho known for potatoes?
Do you know any fun facts about Idaho? Share them in the comments below!
Sources:
This page was last modified on July 26, 2023. Suggest an edit