26 Brilliant James Bond Facts
James Bond has the honor of being the world's most famous fictional spy. The James Bond franchise is one of the most successful the world has ever seen, having accumulated more than $7 billion in ticket sales. If you're a fan, you'll love these James Bond facts:
1.    Bond's journey to the big screen took less than a decade.
The James Bond novels began publication in 1953. The first official movie adaptation was released in 1962.
2.    Bond was named after a bird fancier.
The original James Bond was a birdwatching book author. Ian Flemming, the author of the novels, asked Doctor James Bond if he could use his name. The ornithologist acquiesced.
3.    Bond goes way back.
The first Bond film is "Dr. No", released in 1962 with Bond being played by Sean Connery.
4.    007 has a presidential link.
'From Russia With Love' was the last movie John F. Kennedy saw in 1963. He was killed the very next day.
5.    Writing in style!
Ian Flemming used a gold-plated Royal Typewriter to write the James Bond novels.
6.    One James Bond movie changed cinema.
Goldfinger was a game-changer. It was the first movie ever to feature a laser beam. It also marked James Bond's first time driving an Aston Martin and using gadgets.
7.    Who does Bond shoot at the start?
The movies are famous for the opening gun barrel sequence. The man who appeared in this sequence for the first three movies was Bob Simmons, a stuntman.
8.    Inspiration wasn't too far away
While the name came from a bird watcher, the character of James Bond was based on Ian Flemming, a former spy who loved his Martini's shaken, not stirred.
9.    Bond changed his gun.
Bond's gun of choice was a Beretta 418 pistol until a fan wrote to Ian Flemming, complaining that it was a lady's gun.
10. There's a Bond motto.
'The World is not Enough' is not just the name of a movie. It is also the Bond family motto.
11. The author had an appropriately named property.
Overlooking the Caribbean Sea, Goldeneye in Jamaica was once the home of Ian Flemming – and it's now a luxury hotel.
12. Bond actors have plenty of perks.
Not only has Hollywood rewarded Daniel Craig handsomely for his role as James Bond but he now has the right to take any Aston Martin from the manufacturer. And this is a lifetime privilege from the company.
13. George Lazenby was an interesting case.
George Lazenby is one of the lesser-known Bond actors. This could be imputed to the fact that he wasn't an actor when he interviewed for the role. Lazenby met the producer after securing a suit, Rolex, and a new haircut. He made up various movies to pad his resume and somehow convinced the management to give him the role.
14. Pierce Brosnan had his wardrobe tied.
During his tenure as James Bond, Pierce Brosnan's contract prohibited him from wearing tuxedos in movies outside the franchise.
15. Connery vs Seagal!
Sean Connery took martial arts lessons from Steven Seagal while filming the 1983 film 'Never Say Never Again'. At one point, Seagal got so angry that he broke Connery's wrist.
16. There's a dark link with a famous Bond weapon.
Bond's most popular weapon is the Walther PPK. Hitler used the same model to kill himself.
17. Which Bond killed the most?
Pierce Brosnan's Bond killed 47 people in Goldeneye. This makes him the deadliest Bond.
18. Tomorrow never dyes!
Sean Connery started going bald at the age of 21. So he had to wear a toupee in all his Bond movies.
19. Only one Bond left Earth.
Roger Moore is the only Bond to have travelled in to space. (Moonraker).
20. There's a tie for most performances.
Roger Moore and Sean Connery both played Bond a total of 7 times each.
21. Bond loves femme fatales.
3/4 of James Bond's female lovers have attempted to kill him.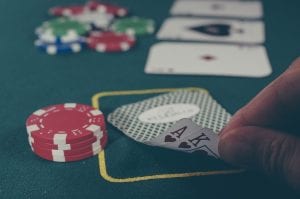 22. A Bond movie holds a stunt record.
The Aston Martin barrel roll stunt in Casino Royale broke the world record for the most barrel rolls (assisted by a cannon).
23. Did Bond unearth a secret in real life?
Before 1994, the British Government did not officially acknowledge the existence of MI6.
24. Clever acronyms galore!
Spectre is an acronym that stands for 'Special Executive for Counter-intelligence, Terrorism, Revenge and Extortion' – a fictional criminal and terrorist organisation.
25. What's in a code?
The 00 prefix indicates Bond's "licence to kill".  007 was assigned to Bond in reference to a key intelligence achievement of the First World War: the breaking of the German diplomatic code.
26. On Her Majesty's ceremonial service!
In 2012, a short film was created starring The Queen and James Bond in celebration of the London Olympics.
Every Bond film, in date order:
| Year released | Film title | Bond actor |
| --- | --- | --- |
| 1962 | Dr. No | Sean Connery |
| 1963 | From Russia With Love | Sean Connery |
| 1964 | Goldfinger | Sean Connery |
| 1965 | Thunderball | Sean Connery |
| 1967 | Casino Royale | David Niven |
| 1967 | You Only Live Twice | Sean Connery |
| 1969 | On Her Majesty's Secret Service | George Lazenby |
| 1971 | Diamonds Are Forever | Sean Connery |
| 1973 | Live and Let Die | Roger Moore |
| 1974 | The Man With The Golden Gun | Roger Moore |
| 1977 | The Spy Who Loved Me | Roger Moore |
| 1979 | Moonraker | Roger Moore |
| 1981 | For Your Eyes Only | Roger Moore |
| 1983 | Octopussy | Roger Moore |
| 1983 | Never Say Never Again | Sean Connery |
| 1985 | A View To A Kill | Roger Moore |
| 1987 | The Living Daylights | Timothy Dalton |
| 1989 | Licence To Thrill | Timothy Dalton |
| 1995 | Goldeneye | Pierce Brosnan |
| 1997 | Tomorrow Never Dies | Pierce Brosnan |
| 1999 | The World Is Not Enough | Pierce Brosnan |
| 2002 | Die Another Day | Pierce Brosnan |
| 2006 | Casino Royale | Daniel Craig |
| 2008 | Quantum Of Solace | Daniel Craig |
| 2012 | Skyfall | Daniel Craig |
| 2012 | Happy and Glorious | Daniel Craig |
| 2015 | Spectre | Daniel Craig |
| 2020 | No Time To Die | Daniel Craig |
FAQs about James Bond
How many times has James Bond been married?
So far, James Bond has only married once. Tracey (played by Diana Rigg) was introduced to fans in 1969 in the film On Her Majesty's Secret Service. She was shot dead as she and Bond drove away from their wedding reception to begin their honeymoon.
Is James Bond an orphan?
Yes, both of James Bond's parents died when he was young, and he was brought up by an aunt.
Has Daniel Craig been injured during the filming of James Bond?
Yes, Daniel Craig has had numerous injuries during acting as Bond. Performing many stunts himself, injuries have included major surgery on both knees and the reconstruction of one of his shoulders!
Do you know any fun James Bond facts?  Share them in the comments below!