12 Jubilant Facts about January
January is a very important month in our western calendar – it's the start of a New Year, and for many of us, that means writing up all kinds of resolutions and starting new habits after the festive season. However, the month also has some incredible history to it – here are some fun facts about January that might just raise a few eyebrows!
1. The two faces of January!
January was partly named after Janus – who was the two-faced god. He was also known as the 'god of doors', as well as transitions. Pretty fitting given the transition into a new year, then!
2. It's not the whole story!
January's name actually goes a little deeper than that. It's named after the word 'ianua', which roughly translated from Latin means 'door'. Makes sense!
3. Its naming is pretty unique.
January is one of the very few months in the calendar to not be named after any kind of number! It was also a late addition to the Gregorian calendar, making it one of the newest months on the calendar.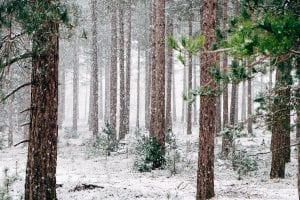 4. January 4th is very important.
ISO 8601 – the international standard – claims that the official start to any year is a week that contains January 4th. Therefore, if the week ends with Sunday 3rd, the year doesn't technically begin until the next Monday.
5. What's your sign?
If you were born in January, you are either a Capricorn or an Aquarius, according to the western zodiac. So, you're either a goat or a water carrier!
6. January was pivotal for Ellis Island, US.
Ellis Island Day, traditionally, falls on January 1st. That's because it was January 1st, 1892, when the US first opened its immigration borders – changing the country's makeup for good!
7. It was also very important in US slavery history.
January was a very important month in the history of slavery. That's because it's the month during which President Lincoln ratified the Emancipation Proclamation, and when the 13th Amendment was ratified – both in the US.
8. Ever taken on Dry January?
'Dry January' is a phenomenon that's becoming more and more popular post-Christmas. It's during this time that many people may challenge themselves to stop drinking alcohol for the whole month.
9. Ever been to a January Sale?
'January Sales' are a big deal in the UK – it's when there are lots of big money-off deals after Christmas. It's a little like Black Friday, only post-holiday. This tradition seems to have been running since at least 1865!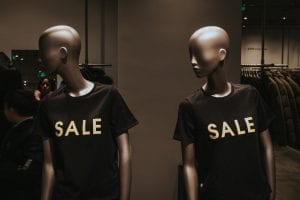 10. A time to remember.
January is also important elsewhere in human rights worldwide. It's this month when the Holocaust started under Adolf Hitler in Germany. As such, Holocaust Memorial Day is acknowledged every year on January 27th, to remember the awful atrocities that took place.
11. Sorry if it's your birthday!
Believe it or not, January 2nd is traditionally thought to be the unluckiest day on the calendar – it all dates back to Saxon times and beliefs!
However, January 1st has an important place as far as luck is concerned, as it's often seen as a day for great prosperity and luck.
12. Late to the party, it would seem!
Both January and February were added to Roman calendars as afterthoughts – hence why December means 'tenth month' despite being the 12th in order. It's thought this change was brought in to help measure the months by the lunar calendar.
FAQs about January
Why is January a great month?
January is seen as a brilliant month to wipe the slate clean and to start again - hence why so many people set resolutions to try and stick to!
What do people love about January?
January's a great time for cozying up and making the most of the cold weather - fireside evenings and woolly socks are big winners!
What's so special about January?
It leads the way for the rest of the year - however, it's also home to National Bean Day and National Dress Your Pet Up Day… so there's that!
Do you know any interesting facts about January? Share them in the comments below!
Would you like to find out more about the months of the year? Look back with these facts about December, or forward with these fun facts about February…
Further reading:
https://factcity.com/tag/january
This page was last modified on July 28, 2023. Suggest an edit