16 Jolly Facts about Johannesburg
Located in the Gauteng province, Johannesburg was originally part of the Transvaal, a sovereign Afrikaner republic that later on became one of the four provinces of South Africa. Johannesburg, the country's main industrial and financial metropolis has many aliases – Joburg, Joey's, Egoli, or the City of Gold, because of its history as a gold-mining town. To learn a bit more about this golden megacity check out these interesting facts about Johannesburg, or as the locals fondly call it "Jozi"…
History
1. The foundation of the city
On the 4th of October 1886, Johannesburg was established by the gold rush of the 19th century. Knowing that 40% of the world's gold has been found in the Witwatersrand, the reef on which the city of Johannesburg was built, we can say with certainty, that it's nickname 'City of Gold' is well deserved!
2. Humble beginnings
Johannesburg, after its modest beginnings, has become recognized as a major world city and the economic capital of both South and sub-Saharan Africa. South Africa's biggest city and the second-largest on the African continent, behind the Egyptian city of Cairo, has been rebuilt four times in one century, altered from a tented camp to a tin shanty town, four-storey Edwardian brick buildings, and a city of modern skyscrapers as we know it today.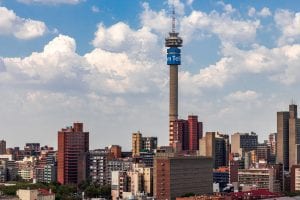 3. The Cradle of Humankind
Johannesburg is home to 40% of the planet's human fossils, making it one of the richest archaeological sites in the world known as the Cradle of Humankind. The Cradle of Humankind is situated about 50 km (31 miles) northwest of Johannesburg, in the Gauteng province. In 1999 the site was declared a World Heritage site by UNESCO. Currently, it occupies 47,000 hectares or 180 square miles and contains a complex of limestone caves. The recorded name of the site in the register of World Heritage sites is Fossil Hominid Sites of South Africa.
Healthcare
4. The Chris Hani-Baragwanath Hospital
The Chris Hani Baragwanath Hospital is the 3rd largest hospital in the world, occupying around 173 acres or 0.70 km2, with around 3200 beds and roughly 6760 staff members. The facilities are placed in 429 buildings with a total surface area of 233795 m2. Approximately 70% of all entries are emergencies, including about 160 victims of gunshot wounds per month. The hospital can serve up to 3.5 million people in Johannesburg. Johannesburg is also home to 126 community health clinics and 10 environmental health clinics. Truly impressive!
Economy
5. A profit-making centre
Being the most influential profit-making centre on the African continent, Johannesburg makes 16 % of South Africa's GDP and employs 12 % of the state's workforce. Known as the financial capital of South Africa, Johannesburg is home to 74 % of Corporate Headquarters.
6. A business destination
The Johannesburg Securities Exchange (JSE) as South Africa's only stock exchange, rates as one of the top 20 exchanges in the world in terms of market capitalisation. In fact, due to an outstanding reputation for quality and affordability, Johannesburg has become a destination of choice for business.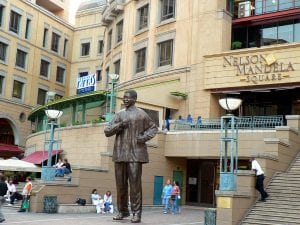 7. An economy in continuous development
The economy of Johannesburg today shows continuous development, which has seen the city move away from mining and industry towards an economy primarily based on services and trade, along with high-value production in line with global trends.
Interesting facts about Johannesburg
8. Johannesburg's OR Tambo International Airport
It's the busiest airport in Africa which serves an estimated 28 million passengers every year. It's used as a primary airport for domestic and international travel to/from South Africa. Also, OR Tambo International Airport operates as the hub for South African Airways.
9. The city of youth
Johannesburg is home to over 4 million inhabitants, the majority of whom are aged between 19 and 39. 40% of the population in Johannesburg is under the age of 24.
10. Want to boil an egg in Johannesburg?
Here's an interesting fact for all the foodies out there! The city's altitude is 2,000m above sea level and the air is thinner than the coastal air, so in Johannesburg eggs take an extra minute to boil!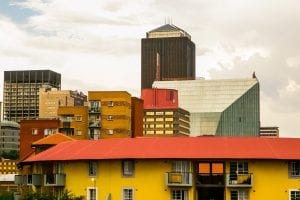 11. The city in numbers
To access their modes of transport, 90% of the city's people have to walk less than 1 kilometre. There are 550 buses in Johannesburg on 80 routes that transport about 20 million passengers each year. The city has 180 000 streetlights and 1 780 traffic lights. There are also 394 public sports facilities, 98 public recreation centres, and 59 public swimming pools in Johannesburg.
12. The city zoo
The Johannesburg Zoo is over 100 years old. One of the most famous residents of the Johannesburg Zoo are the only two polar bears in Africa, Geebee and Wang!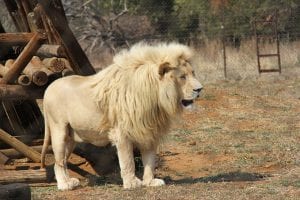 13. Johannesburg green space
In and around Johannesburg there is 1000ha of green space. The Botanical Gardens in Emmarentia alone are 81ha, and there is also 63ha of bird reservations.
14. Is Johannesburg a dangerous city?
Even though Johannesburg is considered one of the most dangerous cities in the world, it takes an average of only 60 seconds for police to respond to a crime scene in the central business district. There is a CCTV system in Johannesburg that covers every street corner and scans vehicle licence plates, which is quite an assistant to the police!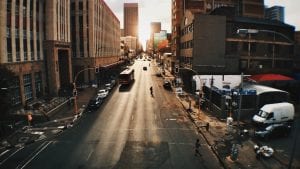 15. The Shaft of Terror
Located at the popular amusement park of Gold Reef City, the Shaft of Terror is a vertical-drop roller coaster that has the distinction of being the tallest and fastest roller coaster in Africa with a 47-metre drop, and a G force of over 6 Gs!
16. A musical finish!
Let's finish off with some music! Kwaito music, a catchy genre of African house music that was born in the 90s found its home in Johannesburg. Kwaito is known for its catchy lyrics that embody post-apartheid township culture.
Do you know any fun facts about Johannesburg?  Share them in the comments below!
Did you enjoy these facts – are you hungry for more? Check out these interesting facts about Nelson Mandela!
This page was last modified on July 12, 2021. Suggest an edit