16 Jubilant Facts about Johannesburg
The magnificent city of Johannesburg is the main commercial center of South Africa – known as the City of Gold, this sprawling metropolis is, believe it or not, one of the youngest cities on Earth! Here are some fun facts about Johannesburg to spur on future research of your own.
1. It's one of the youngest cities on the planet.
Johannesburg was only founded in the late 19th century – around 1886 – and this was largely to do with gold having been discovered in the area. Hence the city's nickname, the 'City of Gold'.
2. It's South Africa's biggest city.
There are no bigger cities in South Africa than Johannesburg, with the metropolis said to be home to more than four million people!
3. In fact, it makes a big statement across Africa!
Johannesburg also has the honor of being the second-biggest city on the whole of the African continent. That's up against some stiff competition, too!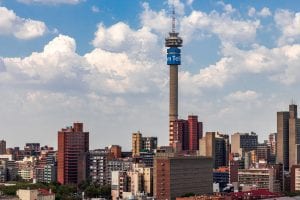 4. The city has evolved a lot.
Johannesburg's been many different things. While it's a sparkling city full of big buildings and modern amenities nowadays, it's evolved massively from its campsite beginnings, and that's just over a century and a half – its history is truly fascinating!
5. What is Joburg?
Joburg is just another way of saying Johannesburg – it removes plenty of syllables to make it easier to say (and spell)!
6. Johannesburg is fairly mild in December.
Winters down in Joburg are never too chilly, and don't last too long. It's pretty mild if you're planning to spend Christmas down in South Africa.
7. It's a very young city – in terms of people!
The vast majority of people living in Johannesburg are younger than 40 years old, making it a city of youngsters!
8. The JSE holds big sway down here.
Johannesburg is home to one of the grandest stock exchanges on the planet – the Johannesburg Securities Exchange, otherwise known as the JSE.
9. It's a city of bankers.
The majority of people employed in Johannesburg today tend to work in the financial sector, though manufacturing's not too far behind.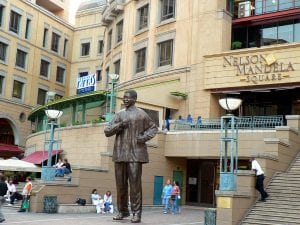 10. It's a hidden natural paradise.
Despite the fact that there are two power stations in the city, and that there are reams and reams of street lights and metropolitan zones, Joburg is in fact home to at least 17 nature reserves! You'll also find 12 different rivers run through and out of the city, too.
11. There are millions of human-planted trees here!
Johannesburg is home to an amazing feat of human engineering – a forest that makes up around six million trees!
12. Gold mines don't pull much interest these days.
While gold has a firm place in the history of the city, people stopped mining for the resource here back in the 1970s.
13. However, gold's still easy to spot down in Joburg.
While the mines mainly shut long ago, roughly 40% of all gold on the planet can be found in and around Joburg.
14. Johannesburg Zoo has been around for a long time.
While it's a very young city – its zoo is more than a century old! Interestingly, the only polar bears in Africa used to live here – an amazing accolade!
15. It's the 'Cradle of Humankind'.
There are ancestral fossils down in Johannesburg that go back centuries. In fact, UNESCO recognized the 'Cradle of Humankind' as an area of world heritage interest in the late 90s. It's said to be home to around 40% of all human fossils found on Earth so far!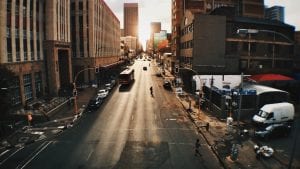 16. Johannesburg is home to the third-biggest hospital on Earth.
Chris-Hani Baragwanath holds the accolade – there are 3,200 hospital beds here, and almost 430 different treatment buildings!
FAQs about Johannesburg
Is Johannesburg a poor country?
Despite its history with gold, around 20% of people in Johannesburg, regrettably, live in poverty.
Is Johannesburg safe to visit?
On the whole, Johannesburg is roughly as safe to visit as most cities - there is crime here, so as always, keep guard!!
Why is Johannesburg so unique?
There are plenty of reasons - but did you know Johannesburg is one of very few cities not to be built due to water proximity. It was built thanks to the gold!
Do you know any fun facts about Johannesburg?  Share them in the comments below!
Did you enjoy these facts – are you hungry for more? Check out these interesting facts about Nelson Mandela!
This page was last modified on November 8, 2021. Suggest an edit