34 Lavish Facts about Lamborghini
One of the fastest, sleekest, most interesting lines of sports car on the planet, the 'Lambo' touch is one which appeals to millions of motorheads all over the world. Their manufacturing history and standards stretch far beyond being speedy and streamlined.
Lamborghini's story is a fascinating one and the brand has set a few records and figures across the years, too. Even if you're lucky enough to drive and own a Lambo of your own, there are still likely to be a few facts and stats to make your head spin. Here are some of the most fascinating facts about Lamborghini we could source for you.
The first-ever Lamborghinis were actually made from tractors. Perhaps a little less glamorous than you might be used to!
They were the brainchild of Ferruccio Lamborghini. Lamborghini was a maintenance supervisor working for Italy's air force, finding himself having to piece vehicles together from all kinds of bits and bobs while stuck in Rhodes.
Specifically, it was Lamborghini's experience fixing up cars in Rhodes during World War II where he first learned how to mix and match vehicles up.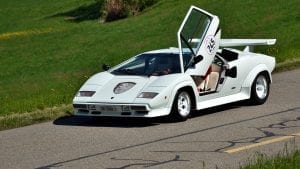 Believe it or not, you'll still find Lamborghini tractors in production in the modern age. They are, bizarrely, still made by the same team behind the Gallardo.
Lamborghini cars started rolling out in defiance of Ferrari. It's thought that Ferruccio Lamborghini was disgusted at the service he received from the sports car brand.
So, he went away and fixed a problem he had with his own Ferrari under his own steam. The Lamborghini line of cars was born when he built his first line of sports vehicles.
Lamborghini grew as a company over the years to bring some of the most talented vehicle designers to the fore.
Some of the biggest names in vehicle design cut their teeth through Lamborghini. For example, Marazzi, Bertone, Gandini and Scaglioni all worked with Lambos at one time or another.
The Lamborghini Countach is widely regarded as one of the company's most iconic lines. It actually rolled off assembly lines for 16 years.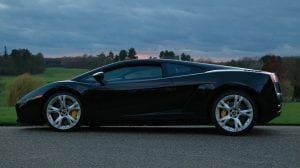 There was a total of eight different Countach models developed during this time.
One of the later Countach cars was developed exclusively for Walter Wolf. Wolf was a businessman who commissioned a high-powered LP400.
Only three of the Walter Wolf Countach model were ever produced, making the line one of the most exclusive in Lamborghini's history.
While the Lambo is largely seen as a sports car – from line to line – they have impressive practical purposes. For example, their high speeds are helpful for delivering sensitive items.
One such purpose is organ delivery for transplant. This means that some people have used Lamborghinis to get priority transplants from donor to recipient in time.
Believe it or not, Lambos are even used as police cars. This, again, is thanks to the fact that they are amazingly fast. You'll find Lambo police cars across Italy and the UAE.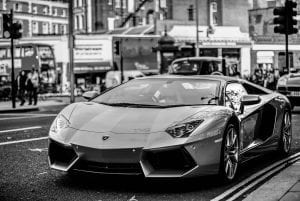 There have been all kinds of inspirations for Lamborghinis. One of the biggest inspirers has been fighter jet technology.
It's thought that Filippo Perini helped to establish a signature Lamborghini look with the help of the F-22 aircraft.
However, the Aventador is thought to be inspired by insects – strangely enough!
Lamborghini is still thought to be responsible for the fastest car in the world. Specifically, the Murcielago R-GT is said to be able to reach up to 370 km per hour on the flat.
Lamborghinis retail for high prices. However, the most expensive Lamborghini ever sold was the Reventon, which sold in the US for around $1.6 million.
Lamborghini is no longer an independent company. It's owned by Volkswagen, who also oversees the production of Audi.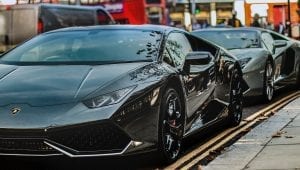 Lamborghini has sold as many as 580 different cars in a year. This might not sound like much, but it's impressive for a luxury brand.
The Gallardo is a rarity amongst Lambos in the sense that unlike most other cars in the line, it has a v10 engine, not a v12.
Lamborghinis are named after bulls. This is no coincidence. This is a trend that arose due to Ferruccio Lamborghini's star sign being Taurus.
It's thought that the word 'Countach' was an exclamation made by a design chief on first seeing the vehicle concept. It's still not known what it means, though it might be a curse word!
The Lamborghini Museum is hugely popular. In fact, you don't even have to visit it in person to take a tour. You can explore it through Google Maps!
You can hire Lamborghini Super Trofeo cars for as little as $30,000 – per race you use it. It's a premium racing car to say the very least.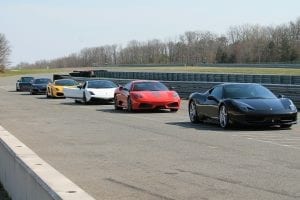 Lamborghini took a genuine risk sending the 350 GTV to the 1966 Geneva Motor Show. This is because it arrived on the scene without a motor!
It's thought that Ferruccio still wanted to make last-minute changes to his car before it hit the public eye.
However, the fact that the 350 GTV came without an engine at exhibition helped it to stand out! This was also the first car produced by the line, after years of solely producing tractors.
There is a resort and club up in the Alps where you can drive Lamborghinis across snowy landscapes. It's known as the Lamborghini Winter Academy.
The Lamborghini LM002 is an SUV with a difference – in that it can achieve up to 700 horsepower through a powerboat motor!
The LM002 is also famous for having been driven by Hollywood legend Sylvester Stallone – earning the car the nickname of the 'Rambo Lambo'.
Without Lamborghini, there wouldn't be a Dodge Viper. The manufacturer developed the Viper prototype in the 1980s. It wasn't used in the end, but there's still a Lamborghini Viper proto out there somewhere.
Do you have any fun facts about Lamborghini? Share them in the comments below!
This page was last modified on August 16, 2022. Suggest an edit