10 Little-Known Facts about Leicestershire
Leicestershire is one of the better-known counties in England due to its rich history, central placement, and beautiful villages! But how much do you know about Leics? Do you travel through it to get north or south, or are you a big fan of the region? Regardless, here are some fun facts about Leicestershire!
1. Let's talk about Leicestershire!
For those of us who get a bit lost in all of the shires the UK has on offer, Leicestershire is a county found in the East Midlands! Many people living in the UK know it to be at the center of England.
It is surrounded by Nottinghamshire, Rutland, Lincolnshire, Staffordshire, Northamptonshire, Derbyshire, and Warwickshire. See what we mean about all of the shires?!
2. The vacation vendor himself!
If you have ever heard of Thomas Cook or even used their services, then you may have gone on vacation using their packages. We can trace the company's history back to Leicestershire! The founder and father of tourism, Thomas Cook, was born in the county back in 1851.
3. Eat your greens!
Leicestershire has an impressive history when it comes to vegetarianism and veganism! The second oldest vegetarian restaurant in all of England can be found in Leicestershire, as can the site where The Vegan Society was launched by Donald Simpson. If you happen to be in Leicestershire and are looking for restaurant recommendations, it's known as The Good Earth!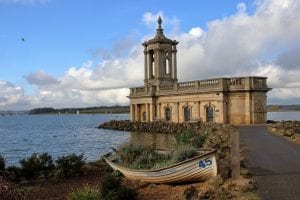 4. Leicestershire Jam?
Although England may not be particularly well-known for basketball, its participation in the sport ties firmly with Leicestershire. The first basketball team to ever be founded in England was the Leicester Riders, back in 1967.
5. It's a fairly old region.
Leicestershire is known for having traces of history from hundreds of millions of years ago! Archaeologists have found fossils and rocks in the area that date back up to about 540 million years ago, making finds there some of the oldest on record.
6. Lady Jane Who?
Leicestershire was the birthplace of one of the Queens of England! Lady Jane Grey was born in the area but died in London in 1554. She was executed after having been queen for only nine days!
7. Home to the Queen of Math.
Anyone interested in math (and we know you're out there) will likely have heard of Ada Lovelace! She is widely considered the world's first-ever computer programmer! She spent much of her childhood in Kirkby Mallory, in Leicestershire. And, since her accomplishments, Ada Lovelace Day has been celebrated in October every year!
8. Home of a Hobbit?
Leicestershire is a pretty picturesque area, one similar in many ways to Hobbiton from the Lord of The Rings saga. Well, maybe not, but it is the birthplace of an actor from The Hobbit movies, Richard Armitage! He played Thorin Oakenshield in the famous movies.
9. Cheese, Gromit!
The Artisan Cheese Fair, considered to be the largest cheese fair in the country, is held in Leicestershire, in Melton Mowbray. It is also the home of two of the country's favorite cheeses, the Red Leicester and Stilton! Melton Mowbray is also considered the pie capital of the UK by many.
10. The Attenboroughs studied here!
Whether you are a fan of classic films or nature documentaries, the chances are that you have already heard of David and Richard Attenborough! The two sirs were Leicester University alumni.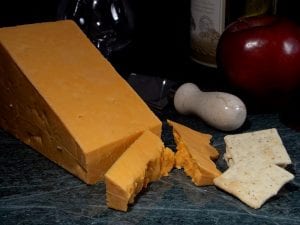 FAQs about Leicestershire
Are Leicester and Leicestershire the same?
Despite having very similar names, no, Leicester and Leicestershire are not the same - Leicester is a town within Leicestershire and is the biggest city in the East Midlands of England.
What is Leicestershire famous for?
Leicestershire is known for having a rich history, beautiful landscapes, and for being the home of traditional pork pies and stilton cheese! Both are classics at any British dinner table and are definitely worth trying when you're in the area!
What is the prettiest village in Leicestershire?
While there are many pretty villages in Leicestershire, there is one that most people tend to agree is the prettiest! Horninghold is thousands of years old and is situated near Market Harborough. If you ever get the chance, take a stroll in the area - just remember to bring your camera!
Further reading:
https://factcity.com/tag/england
https://www.visitengland.com/things-to-do/leicestershire
https://www.goleicestershire.com/
Do you know any fun facts about Leicestershire? Share them in the comments below!
This page was last modified on July 26, 2023. Suggest an edit