12 Lovely Facts about Longleat
Longleat, located in Wiltshire towards the South of England, remains one of the most curious public attractions in the UK. Technically a stately home, the estate also comprises of an exclusive safari park, meaning that visitors will be able to spy wild animals as well as to take a tour of English aristocratic history. The main building has been around since the late 1500s, and since then, it's opened up into a family retreat that sees thousands of keen visitors each year. Here's some fun facts about Longleat…
1. It's actually a rebuild.
The current house at Longleat is actually a rebuild of Longleat Priory. The original building was ravaged by fire in the mid-16th Century. As such, Sir John Thynne built the new estate in its place. The Thynne family has held Marquess status at the house ever since.
2. The estate is truly gigantic!
The parkland extending across the estate totals more than 1,000 acres. However, there is also 4,000 acres dedicated to woodland, and a further 4,000 on top of that which is purely farmland. The estate has around 9,000 acres to its name in total.
3. Safari adventures here have been in place since the 60s.
The safari park at Longleat has only been around since the 1960s. It was in 1966 that Jimmy Chipperfield, the circus master, encouraged the cordoning of around 100 acres of the estate to be opened up to the public.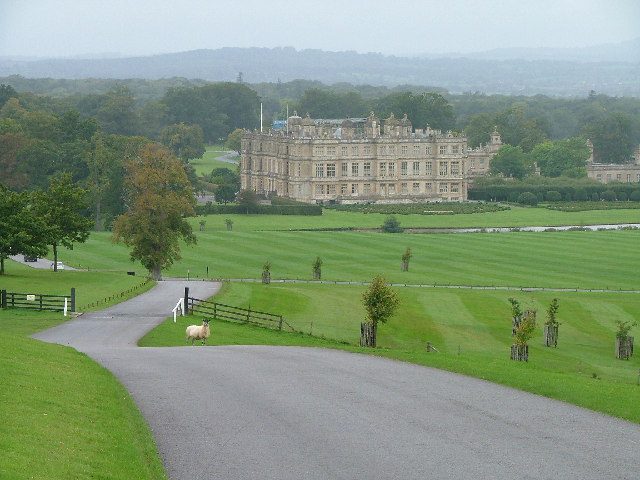 4. Hundreds of animals call Longleat home.
Longleat is home to more than 1,200 animals, having grown from an initial pack of around 50 lions when it first opened its doors.
5. Be careful with the local tinkerers!
After the lions, one of the most popular attractions are the monkeys, although before driving though, you're warned that the monkeys rather enjoy pulling the trim off cars!
6. Many have lent a hand to help Longleat.
In fact, Longleat has seen support from various quarters to help modernize the zoo and the estate. Both developers at Legoland and those who worked on Hollywood sets have helped to develop exclusive attractions at the estate.
7. You can drive through as if on safari.
What's special about Longleat's safari park is the fact that it is a drive-through exhibit. This means that visitors will be able to drive through open plains, able to see animals roaming free. However, it is said to be extremely safe.
What's more, those who are really keen to get up and close to the animal action can even rent accommodation on-site.
8. The House itself offers a different escape.
Longleat House itself is also a fascinating site for history lovers to traverse and explore at their leisure. It's said to be home to a number of famous paintings, as well as an extensive library.
In fact, Longleat's private book collection is amongst one of the largest on the continent, making it a record-challenger, if not a record-setter. There's around 40,000 different tomes here.
9. Why not book a tour?
Longleat's collection of interesting artifacts and curiosities are available to view and explore through a variety of tours. In fact, some pieces are thought to be so rare and so lucrative that you can only ever spy them if you attend a private tour!
10. It's a vibrant collection of curiosities.
The estate is now home to a variety of family attractions and set pieces themed around the various animals on site. For example, visitors will be able to take in hedge mazes, bat saves, jungle railway trails and much more.
FAQs about Longleat
Who lives at Longleat House?
Longleat House belongs to the Marquess Ceawlin Thynn, who is the eighth Marquess of Bath.
How long is the safari at Longleat?
You can normally expect the Longleat safari to last up to three hours!
Has an animal ever tried to escape Longleat?
Yes - in fact, a macaque managed to escape the park a few years ago!
Do you know any fun facts about Longleat? Share them in the comments below!