17 Lovely Facts about Luanda
Like to know a little more about the capital cities of the world? Take a look at these 17 fun facts about Luanda!
Geographical stats…
Luanda is the capital city of Angola.
Wondering how to say the name of this wonderful city? It's pronounced Loo-an-dah.
The total land area of Luanda is 871 square miles (2,257 square kilometers)…
…that's almost 1.5 times the size of Greater London.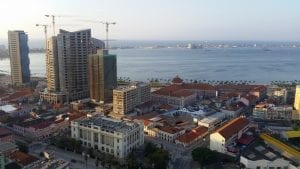 Luanda's population was 2,107,648 in 2014…
…that's less than 1/4 of the population of Greater London…
…and gives it a population density of around 2,420 residents per square mile.
Luanda is located 20 ft above sea level.
Residents of Luanda are known as Angolans.
Angolans living in Luanda enjoy a hot semi-arid climate with very little rainfall or temperature variation throughout the year and an average annual temperature of 25.8°C. Perfect!
Looking to fly yourself to Luanda? You'll need the coordinates of 8.8400° S, 13.2894° E.
Make sure you take a stroll along the bay if you're in Luanda; it's the perfect place to experience the wonders that Luanda has to offer during both the day and night. Soak up the sun and beautiful scenery, mingle with the locals, head to a bar for a few drinks and eat delicious food for hours on end – what could be better?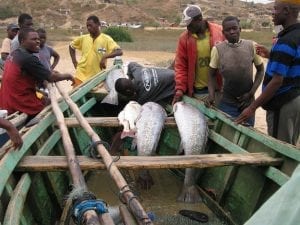 Social intricacies
The official language of Luanda is Portuguese.
Thanks to its sophisticated culture, Luanda is often referred to as the 'Paris of Africa'!
Angolan Kwanza is the official currency here.
Did you know that Luanda was voted the most expensive city for expats in 2013, 2014 and 2015?
Angola welcomed 595,000 tourists into the country in 2014, many of whom visited Luanda for its incredible weather and stunning coastline.
Do you know any fun facts about Luanda? Share them in the comments below!
This page was last modified on November 15, 2021. Suggest an edit