7 Magical Facts about Mallorca
Thinking of planning a holiday to Mallorca? There's more to this Balearic Island than night-clubs and partying in Magaluf! There's lots to discover, including stunning coastline, mountains, cultural history and beautiful architecture.
Here's seven interesting facts about Mallorca to whet your appetite!
Mallorca's Cathedral
Once you arrive in Mallorca, aside from the gorgeous blue skies and turquoise sea, one of the first things you will notice are the incredible buildings.  Notably the beautiful Cathedral which sits on the edge of Santa Maria, a commanding 13th Century gothic structure, referred to as La Seu or "Cathedral of Light".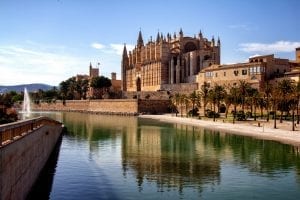 Fact: La Seu is 109.50 meters long and 33 meters wide.
Palma Old Town
Known in Spanish as 'El Casco Antiguo' The old town is like stepping back in time, with cobbled streets, picturesque buildings and a variety of bustling bars and restaurants.  The vibrant nightlife makes this place come to life, tourists and locals alike all enjoying the warm atmosphere, music playing, aromas of tapas, a tease to the senses at every winding turn.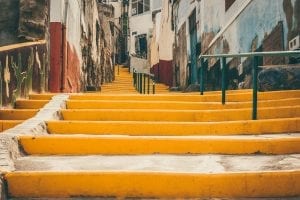 Fact: Palma is Mallorca's capital
The Beaches
The island of Mallorca is not short of beautiful beaches to explore.  Whether you're looking for tourist hot spots with white sands, bars and restaurants or more hidden and off the beaten track, unspoilt beaches, there is a haven for all tastes.  You can walk along the coastal paths or hire a bike and head off on specially mapped out routes all over the island.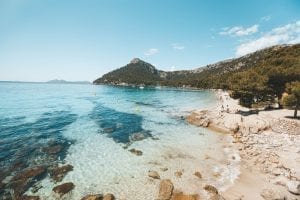 Fact: Mallorca has 262 beaches!
Soller
This traditional little Spanish town is nestled high up in the mountains and boasts a church, a few restaurants and a tram that takes you down to Port de Soller. Before you head there, explore the the winding cobbled back streets and you will come across an array of artisan shops selling all things handmade – such as ornaments, exquisite jewellery, bags and clothes. I came across a hidden bakery selling the tastiest of pastries.
Fact: The church of Sant Bartomeu, featured on the cover of one of the editions of the book "A world without end" by the British writer Ken Follet.
Port de Soller
Once you have explored the town of Soller, jump on the tram and head to Port de Soller, 20 minutes of rickety scenic bliss you arrive at this little port, take a bathing suit and take a dip in the sea.  The small beach is a great place to take in the surrounding views of lush green mountains and blue skies. Plenty of shops and restaurants line the one road around the port. Take one of many a boat trips to unwind, get some sun and enjoy.
Fun Fact: Port de Soller is famous for its gelato…yummy!
Deia
If it's good enough for the celebrities like Richard Branson, Michael Douglas, Catherine Zita Jones and Brad Pitt to name but a few famous A-listers, then enough said! This hidden gem is nestled in the mountains on the west side of the island, the traditional buildings, exquisite views and stunning sunsets are a few reasons why you need to visit Deia.
Fiestas and Cultural Events
Palma is full of events during the entire year, aside from traditional fiestas there are two main fiestas: Sant Sebastia is held in January and Sant Joan is in June, there are a few more, the ones to look out for are Three Kings parade in January and Mallorca has its very own carnival called Sa Rua held in January.
During September the art galleries and restaurants display art to the public whilst serving canapes and wine.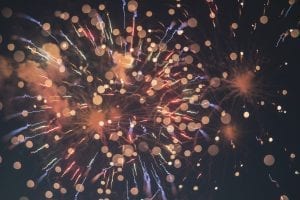 Fact: San Joan held on 24th June is part of the summer solstice and is held throughout the city.
Do you know any fun facts about Mallorca?  Share them in the comments below!
This page was last modified on December 31, 2021. Suggest an edit