10 Magnificent Facts about Melbourne
Fancy heading down under? While Australia is famous for many different cities, Melbourne is one that you're likely to recognize for a variety of reasons. In this fact file, we will crunch through some of the most fascinating figures and features of this gorgeous metropolis. Here are some fun facts about Melbourne you're going to want to remember!
1. Where is Melbourne?
Melbourne is a city, or rather the capital city of Victoria in Australia. You can find this beautiful city at the top of Port Phillip Bay, on the southeastern coast of the country.
2. Let's measure Melbourne!
Melbourne covers an area of about 9,992 km2 which is around 3,857 square miles! To give you a rough idea of just how big that is, it is Australia's second biggest city, just behind Sydney. And neither city is the capital – that's Canberra!
3. It's a heaving metropolis!
As of 2022, there were around 5,151000 people living in Melbourne. And, if you ever come across one of its inhabitants, you should probably know that they are known as Melburnians!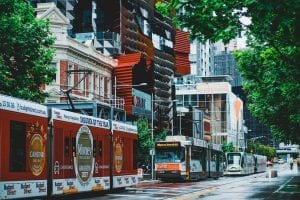 4. It should have its own walk of fame.
Melbourne has given a lot to the world including some incredible talent! Some of the most famous people from Melbourne include Luke, Liam, and Chris Hemsworth, Emily Browning, Cate Blanchett, Ben Mendelsohn, Eric Bana, Flea, Kylie Minogue, and more!
5. A city of many riches.
Back in the 1880s, Melbourne became known as the richest city in the world! This was thanks to the gold rush that served the city well.
6. Look into the sky!
Aside from a gold rush, the 1880s were also an important time for Melbourne thanks to its incredible telescope! The Great Melbourne Telescope was once the world's largest fully steerable unit of its kind.
7. Capital conundrums!
Remember that weird fact about Canberra being the capital of Australia? Well – before Canberra, the country's capital city was in fact Melbourne! It was the capital city from 1901 to 1927.
8. And, we're rolling!
Cinema fans may know Melbourne as being the home of the world's first feature film! "The Story of the Kelly Gang" was filmed, produced, and eventually shown in Melbourne back in 1906.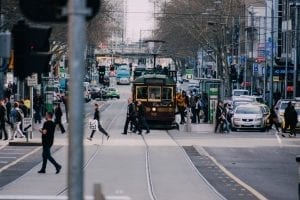 9. Everybody needs good neighbors…
Are you into your soap operas? One of Australia's most famous tv shows of all time, "Neighbors," has been filmed in Melbourne many, many times! Some of its incredible cast has included Margot Robbie, Kylie Minogue, Chris Hemsworth, and more (before they were famous).
10. Nana nana nana nana Batmania!
Believe it or not, Melbourne wasn't always going to be the name of this fine city. In fact, it was almost called Batmania! Sadly, no it wasn't going to be named after Gotham's Dark Knight, but rather after one of its founding fathers, John Batman. City defender or not, that's a fantastic surname!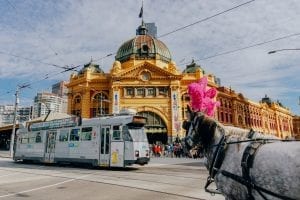 FAQs about Melbourne
Why is Melbourne so famous?
Melbourne is well-known for being one of the nicest cities in the world! It is an incredibly clean, accessible, and culturally diverse city - and is therefore a perfect place to live or visit!
Is it expensive to live in Melbourne?
Sadly, yes, it is expensive to live in Melbourne - and remains one of the most expensive cities to live in worldwide. However, the quality of life is so good in the city, many consider its expense to be worthwhile.
Does it get warm in Melbourne?
Melbourne does indeed get pretty warm in the summer. During the summer, it can reach temperatures between 57 and about 78 Fahrenheit.
Further reading:
https://factcity.com/tag/Australia
https://www.visitmelbourne.com/
https://www.australia.com/en/places/melbourne-and-surrounds/guide-to-melbourne.html
Do you know any fun facts about Melbourne? Share them in the comments below!
This page was last modified on July 26, 2023. Suggest an edit