16 Interesting Facts about Michigan
How much do you know about the US state of Michigan? As it turns out, it's not all about lakes and cakes. However, they're pretty important to the state as a whole! Let's take a look at some fun facts about Michigan that you may want to remember for a few pub quizzes down the line.
1. A floating ZIP code? Believe it!
Michigan is home to the J.W. Westcott II, a mail delivery ship! It delivers mail to underway ships and is the only floating ZIP code in the United States of America – must be a pain to deliver to if it's not in port!
2. The capital of Michigan isn't what you think it is.
Although Detroit is arguably the most well-known city in Michigan, it's not actually its capital. Its capital is Lancing, and its largest village is Caro.
3. Ever listened to the singing sands…?
If you know anything about Michigan, you may have heard of the signing sands! They can be found on the beaches of Grand Haven and are named after the sound they make when people walk on them. Although it is more of a whistling sound, it's definitely musical!
4. It's the Peninsula state.
Michigan is the only state in the US to comprise two peninsulas – making it one of the more interesting trips for travelers outside the US.
5. A tall order indeed!
Michigan is also home to Guinness World Record holders Michael and James Lanier! They are the world's tallest identical twins, and both stand at a height of 2.235 meters, or seven feet, three inches.
6. Where does the name "Michigan" come from?
The word "Michigan" comes from the Indian word "Michigama". It means "the great lake," or "the large lake". And, given Lake Michigan's size, it's a pretty apt name!
7. What's "Motor City" all about?
You may have heard of people referring to Michigan as Motor City. This is due to the fact that the state has been a car manufacturing center for over a century! America's biggest automobile companies, Ford, Chrysler, and General Motors, still have their headquarters in Motor City.
8. It's the home of some fantastic music.
Aside from cars and landscapes, Michigan also gave us some timeless tunes – it's the home of Motown. The genre was named after the record company in Detroit, Motown, and has featured incredible artists such as Dianna Ross, the Jacksons, The Temptations, and plenty more besides.
9. The Cereal Bowl of America?
Battle Creek in Michigan is also known as the Cereal Bowl of America. This is due to the fact that it is the home of one of the world's most famous cereal producers, the Kellogg's company!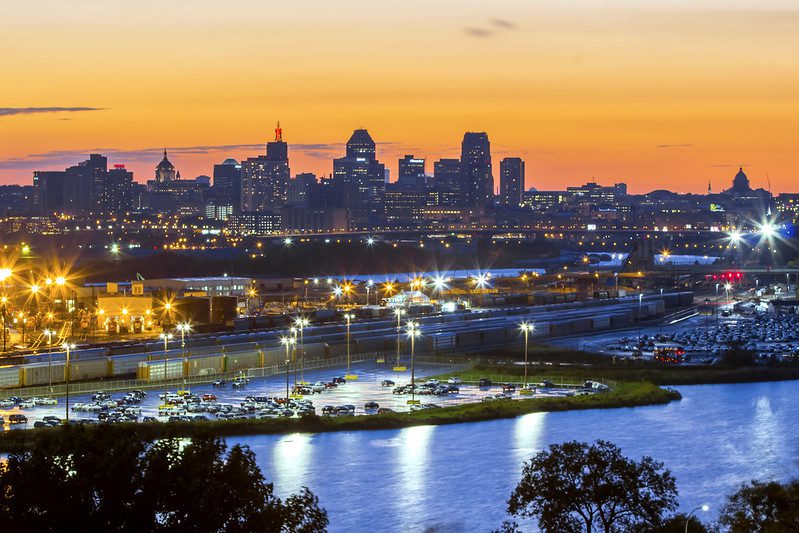 10. Michigan's most wanted!
Plenty of world-famous celebrities call Michigan home. Michigan natives include Madonna, Serena Williams, Anthony Kiedis, Eminem, Dita von Teese, and Diana Ross. It was also the birthplace of late actors Burt Reynolds and Robin Williams.
11. How'd we forget the lake?
Of course, we cannot talk about Michigan without mentioning Lake Michigan! This incredible body of water is one of the US's Great Lakes and is a huge tourist attraction. It's thought the basin welcomes more than 20 million visitors yearly.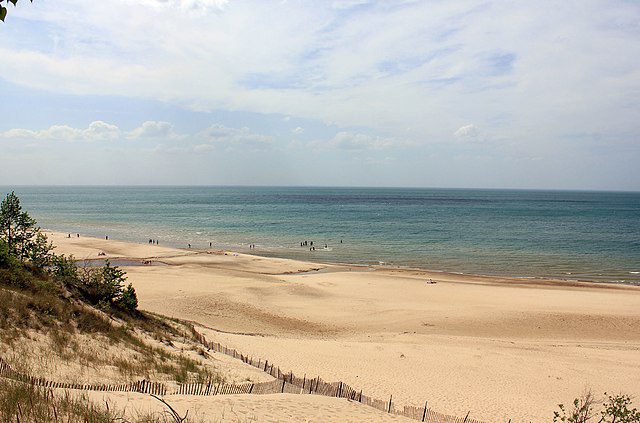 FAQs about Michigan
What is Michigan's most popular attraction?
It is believed that the most popular tourist attraction in Michigan is Mackinac Island. The area boasts beautiful views, incredible outdoor activities, and lots of fudge!
Further reading:
https://factcity.com/tag/USA
Do you know any fun facts about Michigan? Share them in the comments below!
This page was last modified on July 26, 2023. Suggest an edit