12 Mountainous Facts about Montana
Montana is a truly beautiful US state that borders British Columbia, Alberta and Saskatchewan. It's got a very apt name (as you'll soon discover) – and it's well-known across US history for its incredible mineral resources. It's also a sparser state than you might think! Let's take a look at some fun facts about Montana worth remembering.
1. What does 'Montana' mean?
The name 'Montana' comes from the Spanish for 'mountains'. There are nine states in the USA with mountainous regions – but only one 'Montana'!
2. One rich hill!
Mining has dominated the history of Montana. Having rich resources hidden deep, it has been nicknamed the 'richest hill on the planet'.
3. Ghost towns galore!
Of the 56 counties in the state of Montana, 46 have extremely low populations. Those 46 average only six people per square mile! The overall population of Montana was 1.104 million in 2021.
4. Going grizzly!
The state animal of Montana is the grizzly bear, of which there are thought to be approximately 2,000 living in the state right now.
5. A fitting motto!
The motto of Montana is 'oro y plata', which means 'Silver and Gold'.
6. The Montanan Gold Rush!
Gold was first discovered in Montana back in 1852, and it's certainly helped to put the state on the map ever since. Other valuable mineral resources of Montana include silver, copper, zinc, lead and oil. As you can imagine, one of Montana's biggest industries is mining – with agriculture not too far behind.
7. A female first.
Montana was the first state in America to elect a woman to Congress. In 1916, the election of Jeanette Rankin caused great publicity for women to enter what had been seen as largely a male-dominated arena.
She was re-elected in 1940, and therefore served two terms during both world wars. This courageous, hardworking woman was a groundbreaker and one of the most important feminists in history!
8. Take a peek at the pelicans!
Stunning photographs and footage have been taken of Montana's famous Pelicans! Up to 10,000 of these beautiful white birds have been seen leaving for the Gulf of Mexico during the spring migration. With a wingspan of over nine feet, they really do have to be seen to be believed!
However, the state bird is the Western meadowlark – who knows, maybe the pelicans can get a look in some other time!
9. Heavy snow!
Recorded at Fort Keogh, the largest snowflake on record fell in Montana, and measured 15 inches in diameter! That's going to take some beating.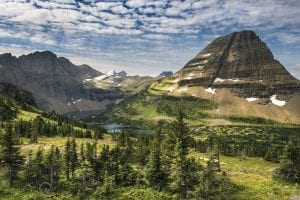 10. Mountains of millionaires?
In 1888, records show there were more millionaires in Helena, Montana than in any other city on the planet on record at that time.
11. Treasure by name…
Montana's nickname, fittingly, is the Treasure State. It's little wonder, with so many valuable reserves hidden so deep!
12. Big on area, not so much on people!
As mentioned, Montana isn't exactly flush with people – and it's also fairly large. It's actually the fourth-biggest of all states in the US, but only seven other states have fewer people living there. Lots of wide open space to move around in, then!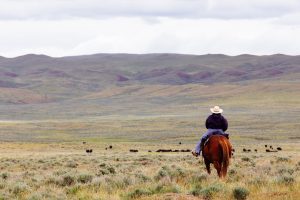 FAQs about Montana
What famous people come from Montana?
Montana's the birthplace of plenty of famous stars of stage, screen and streaming. It's the birthplace of actors Gary Cooper, Jesse Tyler Ferguson, and Michelle Williams, and comedians Dana Carvey and Reggie Watts. Legendary stunt performer Evel Knievel was also a proud Montanan!
How big is Montana, anyway?
Montana is impressively large, covering an area of approximately 147,000 square miles! Two-fifths of this area is covered by the Rocky Mountains, and the remaining three-fifths by the Great Plains.
Do earthquakes occur in Montana?
Yes, Montana is in the 'Intermountain Seismic Belt'. This runs from Yellowstone to Kalispell.
In 1959, for example, the Hebgen Lake quake struck, reaching 7.5 on the Richter scale. 28 people were tragically killed in the disaster.
Further reading
https://factcity.com/tag/us-states/
https://mt.gov/
https://www.visitmt.com/
Do you know or fun facts about Montana? Share them in the comments below!
This page was last modified on July 26, 2023. Suggest an edit