13 Marvelous Facts about Mother Teresa
Mother Teresa was born in India – and at the tender age of just 12, decided to dedicate her life to the work of God, whose presence she said that she felt. During her eventful lifetime, her fame spread across the globe. Testament to her commitment to help the poor and sick, her charities continue to support individuals and communities today. Read on for some fun facts about this incredible woman!
1. Where was Mother Teresa born?
Mother Teresa was born in the Ottoman Empire in Skopje, Kolkata, India. Her date of birth was August 26th 1910.
2. Teresa wasn't her birth name.
Most well known as simply Mother Teresa, her original name was Anjeze Gonxhe Bojaxhiu. She had two siblings called Aga and Lazar Bojaxhiu respectively.
3. She found God at a young age.
When Anjeze was only 12 years old, she professed to have felt the presence of God and decided to dedicate her life to spread his love. At 18 years old, she began to work as a missionary, and took her vows to become a Roman Catholic Nun.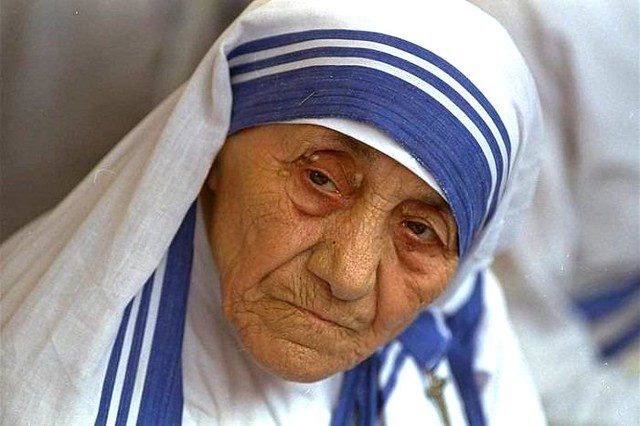 4. She largely trained in Ireland.
Mother Teresa trained with Irish Nuns in Dublin, Ireland. After taking her initial vows, she spent 1931 to 1948 as a teacher at St Mary's High School in Calcutta. Eventually, she sought permission to leave the convent and begin work in the slums of the area.
5. She started to teach children in India's slums.
Mother Teresa began an outdoor school in the slums. This attracted children whose families were poor and often had no other support.
6. She was a multi-award winner.
In 1971, Mother Teresa was awarded the Nobel Peace Prize. In 1972, she was also awarded the Nehru Prize for the Promotion of International Peace and Understanding.
7. She was recognized by the Vatican.
The Pope canonized Mother Teresa on September 4th, 2016 – just one day short of the 19th anniversary of her death.
8. Millions were impacted by her work.
It is thought that over one million people were directly employed in establishments created by the attention she drew to community care.
9. However, Mother Teresa did draw controversy.
Surprisingly, not all publicity surrounding Mother Teresa and the establishments she was connected to was good. Controversial rumors circulated regarding how her charity's funds were used, and by whom. These rumors emerged on the back of controversy regarding unsanitary conditions in care facilities she may have been connected to.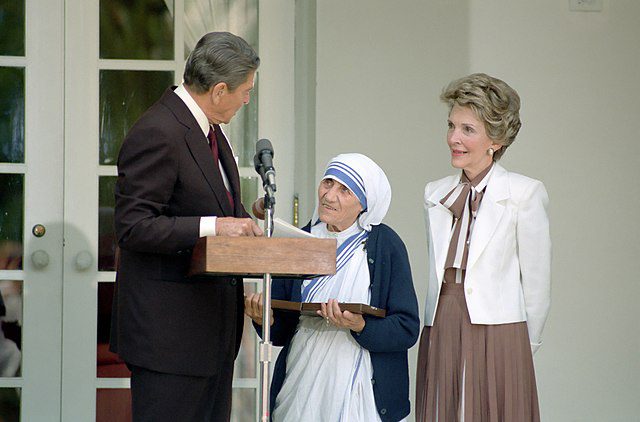 10. She went through life "alone."
Mother Teresa lived to be 87 years old – and during her lifetime, she never saw her mother since electing to take up work in Ireland.
11. Hygiene and literacy are both important!
Mother Teresa made a point to teach young people about hygiene during her work in the slums, as well as to help them with basic reading and writing skills.
12. She took years with the rich to give to the poor.
What's interesting about Mother Teresa's time teaching in the slums is that she'd previously taught privileged children – and so was able to bring her hearts of experience to needy youngsters.
13. She turned down a Nobel banquet.
Despite having received the Nobel Peace Prize, Mother Teresa refused to attend the banquet in her honor, worth around $192,000. She requested that it be spent to help provide to India's poor and needy.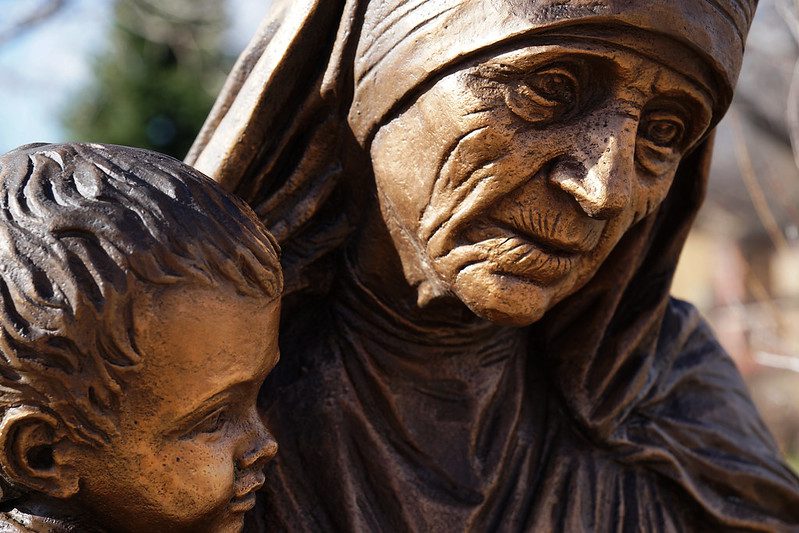 FAQs about Mother Teresa
Did Mother Teresa perform miracles?
Many believe that Mother Teresa performed not one, but two miracles in her lifetime - including the healing of a brain infection.
Why is Mother Teresa's work so important?
Many perceive Mother Teresa to have helped bring a sense of charity to the world when it was in dire need - she also helped to establish centers to care for the victims of AIDS, one of the first pioneers.
Did Mother Teresa speak English?
Yes - she also spoke Hindi, Albanian, Serbian and Bengali.
Do you know any interesting facts about Mother Teresa? Share them in the comments below!
This page was last modified on August 3, 2023. Suggest an edit